I woke up and ate breakfast in bed.  And then I went online shopping on my iPhone and ended up making some serious nursery purchases.  Yes, yes.  I realize that a baby doesn't need a pretty nursery, but I'd like one, and if it's going to happen, it should probably happen now.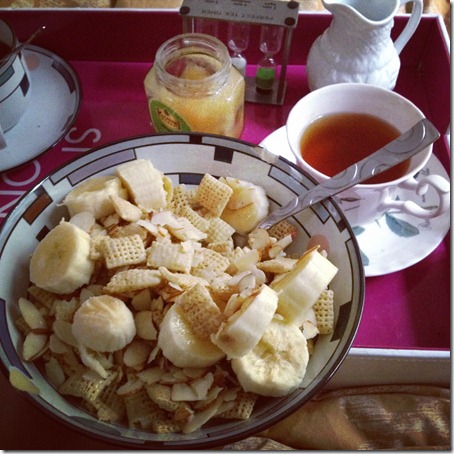 This is what James looks like when he naps.  Is that not the most awesome dog nap face ever?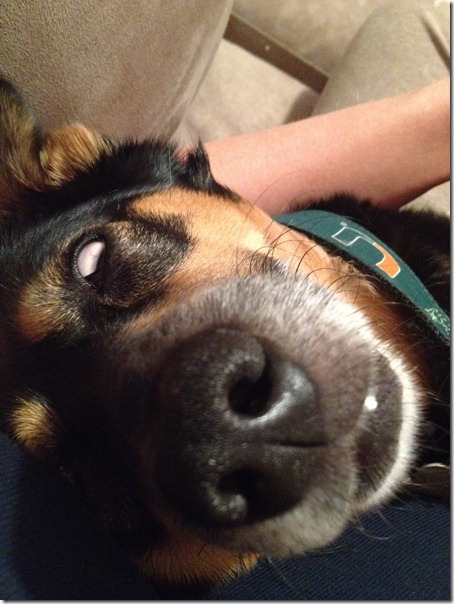 Fun fact: A dog's inner eyelid (technically a third eyelid) is called a nictitating membrane.  Some animals, like birds, can pull their nictitating membrane across their eye intentionally to protect it; dogs' inner eyelids do not have many muscle fibers, which is why you can usually only see it when they go to sleep.
Anyway…
At some point, I peeled myself away from Amazon.com and tackled my big chore of the weekend – removing the tint off our car windows.  Our car failed the North Carolina annual inspection because the tint we had put on the car in Florida is too dark.  It must be removed to pass.  All I needed was a clothes steamer and a lot of patience!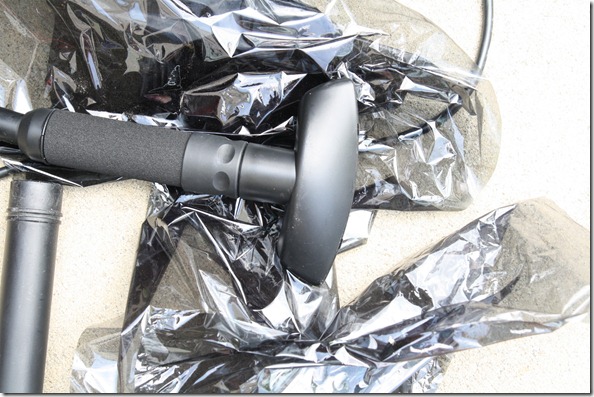 And then I hit the gym….
Have you seen these hybrid stairclimber/elliptical/running machines?  They are very odd and very challenging.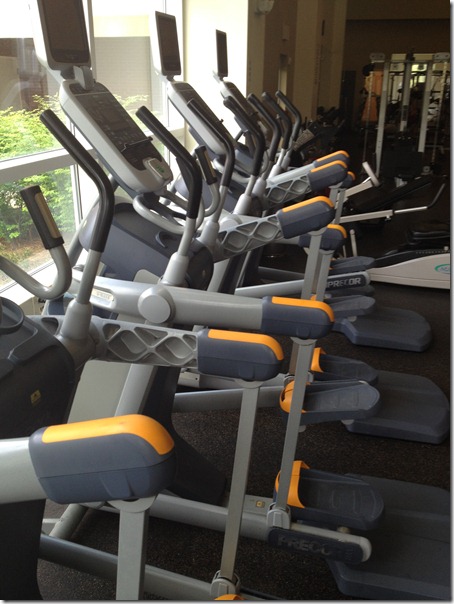 Lunch – a balsamic grilled tofu sammie with fruit and salad.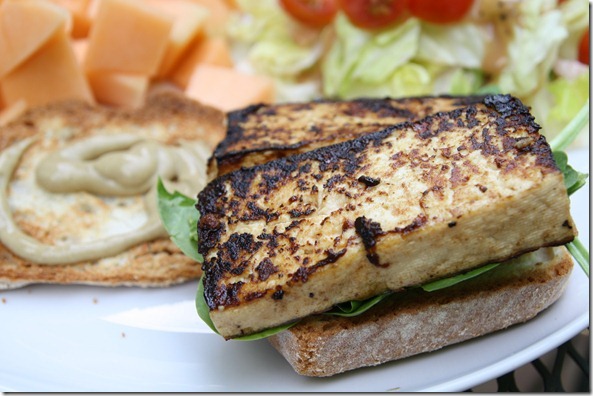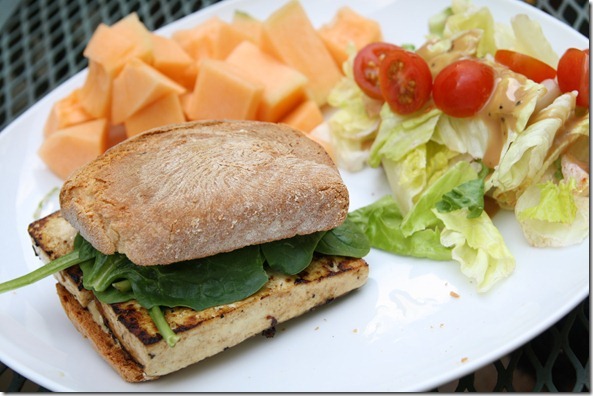 We decided to attempt to be frugal and do our grocery shopping at three different stores (you know, buying the cheapest items at each store).  We ended up exhausted and $100 more in the hole than normal.  I'm not sure how we failed so epically at this task, but I'll be sticking with one store from here on out.
Grape leaves: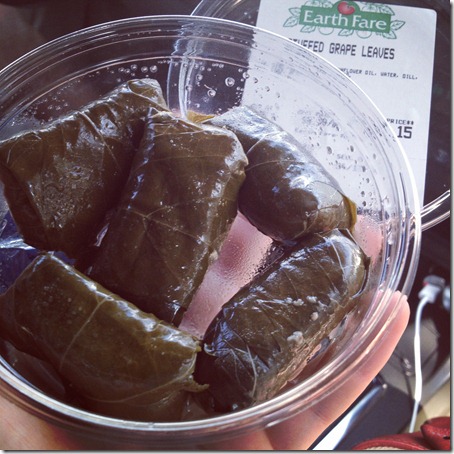 Chinese takeout and a long walk at DadHTP's: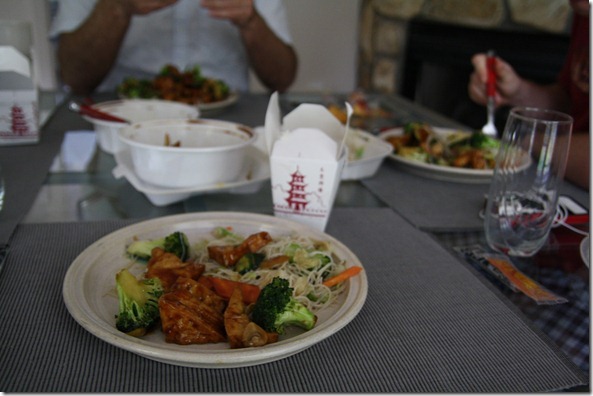 And last, but not least, orange sorbet for dessert.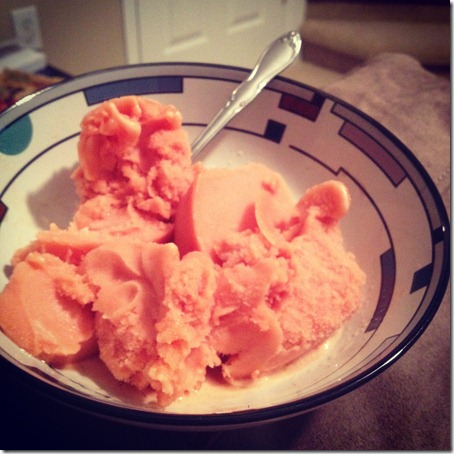 Actually, I'm about to raid the fridge and watch Game of Thrones.  Any other fans of the HBO series out there?
What a completely random day.  What did you guys do on this lovely Sunday?