Look what's growing in our backyard – a crazy rosemary bush.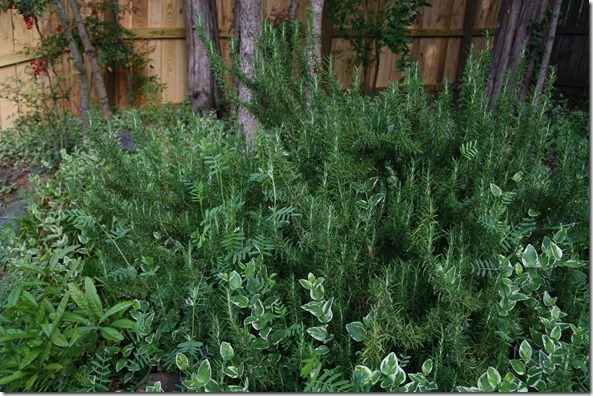 I have a feeling we will be using rosemary in a lot of recipes.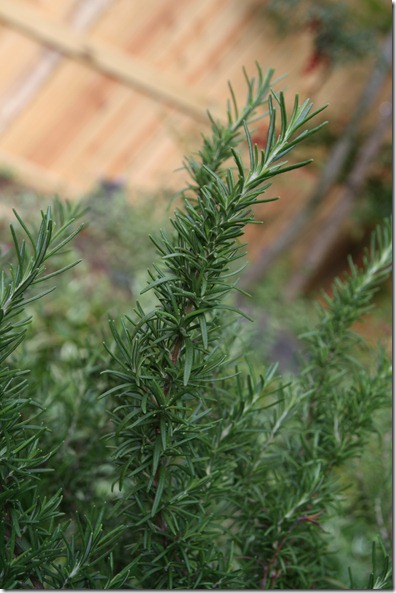 Like this pancake recipe.  Yes, rosemary in pancakes.  I used to always think that pancakes were a sweet dish, but it really just depends on what mix-ins you use (and whether you skip the maple syrup). 
Enter the savory pancake!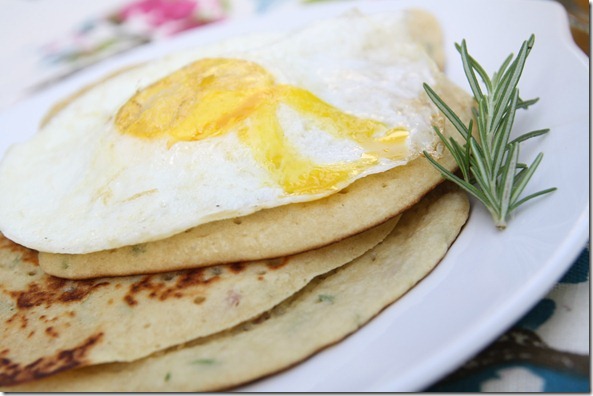 You're going to have to trust me on this combo:  pancake, pinto beans, rosemary, and eggs. 
Sounds strange, but I swear it's delicious.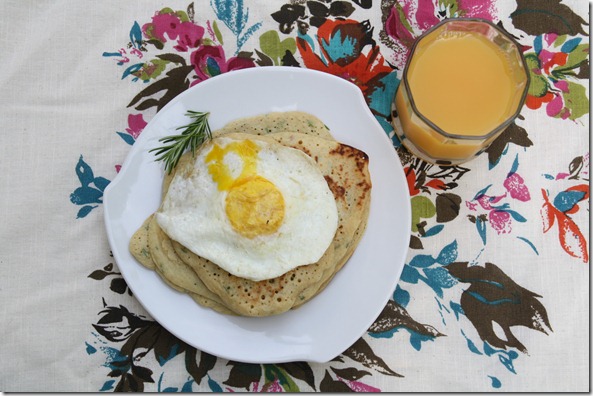 Rosemary Pancakes
Ingredients (for one serving):
1/2 cup dry pancake mix, prepared according to package directions (I used Namaste brand)

1/4 cup canned pinto beans, drained and rinsed

1.5 fresh tablespoon rosemary, chopped

Salt and pepper to taste

1 egg
Directions: 
Prepare pancake mix per package directions.  For thinner pancakes like mine, add an extra splash of milk.

Mix in beans, rosemary, and spices.

Cook pancakes as you normally would on a non-stick griddle.

Meanwhile, fry an egg in a separate pan.  The runnier, the better (to act as 'syrup,' although I cooked mine pretty thoroughly because I'm pregnant).

Plate pancakes and top with egg.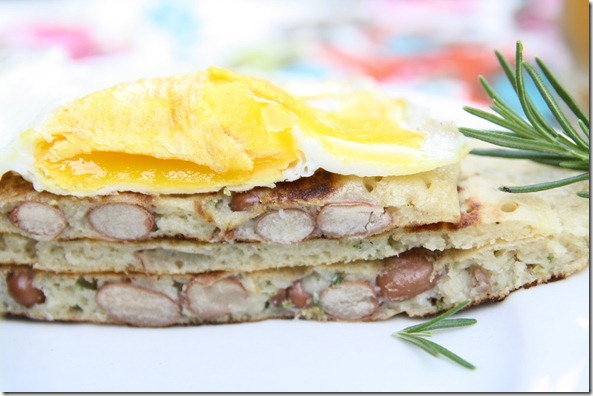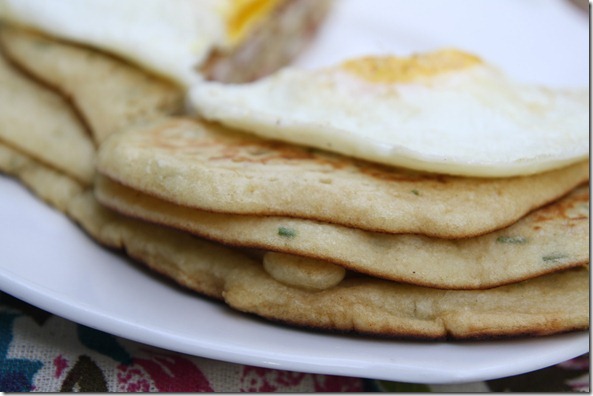 Side note:  I had to laugh at this conversation.  This morning, the Husband was in bed, staring at the ceiling (we don't work until later).  I asked him, "So, what are you thinking?"  Such an annoying question but I really wanted to know!  And he replied…. "Nothing."  I replied, "You really cannot be thinking about nothing.  Everyone is always thinking about something."  He turned to me and said, "No, really.  I think this is a dude thing.  Guys can really think of nothing."
So – that being said… Do you ever think about nothing? Am I just far too hyper?  Is this a 'dude thing?'  I really am always thinking about something, even if it's just a chore to do or a friend I should call or how my feet hurt or how fuzzy James' fur is.