Peek-a-boo!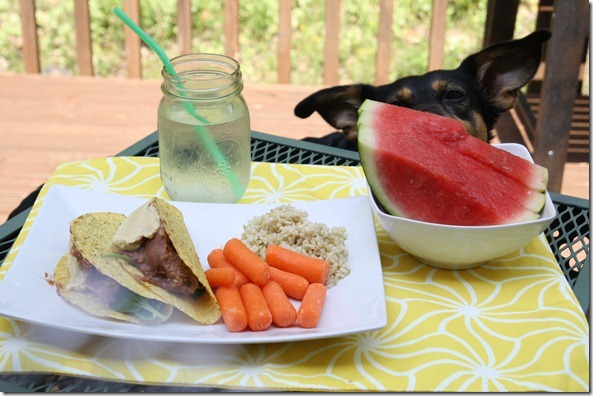 This lunch was missing only one thing: salsa!  Otherwise, it had all the fixins of a perfect patio lunch – tacos with refried beans and hummus, carrots, and rice.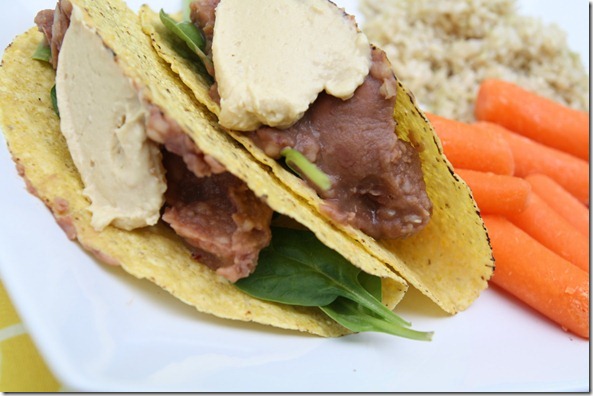 Oh, and most importantly…
A big bowl of juicy watermelon.  So delicious.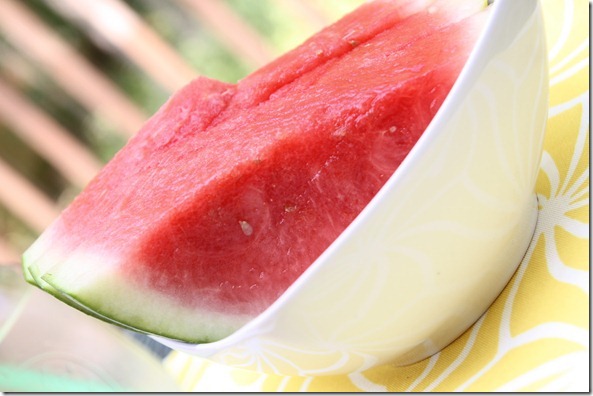 When I was growing up, my mother always told me that her exercise was gardening.  I never believed her until I did some heavy garden myself – oh yeah.  It's definitely a workout.  And today, our workout involved creating a gravel path.
The area off our deck was just a big of dirt and mud, which doesn't work too well when you have two dogs.  We consulted our friendly Home Depot landscape department and decided a gravel path was the way to go.  Now – I'm a huge fan of the do-it-yourself blog Young House Love, and although I'll be blogging about a lot of our DIY stuff, I want to reiterate that we have absolutely no idea what we are doing with any of this stuff.  First time homeowners just tryin' to find our way.  So, I'm definitely not saying, "Follow our guide step-by-step and you'll have a lovely path!" – go to YHL for advice like this.  My DIY blogging will probably be a mixture of mild successes and awesome failures.  Hah.  True story:  When we walked into Home Depot on Sunday, we found a salesperson and literally said, "Hi.  We're new here.  We have no idea what we are doing.  Please help us."
Anyway, this is what we started of with:
Step 1 involved leveling out the ground and digging a trench for the border.  I left this task to the Husband (ah, pregnancy – you are an awesome and legitimate excuse to get out of hard labor).  Although we're not a fan of the monkey grass adjacent to the house, the roots will help with drainage, which is definitely important for this area, so the plants stayed.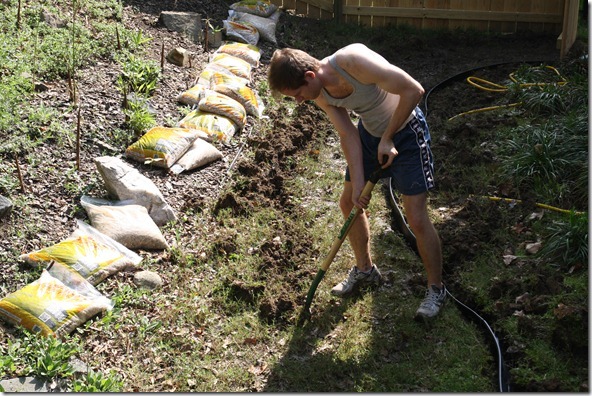 Step 2 involved putting down a weed blocker (my duty) and installing the border.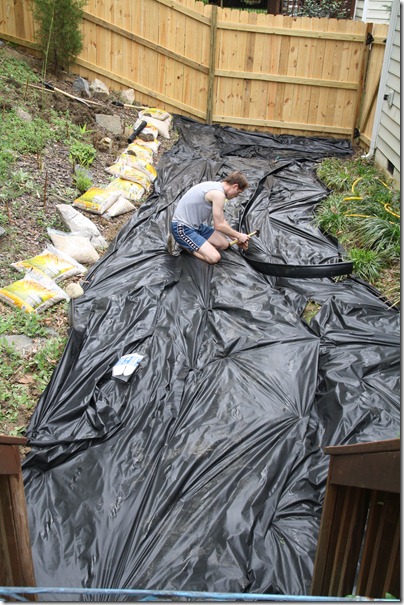 And finally, Step 3 entailed pouring the gravel.  We went with a pea-sized gravel so it doesn't hurt the doggies' paws.
Where we were at when we stopped for lunch: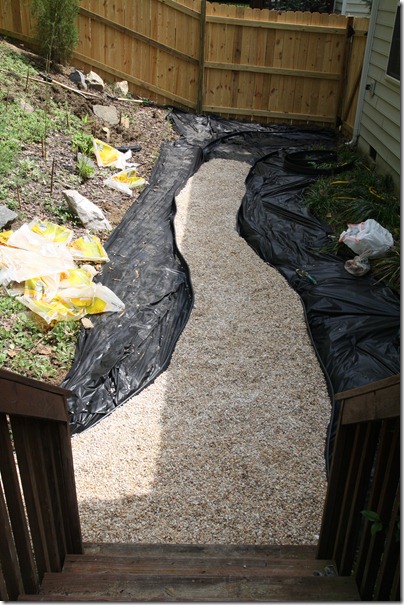 We've still got some graveling to go (each bag is 50 pounds so we could only haul 18 bags home at a time).  On either side of the path will be mulch and flowers. 
Before and Progress pic:
Not bad for our first gravel path!