My very awesome birthday involved:
Eating a total of three delicious vanilla cupcakes.

Tending to a total of five

extremely

bloody appendages when two

Girls on the Run

girls collided mid-run and destroyed their respective knees and elbows.  I ended up using the 'emergency' maxi pad in the first aid kit because they bled through all the sterile bandages; I then had to explain to two girls what a maxi pad was normally used for… Awkward.

Reading all your kind comments wishing me a very happy birthday – thanks so much!

Discovering that we have a massive plumbing leak and the kitchen ceiling is now soaked (okay, that part of my day wasn't awesome).

Getting a birthday gift of a Diet Dr. Pepper and a flashlight from

Nicole

(random, but exactly what I wanted and needed).

Taking a newborn care class.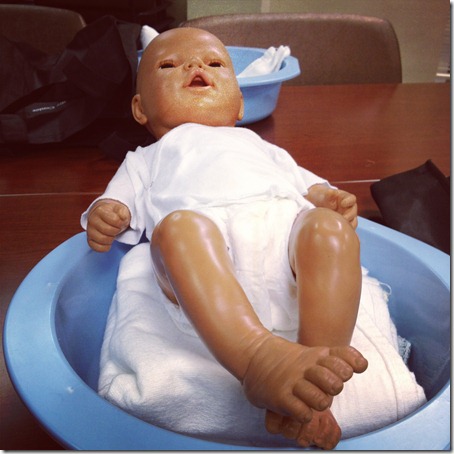 I told my GOTR girls that we couldn't make their music recital because we had already signed up for the class, and one of the eight year olds was like, "What are you going to learn?" I explained they teach you how to change a baby's diaper, calm a crying baby, and bathe a baby… and she looked at me like I was an idiot. Hah!  An eight year old schooled me in childcare.  But I've never, ever done any baby care at all.  I actually found the class rather enlightening…
Eats of the afternoon included a bar: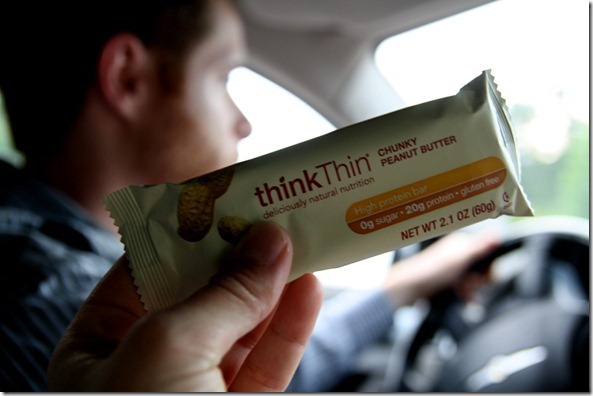 A peanut butter, raspberry, soy milk, and banana smoothie…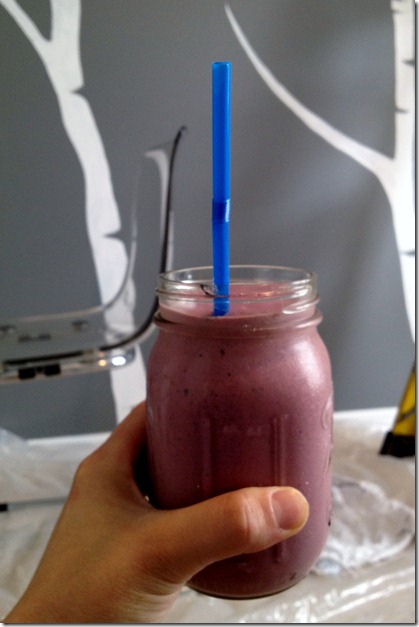 (I spy the beginnings of the baby's mural in the background – my mother-in-law is painting it!)
And dinner:  veggie burger, leftover quinoa, and an apple.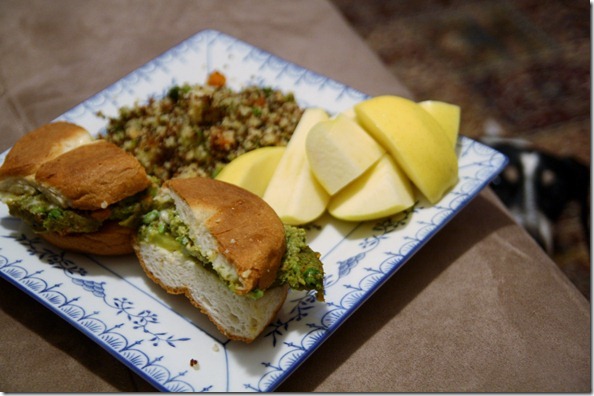 (I spy a greedy dachshund in the background!)
Sleep tight, friends!