So – today is my birthday.  I'm 28.  I feel older (note: older, not old) and a little wiser.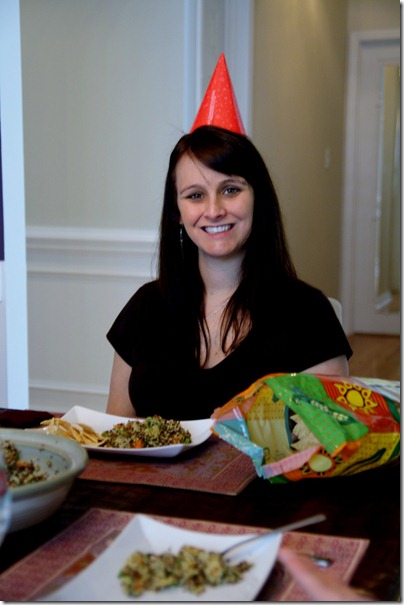 This birthday is kind of a weird birthday for me. Something feels different about it… (or maybe birthdays are just not as exciting anymore – damn adulthood).  I actually feel like I should be celebrating my mom today – not me!  All I did was come out.  After all, she did all the hard work.
However, I must say that I've been looking forward to today for a long time because today kicks off a whole weekend of fun.  My mom and aunt are coming to visit for a long weekend, and my baby shower is on Sunday. I couldn't be more excited!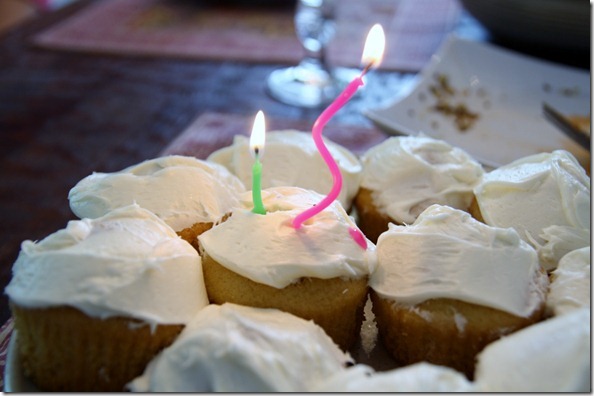 Nothing truly special is going on – just hanging out, getting some work done.  My mother-in-law and DadHTP came over for lunch.  I made a pineapple quinoa dish, loosely based on a recipe from Veganomicon.  Basically – quinoa cooked in pineapple juice; stir-fried broccoli, carrots, pineapple chunks, and almonds mixed in.  Really, really tasty.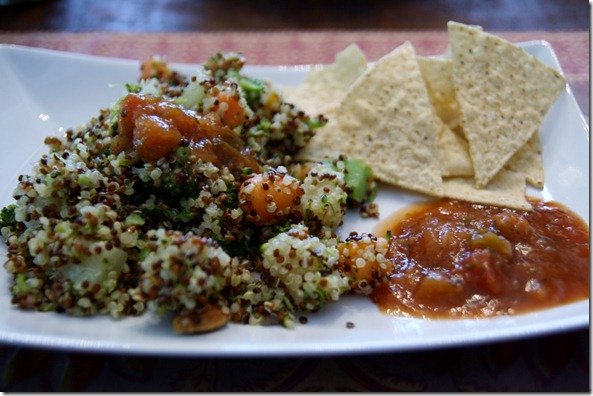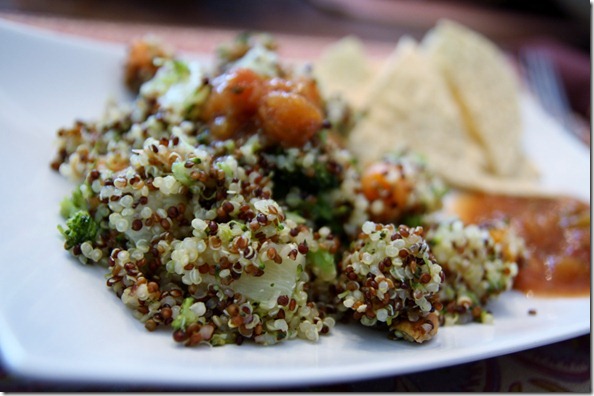 With chips and pineapple salsa…. And two of those cupcakes.  Big props to Dad for making gluten-free cupcakes for me.
Oh, and this is what happens when the Husband and I agree not to exchange birthday presents: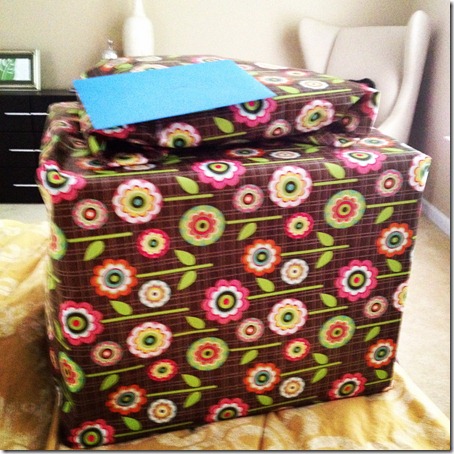 Doesn't that look like a present to you?  He got me two new maternity dresses.
Lucky for me, my birthday is first – by 12 days. So every year, we promise not to do gifts, he buys me one anyway, and then I know that I still need to get him something, too.  I'm not sure why we go through this whole "Don't buy me anything!" song and dance every year when we always exchange gifts… but at least I get the heads up to buy him something, too.