Major accomplishment of the day:  I convinced 14 elementary school girls to meditate quietly for 10 minutes.  Namaste, girls!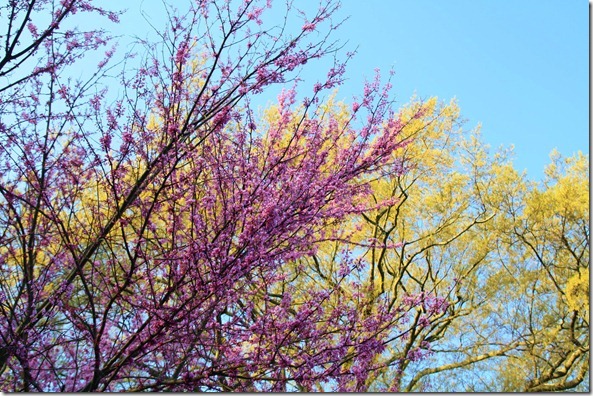 Today's Girls on the Run lesson was about 'taking time for yourself' and finding ways to de-stress.  After talking a bit about why kids and adults need to de-stress and their favorite ways to relax (which included gems like "pet my mice," "lock myself in my room so my little brother can't bother me," and "eat chocolate in bed"), we practiced relaxing in two ways:  running and meditating.  After all, sometimes you need activity to de-stress, and sometimes you need to be left alone.  The girls ran the track for 20 minutes, and then we headed inside to lay on the cool gym floor and meditate.  I spoke through a few relaxation techniques included in the GOTR curriculum and then used some that I picked up in Bradley Method classes (of all places!).  I think we only had one massive giggle session – and a few girls nearly fell asleep.  It was very relaxing, indeed.
I couldn't help but think that I'm going to be SO SAD when this season is over.  This is my fourth season volunteering with GOTR and will be my last for a long time because of BabyHTP.  I'm hoping to stay involved with the organization, but I'm going to miss actually coaching so, so much.  I tear up just thinking about it!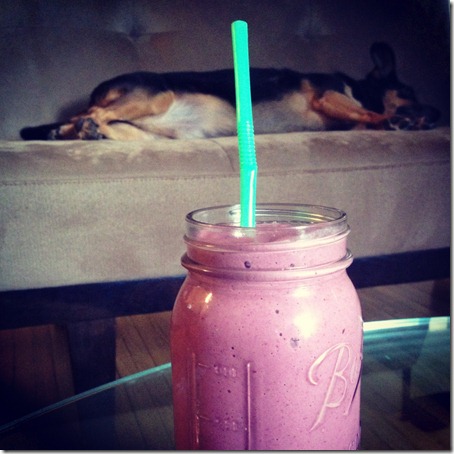 After GOTR, I came home, caught up on work, drank a raspberry protein smoothie, and Nicole and I James on a long walk.  We did 2.5 miles or so.
For dinner, I had my new go-to lunch – homemade fried rice.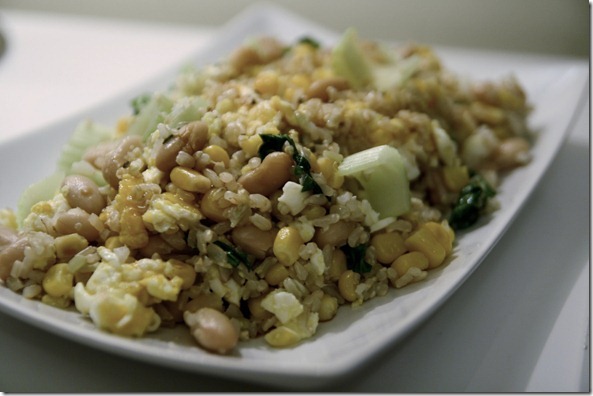 This meal is SUPER easy and so tasty.  To make it, I scramble two eggs.  Once they're done, I set them aside.  Then, I chop up whatever veggies I have in the fridge (usually celery, carrots, or zucchini) and toss them in the wok to brown.  I usually add in canned corn, some sort of beans, and raw spinach or arugula and let everything heat up.  Then, I mix in pre-cooked brown rice and add the eggs.  Everything fries for a bit, and I top it all with tamari sauce (or you could use soy sauce).  Easy, easy. 
Popsicle for dessert!
What's your go-to dinner?