On primping 'for fun' and the surprising side effect of being Naked Faced.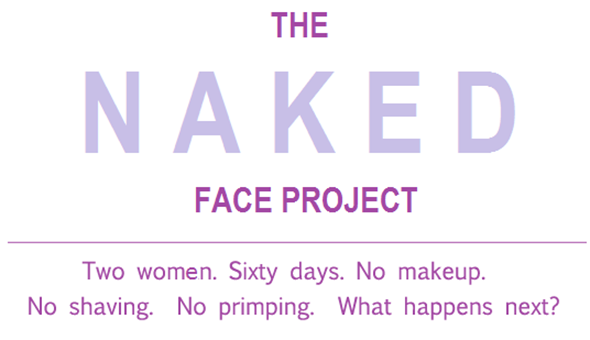 New to this series?  Please check out The Naked Face Project website and my introduction to TNFP to get a complete understanding of the intention behind the Project.
It's March!  That means that I'm really and truly halfway through the Project, which ends on March 31.  I definitely feel 'settled in' to being Naked Faced and, quite honestly, although I'm looking forward to a return to shaving my armpits, I am very happy being make-up free on a day-to-day basis. As a superficial side note, my skin looks fantastic naked – I haven't had a single breakout since the Project started, a very rare occurrence indeed.
This week, I wanted to address two topics:  primping 'for fun' and negative self-talk. 
Topic #1:  Primping!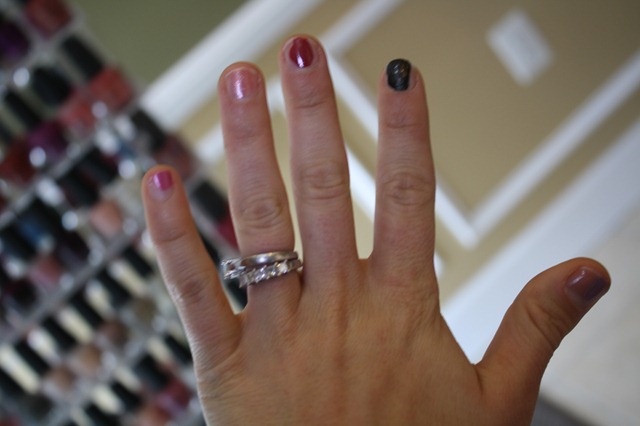 So when Molly Barker and I first began the Project, our goal was to discover our intention behind our beauty habits so when the little girls asked us, "You say inner beauty is most important but then wear makeup and dye your hair – what does that mean?" we would have an authentic answer.  Basically, I had never immersed myself in the 'other side' until this Project, so I wasn't entirely clear on why I did certain things – Was it societal pressure? Habitual? Self-esteem related?  Many of you remarked that you primp and wear makeup in part because you find it to be FUN!  I really didn't think this applied to me.  Shaving? Ugh. Not fun.  Makeup? Meh. A chore!  Wearing high heels? Totally uncomfortable.
After 31 days of being primp-free, I have to say one thing… I was wrong! I do primp for fun (sometimes), and I really miss it.
My college girlfriends and I, for example, have a long-standing tradition of getting manicures and pedicures whenever we are together.  I continue this tradition with some of my Charlotte friends. I also go to the salon solo about once every two months and get my nails done as a 'reward' for completing a work project or as a stress-reliever. I miss getting my nails done a lot – not because I miss the actual nail polish, but the warm and fuzzy feeling I get when engaging in this fun tradition.
I also really miss wearing jewelry!  I never thought of myself as a big jewelry person, but I've caught myself gazing longingly at my jewelry box and yearning for earrings or a pretty necklace. Accessorizing my outfits is fun, too.  And sometimes, putting on a fancy dress and heels feels great.  
So, even though the Project isn't close to being over yet, I do feel like I have one honest answer for little girls – I engage in certain beauty habits because they are just pure fun, and that's totally okay.  I never thought that I'd conclude this because of the Project – I was so convinced that none of my habits were fun at all.  And you know what?  I really do derive a lot of pleasure from so many of my beauty habits.
Topic #2:  Negative self-talk.
When discussing this Project with other women, one common remark that I've heard is, "I could never do that. I would just feel so badly about myself the entire time." Although Operation Beautiful has become a very pro-positive body image site, the mission actually began because I felt really dumb and worthless in my professional life, like I was failing at my chosen career path.  I struggle with an intense fear of failing and have perfectionist tendencies, but I've really reined them in and have learned to use my personality for personal good, not evil.  Despite my strides forward, I was very concerned that the Project might trigger negative thoughts about my professional abilities as well as negative thoughts about my body. Especially considering all the massive body changes I am experiencing because of pregnancy,  I thought giving up all my old beauty habits might make me feel unattractive and unconfident.  
Surprisingly, the Project has had the entirely opposite effect.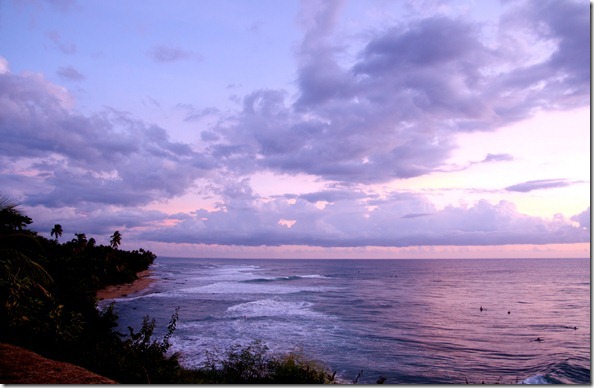 I did initially struggle with giving up my habits, but about a week into the Project, I found that I was engaging in less negative self-talk than ever before.  It's almost like I've given myself a free pass to just enjoy being me – on the outside and inside – and I've never felt so comfortable. 
And, by extension, I'm having less negative thoughts about other people (not that I had a lot of negative thoughts about others before, but I think we all occasionally judge the people around us, even if we find the habit horrendous).  One thing that I've began to really process and understand as a result of this Project is how amazingly unique and wonderful we all are… at the very core.  I never could've imagined that simply temporarily giving up my beauty routine would've had such a powerful impact.  It's truly been life-changing, and I'm so grateful that I'm going through this at this particular time in my life.
For more The Naked Face Project, be sure to check out Molly Barker's musings.
Your turn to weigh in.  Do you have fun engaging in certain beauty habits?  Which feel more like chores?  How did you beat negative self-talk?