Today's breakfast brought to you in part by an old 7-11 gas station: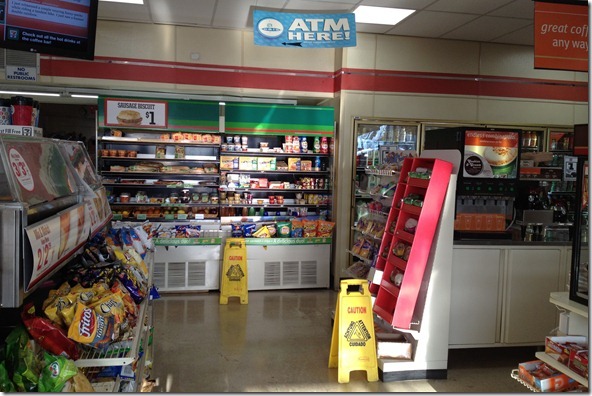 And by my hotel breakfast buffet: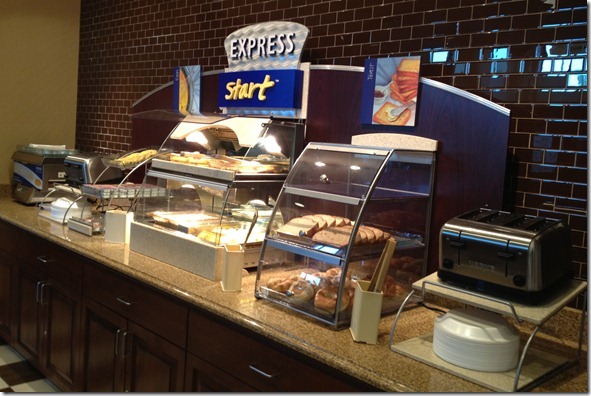 On behalf of my hotel bed.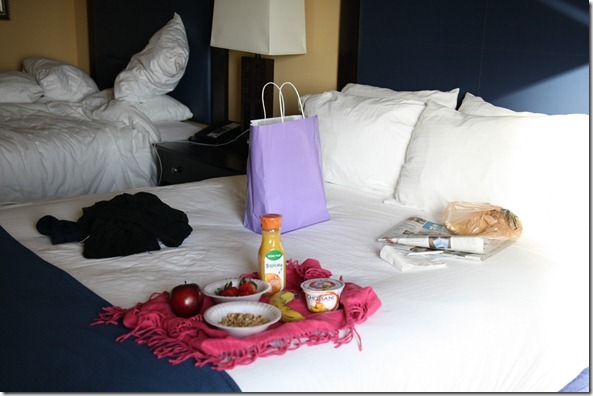 A very tasty production, indeed. Sometimes, you've got to really rummage for a good breakfast when traveling for work.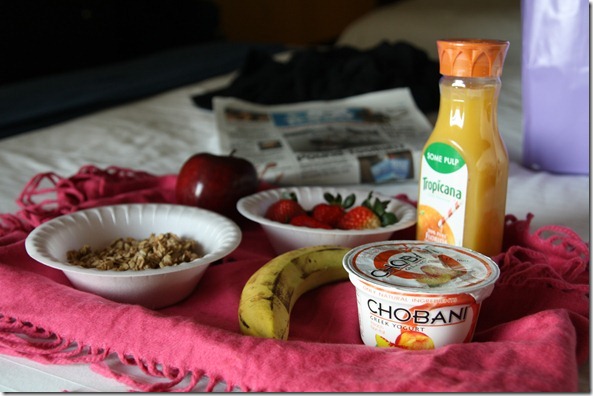 Worth the effort.
I'm saving some of the fruit for later, but the granola and peach Chobani hit the spot.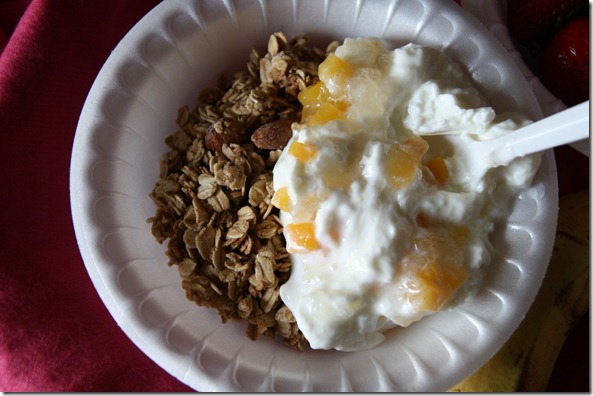 Especially with pulpy orange juice.  Can we talk about OJ pulp?  The Husband HATES pulp in orange juice, so we always buy big cartons of pulp free – but whenever I travel or buy a single-serving OJ, I always get pulpy orange juice.  I love it.  I don't understand why you wouldn't want pulp!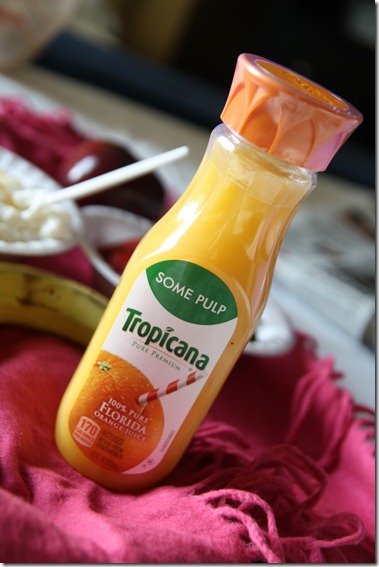 The other thing in production this morning…
A workout.  It's been really challenging to squeeze in workouts with so much work travel.  But – look!  I packed my sneakers and my gear, so I had to find the time to spare this morning for a sweaty hotel gym session.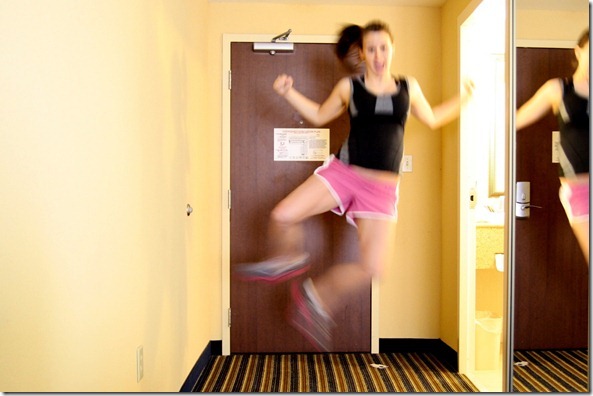 25 weeks preggers and still doing heel clicks.  Winning!
I did an interval elliptical workout and some weights.  When I do an interval session on the elliptical machine, I alternate resistance, position, and speed so that I do hard sprints every two minutes or so for a minute.
Time to pull myself together – stay tuned for The Naked Face Project update!