We're going to Miami!  We're going to Miami! We're going to Miami!  Wahoooooooooooo!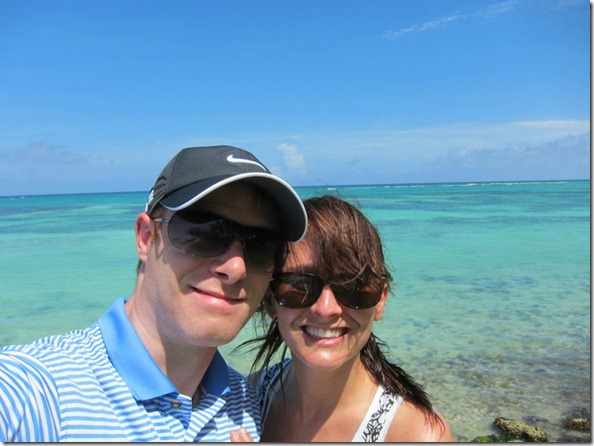 Our last beach trip.
I'm pretty excited for a little beach action and for our babymoon.  We both have roots in Miami (I lived there for 18 years, and the Husband did some college at UM), so we're pumped to see some old friends, too.
One of my favorite things is when you're getting ready to leave for a warm vacation, and it's cold in your current city.  Makes it so much sweeter, right?  It poured and thundered all night long, and now it's dreary and chilly in Charlotte.  I checked the Miami forecast and saw that the temps are closer to 85.  Bring on the sweat!  And speaking of high temperatures, I had the hardest time packing last night.  Six months pregnant and almost none of my warm weather clothing fits – I was rather surprised (don't laugh!) because most of my shorts and summer tanks are loose… or were loose once upon a time.  After a frustrating hour, I just started to toss items in my suitcase randomly.  Let's hope I ended up with something to cover my butt on the beach.
Breakfast: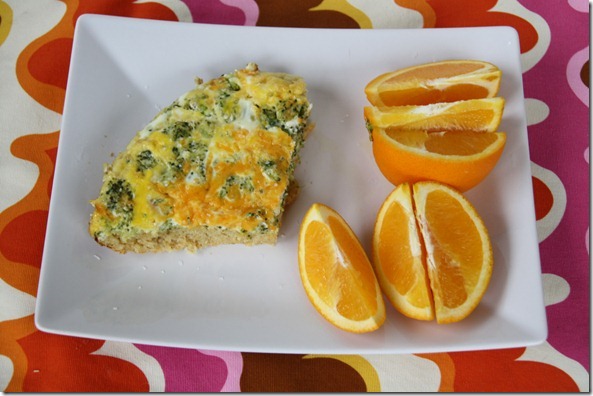 I made DadHTP and the Husband Spinach and Goat Cheese Cornbread, but subbed out the spinach for chopped broccoli.  Very tasty, indeed.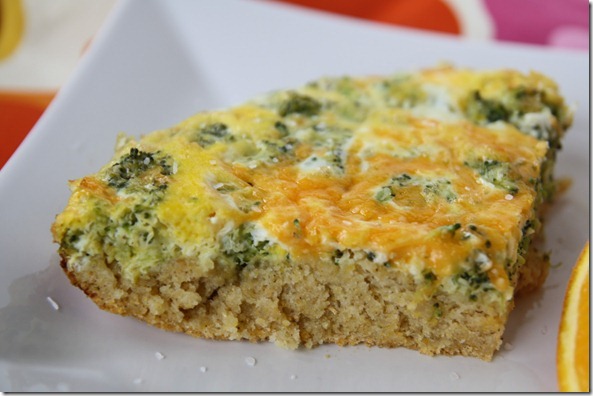 Other mommas and mommas-to-be:  Did you go on a babymoon?  Yes, I realize that babymoons are a completely made-up concept by the travel industry, but I'm always down for an excuse to go on vacation.  You didn't have to tell us about the babymoon twice!