Have you ever wondered why the weather is beautiful during the work week and crap during the weekend?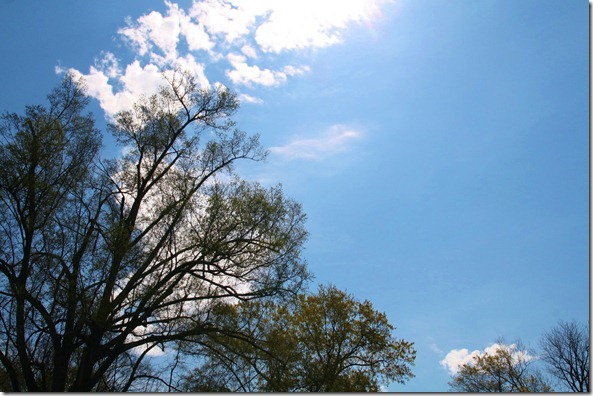 My sister-in-law once told me that she thought it was because by Friday, all the workers' cars pollute the air so badly the weather take a turn for the worse.  After two days 'off' on the weekend, the weather returns to beautiful just in time for Monday. 
I am not sure this makes any scientific sense, but it's a better explanation than "the universe simply hates us all."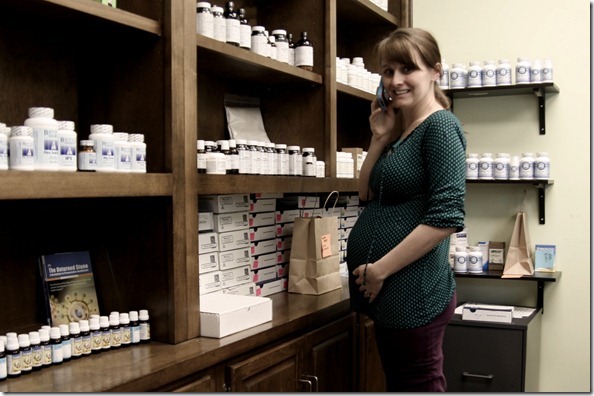 Workin' it. 
So – know how I mentioned that I'm in a Thai food rut?  I have discovered something awesome to do with takeout Thai.  Whenever I order a curry, I always get one portion's worth of tofu and veggies and a TON of sauce.  Instead of just tossing the sauce, I've been saving it and reusing it with freshly stir-fried tofu and veggies.  It tastes practically the same as the restaurant version – two meals for the price of one!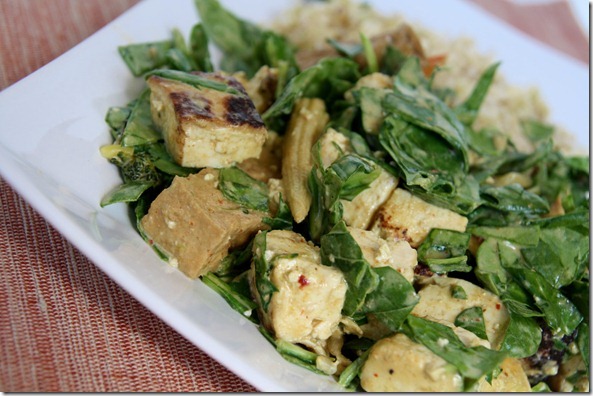 I mixed the curry sauce in with new tofu and chopped spinach.  Yum.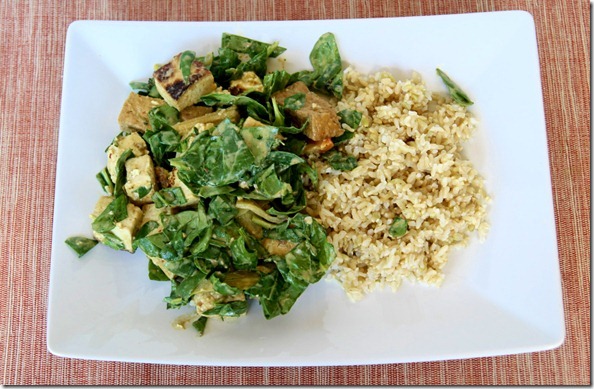 And munched on a banana while stocking supplements.
It's almost the weekend in just a FEW… MORE… HOURS.  Can't wait for a break (and for the crappy weather to roll in, no doubt. Here's to hoping it's lovely out!).
The Naked Face Project:  I usually do my updates on Thursday or Friday but, I confess, I'm stuck for something to take about this week.  I think that's because I've pretty much reached my emotional 'conclusion' of the Project and found what I was seeking by giving up beauty rituals for 60 days (well, 45 thus far).  I'll do an update next week, but until then, I'll share this one tidbit:  Molly Barker and I were discussing how this Project has made us LAUGH and SMILE more often and more deeply.  She wrote a great post on this very subject, as well as a Top 10 list of what she's learned from working with 8 – 10 year olds.  Happy reading!