Even though we've owned the home for only 26 hours, we've made lots of progress!  The Husband began to paint the nursery, which was really exciting.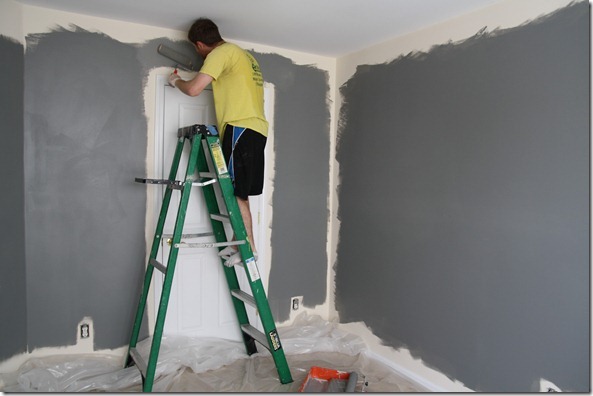 (The color is Sherwin Williams Cityscape.)
Our inspiration for the nursery is this image.  Although we're not going to copy every part of it, my mother-in-law is going to paint the trees and birds, and BabyHTP will have a white crib.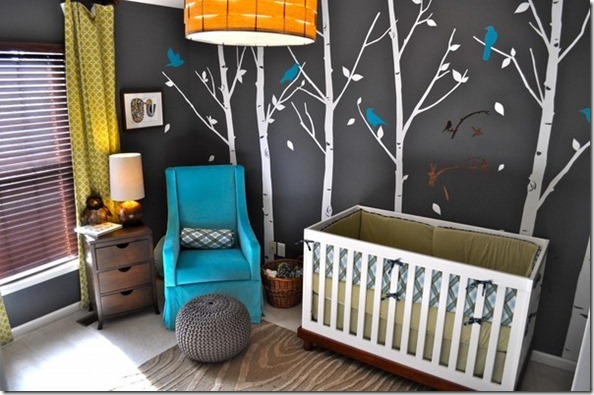 (Image source <—great site!)
I really like the dark gray because 1) I'm a huge fan of gray in general; and 2) I like modern and gender-neutral nurseries.  Even if we knew BabyHTP's sex, the nursery would probably be rather neutral.
The gray theme is continuing throughout much of the house, including the main living areas…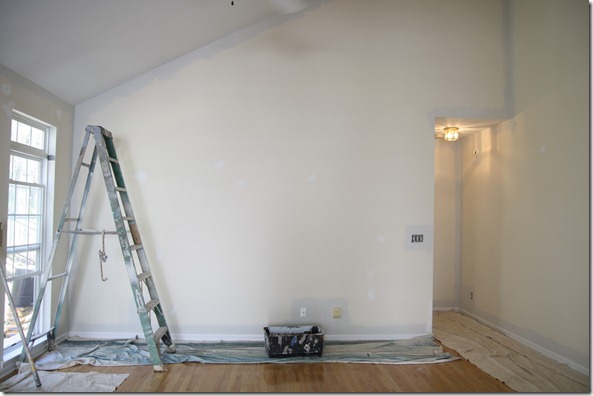 We hired paint contractors to do most of the living areas because the ceiling are pretty tall.  They started to cut this morning – the color is Behr Silver Drop.
Even though we're using low VOC paint, I'm staying out of the house while it's being painted.  I'm trying to help in other ways (like by stripping more wallpaper – wallpaper is the devil).  My big contribution of the morning was finding this: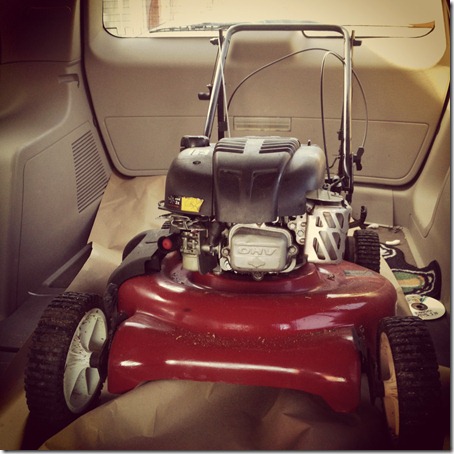 When I pulled up to the new place this morning, I was horrified to realize that we really, really needed to mow the front yard – I don't want my neighbors hating us already!  So I hopped online and found this gem.  A short 20-minute drive and $110 later, I had a refurbished lawn mower in my trunk (I think similar models retail for closer to $250 – $300).
Have you downloaded the Craigslist app?  I can't tell you how often I buy things off Craigslist, but the website is so clunky and hard to use – the app is AMAZING.  The best part is that you can see the first image in the ad when scrolling through the list, so it's really easy to tell which ads actually apply to you.  Y'all know I'm a thrifter / garage saler, and I definitely plan to buy most of our home stuff second-hand – I've been hunting for deals on Craigslist for things like dining room tables and lawn furniture like it's my job.
Anyway, DadHTP was nice enough to mow the lawn for me; it's on a pretty steep incline.  It's hard to admit – I'm getting to the point in my pregnancy that I am definitely physically limited.  I know I shouldn't feel like this because growing the baby is obviously an important task, but this move is totally making me feel useless.  The Husband is painting, Dad is mowing, and I'm sitting on the floor with Braxton Hicks contractions, eating chips and salsa.  I'm so used to jumping in and getting involved that it's hard to pull back… but my body definitely lets me know when I've done too much.  Just gotta listen, I guess.  I'll feel more useful when I can help out with packing and unpacking.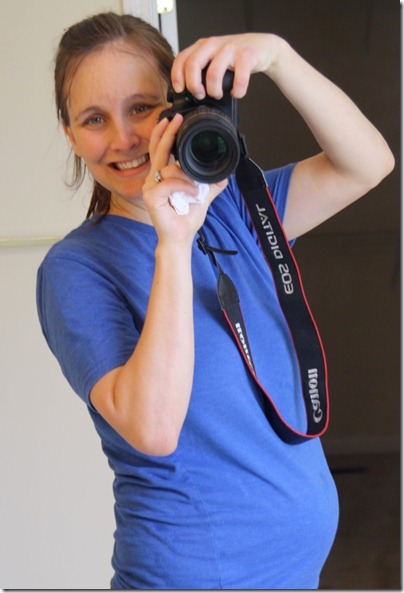 Lunch – grilled cheese with pickles, of course.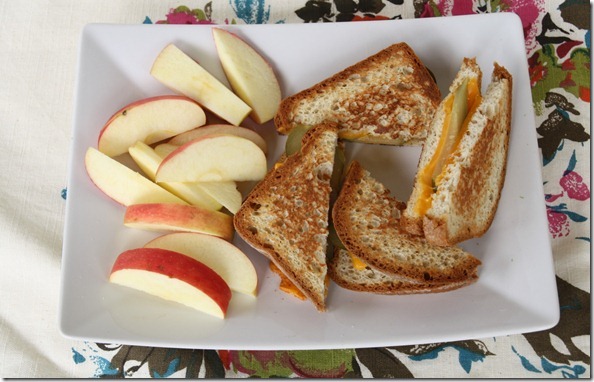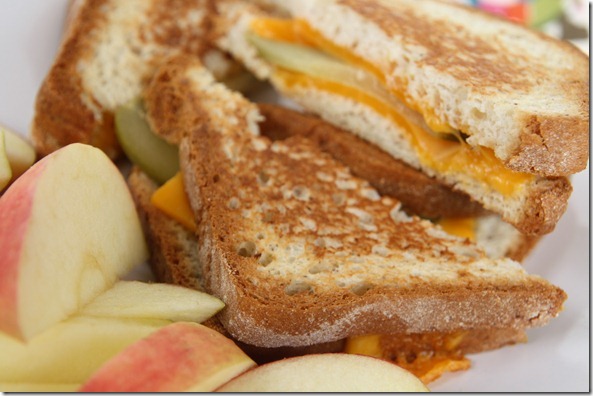 And thanks so much for all your house congratulations!  We're so thrilled to be homeowners (and, I'll be honest, a little nervous, too).  If anyone has any tips, I'd love to hear them.