One of the downs of owning a small business – you still have to answer calls on vacation!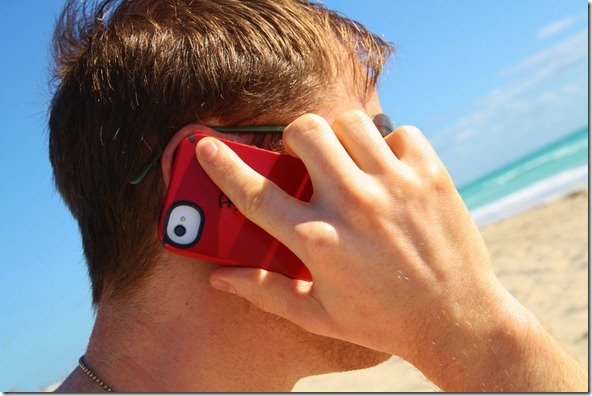 But at least you can do it from the beach.  Right, Husband?
Today is what this trip is really about – I'm doing an Operation Beautiful presentation at the University of Miami this afternoon.  But we had time to spare this morning and figured it would be well spent on the beach.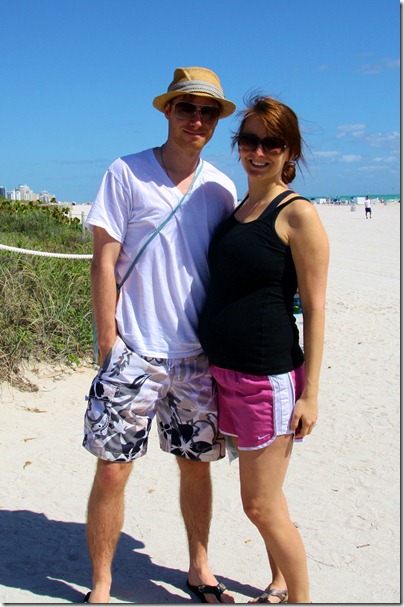 Here's something to debate:  seagulls.  Creepy or cute?  I love to watch them walk around and drift in the breeze.  But…. what about when they swarm you because you've got crackers or bread in your hand?  I always think of Alfred Hitchcock's Birds (you know, the part when the birds pluck out the lady's eyeballs), so I'm firmly in the creepy camp.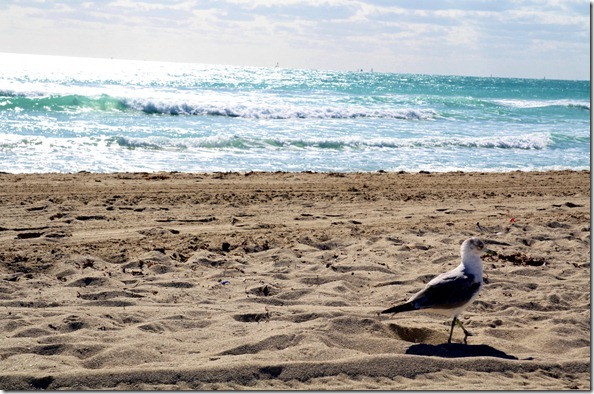 (Random joke:  What do you call a seagull that lives by the bay? A bagel!)

We got fresh-pressed carrot, orange, apple, and ginger juice for Breakfast #1.  Then, we soaked up the sun for a hour or so.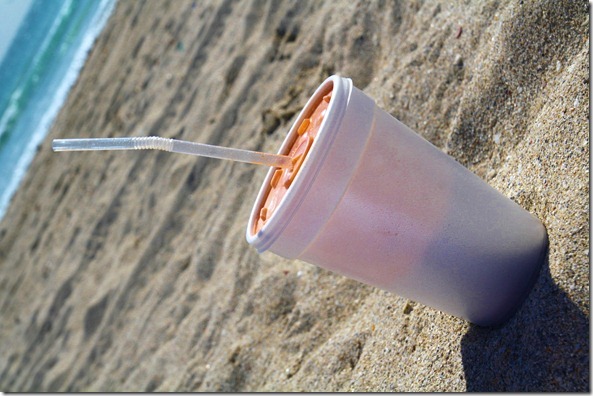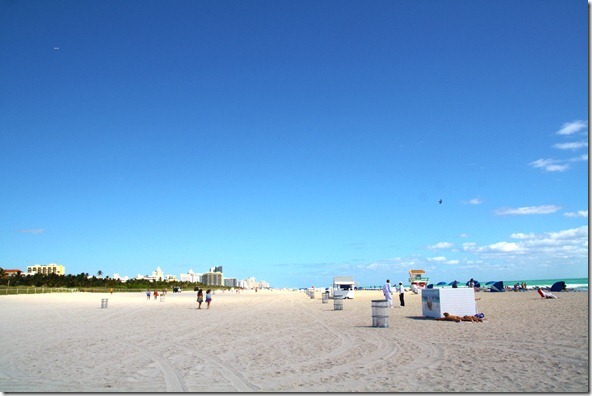 Afterwards, time for Breakfast #2 – just eggs and home fries at a little outdoor café. 
Time to switch gears into productive mode.  Actually – I think the Husband (the world's biggest Canes fan – feel free to debate this if you feel you or your man deserves the title) is going to insist on an athletic facilities tour at the university first.  Should be fun!