I'm typing this as we prepare to rush out of the hotel room – it's only 6 AM, but it's time to go home.  All in all, our babymoon was a great success, and I highly recommend all expecting couples do it.  It was nice to get away from our regular lives for a bit.
Yesterday was filled with University of Miami fun.  The Husband is a former student and a huge fan, so when he heard that I was giving an Operation Beautiful presentation on campus, he jumped at the chance to tag along.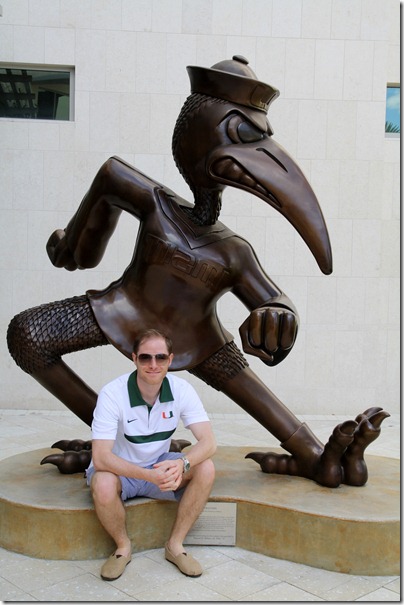 We walked around campus for an hour or so (it's definitely the prettiest campus that I've ever seen – so lush and well landscaped) and remarked how jealous we were of these 18 year olds who got to go to college in the sun…
We stopped by the hall of fame, which was ironically small… lots of awards, but not a lot of space.  There were Big East Championship trophies shoved in corners under TVs!  I guess when you win a lot, trophies aren't as special.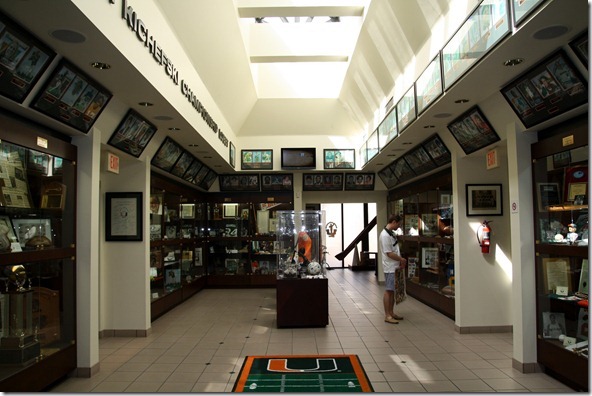 And then I did my event, which went well.  I wore a Miami pin on my shirt and won extra points with the crowd. 
And last, but not least, we went to Samurai, a hibachi grill restaurant.  This was my 'special' restaurant when I was growing up – you know, the place my mom would take me for birthdays, or the hot spot for date nights with high school boyfriends.  It was fun to walk into the restaurant a decade (and a major renovation) later!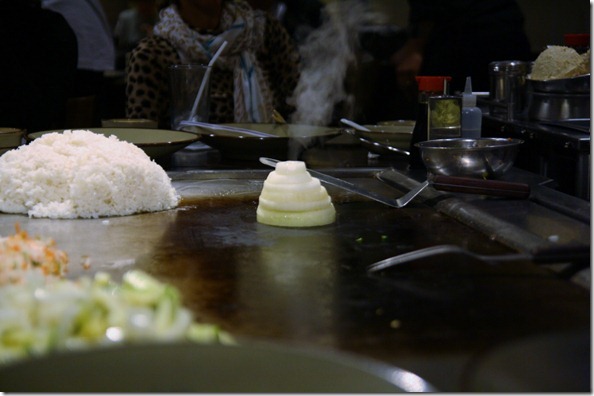 (Steaming onion tower!)
We ordered the Garden Delight, which of course came with tofu and tons of veggies.  We got the salad to start… with the same wonderful ginger dressing from my high school days!  Some things never change, apparently.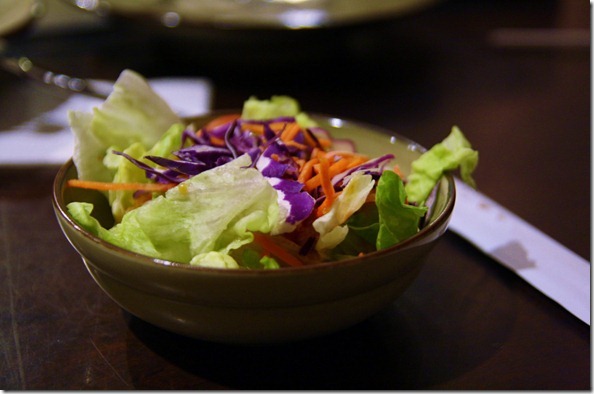 Yummy fried rice with dippin' sauces (the BEST part of Samurai – and the sauces still taste exactly the same).
And vegetarian fare.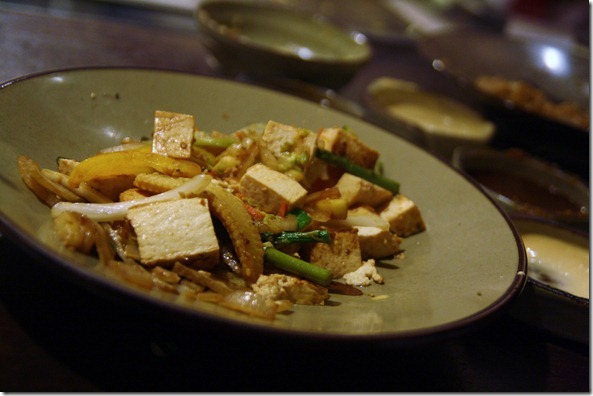 Time to hop on the plane!
What was your 'special' restaurant as a kid?  Think you would still like it?