Pick a cake, any cake.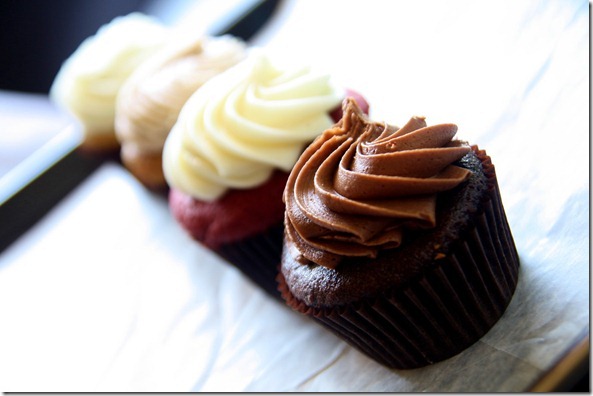 Nicole took me out on a cupcake tasting date today to choose a flavor for my baby shower.  So sweet (both literally and figuratively!).  We went to Polka Dot, which offers many gluten-free varieties.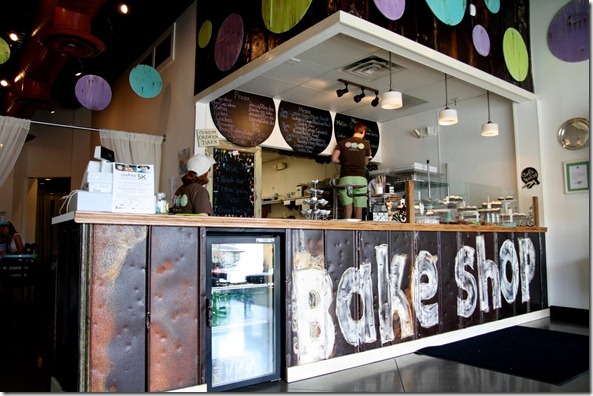 We had four flavors to choose from:
Vanilla with vanilla icing
Chocolate with chocolate icing
Red velvet with cream cheese icing
Banana with vanilla icing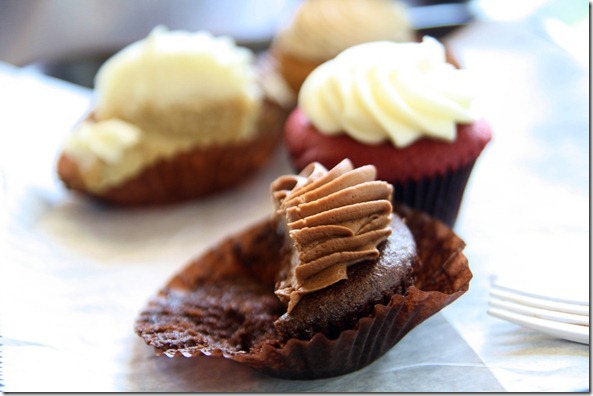 So good. So hard to decide.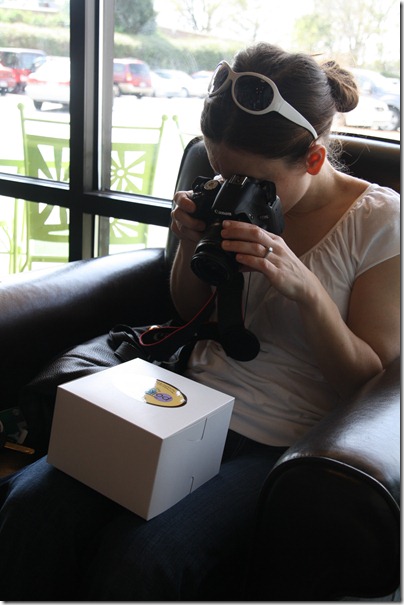 After much debate, we decided that the most-consumed cupcake had to be the winner.  And that was the red velvet.  The other icing were a bit too sweet – hurt-your-teeth-sweet.  BabyHTP started to jump around five minutes into cupcake tasting… LOTS of sugar (I think it's so crazy that sugar impacts a baby that quickly).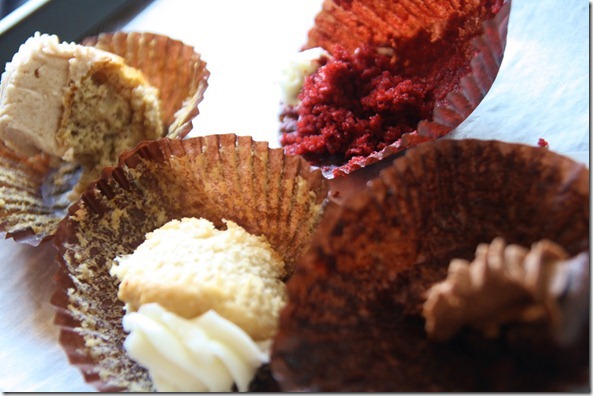 Speaking of the shower, how beautiful are the invitations that Nicole designed?  She is so crafty.  One of the craftiest people that I've ever met in real life.  Nicole is the kind of person who tackles craft projects over the weekend.  And has an actual craft box.  I want to be like that one day.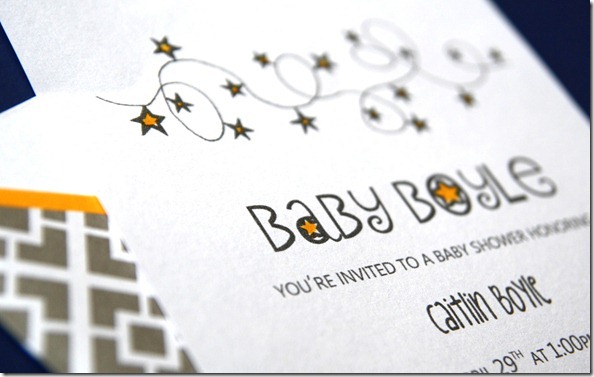 A really wonderful date with a wonderful friend. <3
Today has been so awesome overall – there's only one downside.  I didn't make it to the gym!  I really wanted this to be an active weekend.  I haven't been blogging too much about my schedule, but I have been totally slammed with work and personal stuff, and it's been really hard to squeeze in my workouts. I need to stop making excuses – and stop leaving it until the last moment of the day – and just do it!  Because I really, really want to do it.  Tomorrow is another day, right?  (Arg – yesterday, I said, "Tomorrow!"  But today, I really mean it.)  Just putting this out there to the universe; it helps so much to make a commitment public.
Anyway – back to the cupcakes.

 Which flavor would you have chosen?  Vanilla, chocolate, banana, or red velvet?