MomHTP apparently came to Charlotte to visit the Husband and me, but I think she had one thing on her mind:  that baby bump.
I'm an only child (holler if you're an only child!), so this is my mother's first grandbaby, and she is very excited.  She wanted to do a 'day of baby,' so we did a lot of shopping together.
First up:  our favorite thrift store, The Sleepy Poet. We were on the hunt for nursery furniture (a dresser).  Nicole and my sister-in-law Sophie came, too.  The five of us nearly lost one another so many times – The Sleepy Poet is intensely large and overwhelming packed with goodies.
Well, some goodies are better than others!  Like this sweet reclaimed barn table.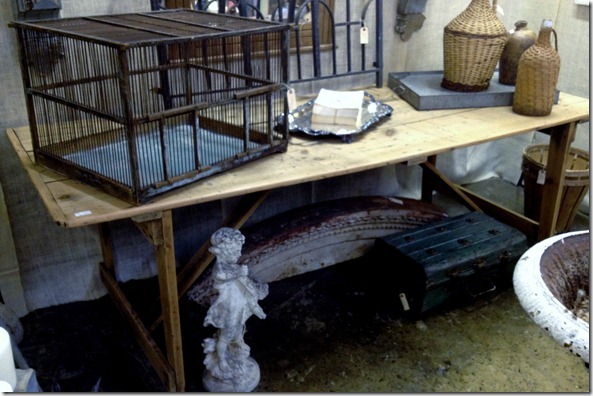 And this bangin' dachshund plate (kidding).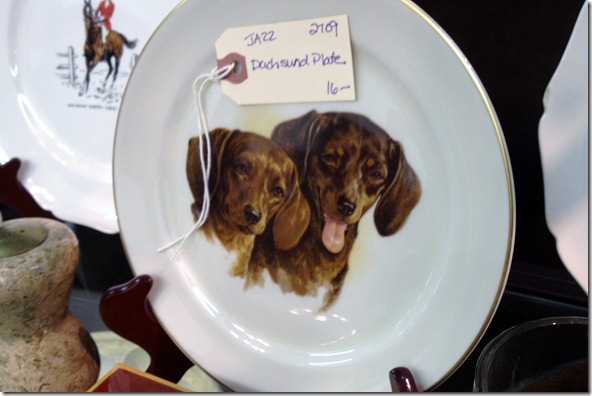 One of these gems we purchased, and one we left behind.
The Hus and I avoid buying new leather furniture, but we're cool with thrifted leather.  I guess it falls into our vegetarian gray area (and yes, that means we bought the red chair – not the hideous suitcase! But as Nicole pointed out, you would never confuse your suitcase with someone else's at baggage claim…).
We shopped until we were about to drop (fueled partially by the free popcorn that the store hands out to shopping – awesome!), and then we headed to a nearby vegan restaurant called Luna's Living Kitchen.
I ordered my new favorite, Gaia's Treasure, which is shitake mushrooms, carrots, and broccoli tossed in a ginger sesame marinade and served over veggie rich and zucchini noodles.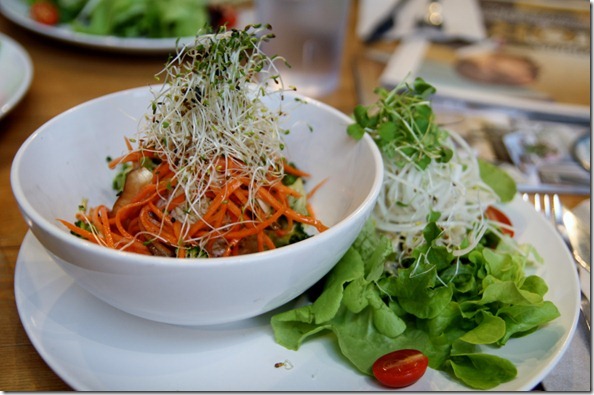 And orange macaroons for dessert.
We came home for a rest and recharge session, and Mom showed me and Kristien the baby gift she's currently crafting.  She's making a shadow box with our two more cherished childhood toys.
That's me and Sleepy Dog in May of 1984. 
Here is Sleepy Dog today.  He was well-loved.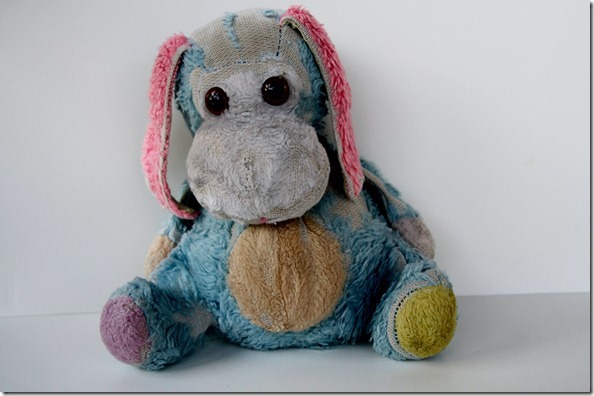 The Husbands lovey was simply called Bunny.  Bunny has a music box inside but doesn't work anymore.  I wish I could hear the tune!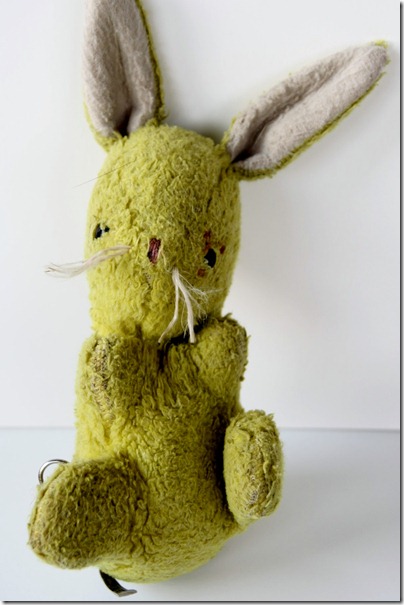 Cute idea, huh?  I can't wait to see what the shadow box looks like when it's finished!
After some snacks and television, we were ready to head back out to Buy, Buy Baby (told ya this was baby shopping weekend).  I get super overwhelmed at stores like that but the customer service was amazing, and we walked away with a stroller and car seat.  Success!  Considering the last few times I walked into a baby store, I panicked and left within twenty minutes, our purchases were a-maz-ing.
Mom supplied the pizza dinner: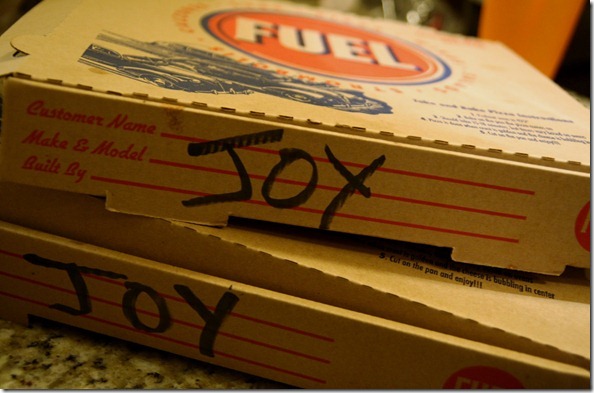 Many slices of gluten-free veggie pizza were consumed.
Somehow, the Husband has the energy to go to a comedy club with friends, but Mom and I are just going to relax on the couch and watch HGTV.  I think that sounds enough activity after all of today's action!