It's a quiet morning.  MomHTP and the Husband are still sleeping soundly.  On the other hand, Maggie crawled to the top of the bed and sat on my face at 7:00 AM (nothing like waking up to dachshund butt), so I was up with the sunrise.  I snuck into the kitchen and made this delicious breakfast for us all to enjoy – they better get up soon or I'm going to eat the entire pie!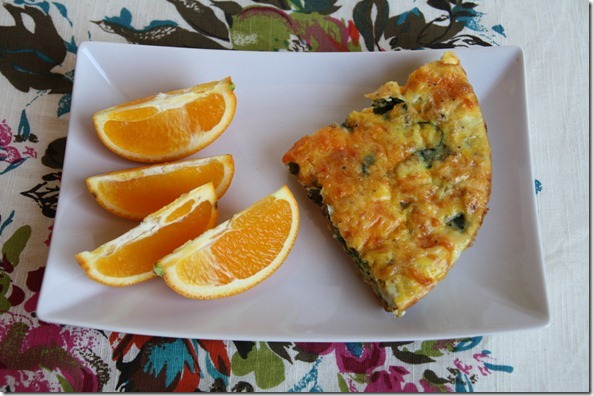 This is another version of my Quiche Cornbread.  I love to make pies that are half cornbread and half eggy quiche.  Cornbread is better than crust!
Last weekend, I went to a birthday brunch and was served the most amazing quiche that had a separate spinach and cheese layer.  This pie has a layer of cornbread, a layer of spinach and goat cheese, a layer of egg, and a sprinkle of cheddar cheese on top.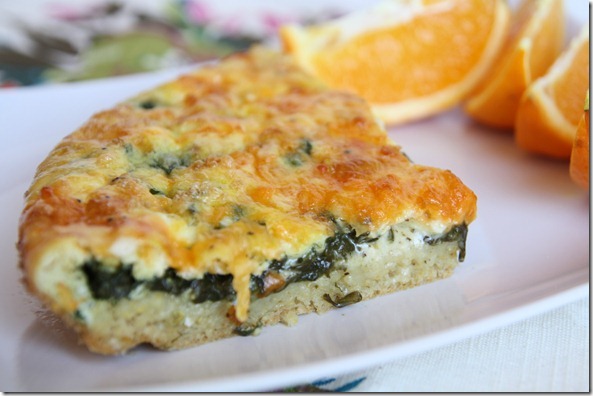 Seriously.  My family better hurry up and get out of bed.  If they wait much longer, there might not be any cornbread quiche left!
Spinach and Goat Cheese Cornbread Quiche
Ingredients (for four servings):
1 cup dry cornbread mix, prepared per package directions

1/2 bag raw baby spinach

1 tablespoon Earth Balance or butter

1 tablespoon water

3 ounces goat cheese (I used a herbed version)

5 eggs

1 tablespoon mayonnaise

Salt and pepper to taste

1/4 cup cheddar cheese
Directions:
Preheat oven to 375.

Prepare cornbread mix to package directions.  Pour into a well-greased cast iron skillet and bake for 10 minutes.

Meanwhile, in a skillet on the stovetop, steam spinach in Earth Balance and water until wilted.  Turn off stovetop heat and add in goat cheese.  Use a spatula to mix well.  Set aside.

In a separate small bowl, beat eggs, mayonnaise, and salt and pepper.

Remove cornbread from oven and spread goat cheese and spinach mixture evenly on top.

Pour egg mixture over goat cheese and spinach mixture and top with cheddar cheese.
Bake at 375 for an additional 25 minutes.

Remove, let stand for 5 minutes, slice and serve.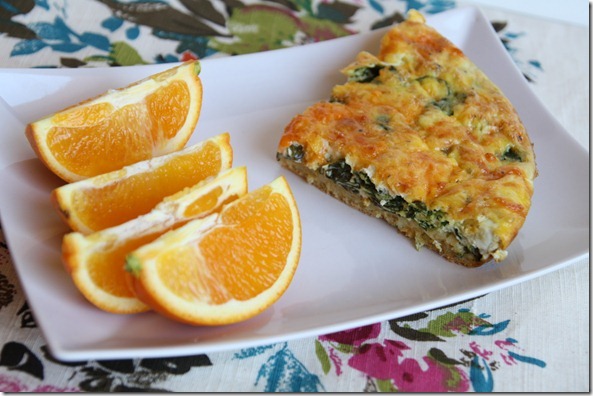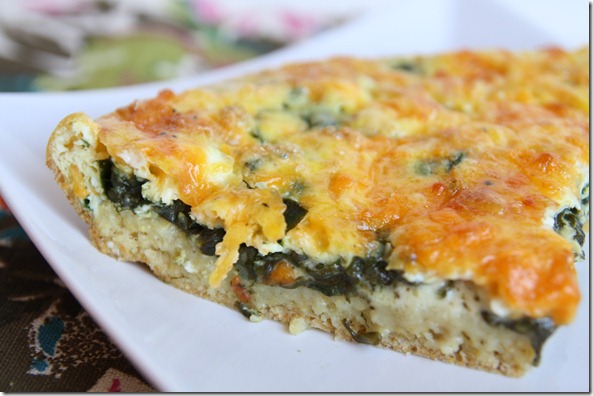 I hope you have a wonderful Sunday, my friends.