Not to be confused with my review of the 30-Day Shred.
When MomHTP comes to visit, she comes bearing gifts.  Too bad their faces get eaten almost immediately.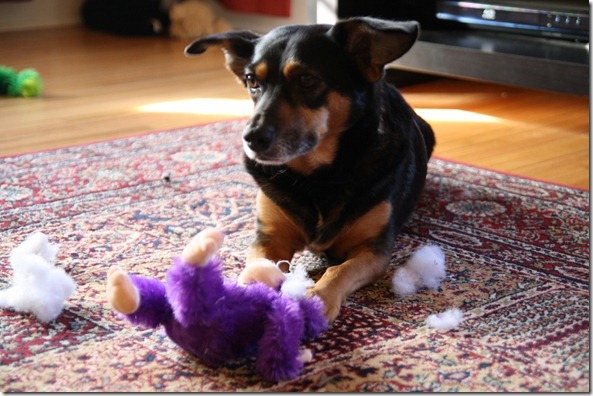 The only thing James loves more than soft toys is shredding soft toys.  My mom brings over 50-cent stuffed animals from Goodwill, and he gets to go to town.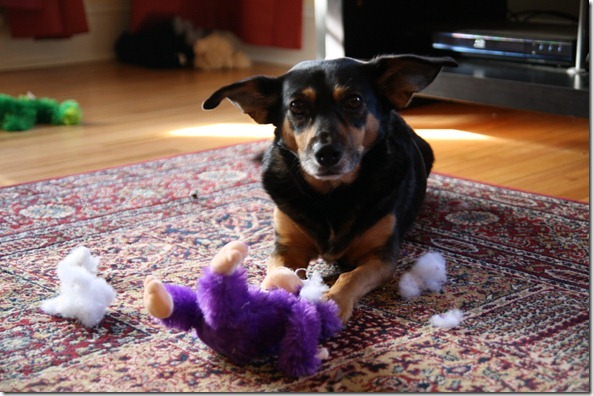 Our grand plan for the today revolves around a long walk (heading out now) and a trip to our favorite giant thrift store. Nothing better than thrifting on a Saturday with mom – hopefully, we'll find a nice refinished triple dresser for the baby's nursery.
Fuel for walkin' and shoppin':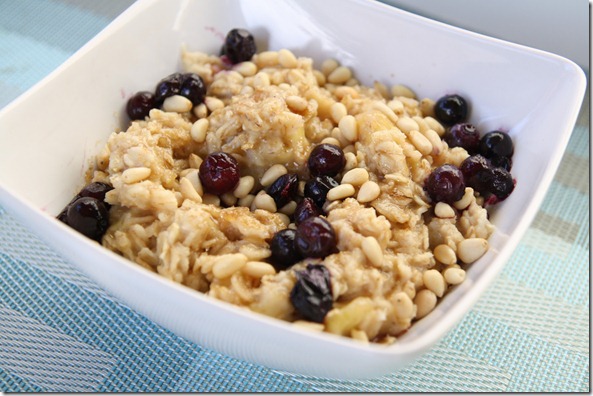 Just a simple bowl of banana oats.  On the stovetop:
1/2 cup oatmeal
1/2 cup coconut milk
1/2 cup water
1 banana
Toppings: pine nuts, brown sugar, and blueberries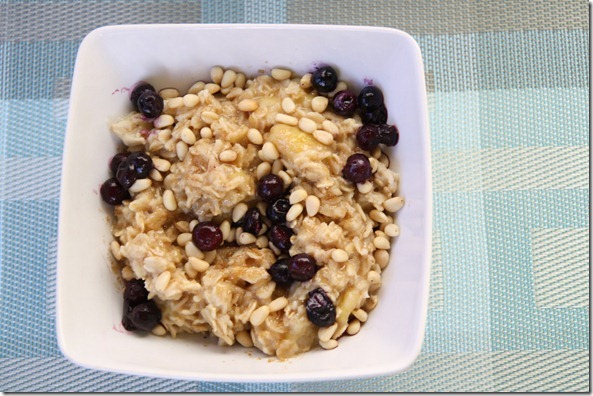 Have a wonderful Saturday!