What workouts have you tackled this weekend?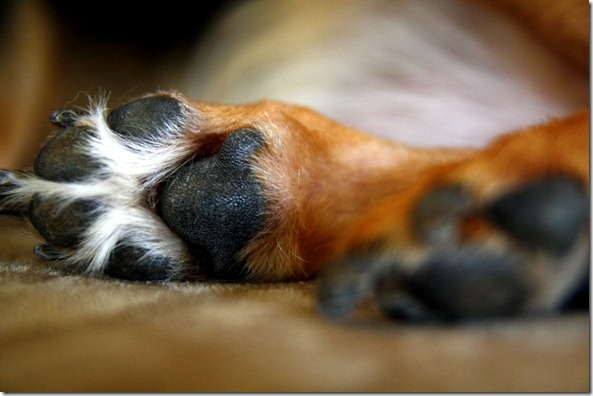 I've been all about the walk.  Friday, I did a 3.0-mile walk, and yesterday, Nicole and I did another 2.5 miles.  James always comes, too, and he pulls so I end up walking faster (silver lining to poor leash skills).  Funny how I used to run much further on the weekend, and now, long walks wear me out.  Walks are underrated!
Today's workout:  scrub this house.  If I do it to pop music, it totally counts as a workout, right? 

Fuel: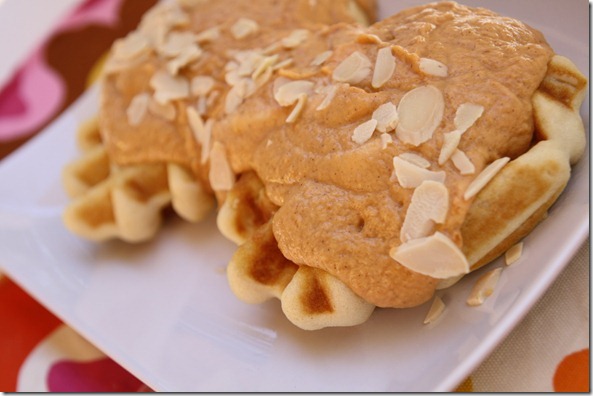 Waffles covered in homemade pumpkin yogurt.  Oh, yum.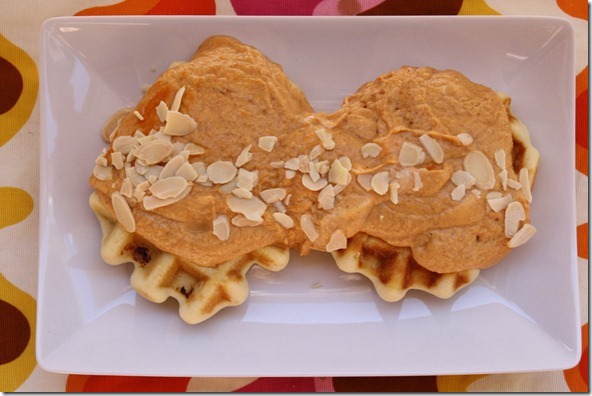 Here's how I made this batch of pumpkin yogurt:
1 small container of vanilla Greek yogurt
1/4 cup canned pumpkin puree
1 tablespoon molasses (a good source of iron, FYI!)
Dash of ginger and ground cloves
Lots of cinnamon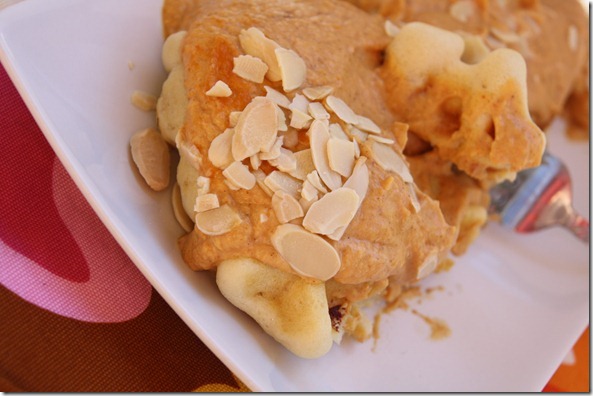 Thought of the Day:
"It isn't what you have, or who you are, or where you are, or what you are doing that makes you happy or unhappy. It is what you think about." Dale Carnegie