Do you listen to Pandora?  I love Pandora!  I used to be really into Pandora One, the desktop Pandora app that costs about $3 a month (and allows you to listen commercial-free), but I recently switched back to regular Pandora radio.  Even with the commercials, it's my favorite way to listen to music.
If you don't know about Pandora, it uses 'musical genomes' to craft personalized radio stations that sound like your favorite artist or song.  I think the BEST Pandora station is the Brendan James station (Brendan James should be super famous; I have no clue why he isn't more commercially successful!).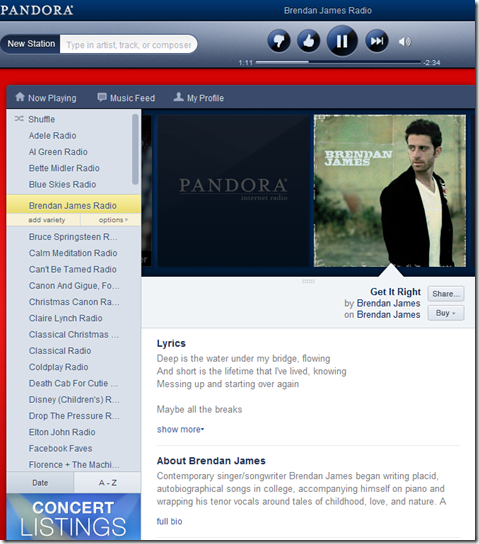 What's your favorite Pandora station?  I like to exercise and clean to the Pitbull station.  Brendan is only good for working or relaxing!
Anyway – I hope you had a fabulous Sunday.  Our day was simple but nice.  After a long breakfast, MomHTP returned back to Tennessee, and the Husband and I ran errands.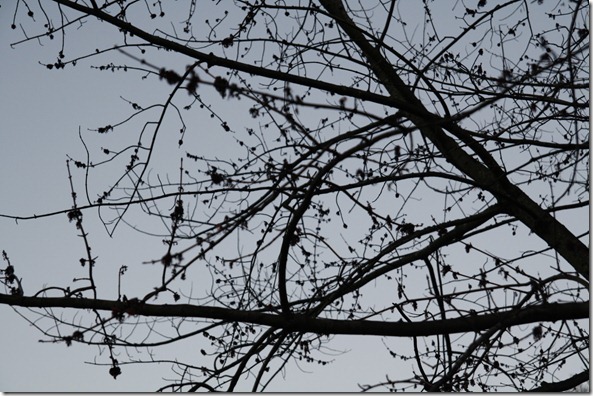 Oh yes – those are little buds.  Spring is almost here in North Carolina!!!
Eats, Eats, Eats
Mom and Kristien barely woke up in time for cornbread quiche – I ate half the pie before they got out of bed – it was really tasty!  And then, for lunch, I had a baked tofu, corn relish, and spinach sammie with fruit.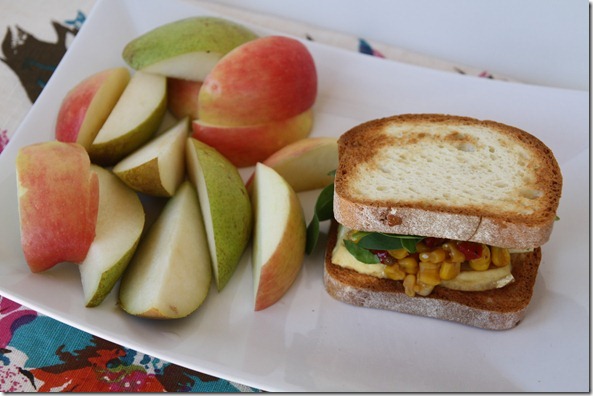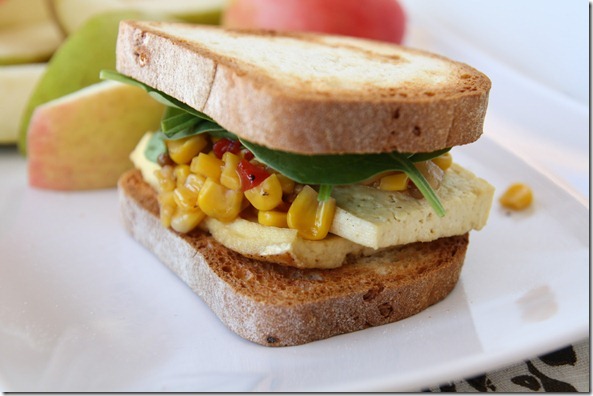 I snacked on chips and salsa (twice as much as what's shown).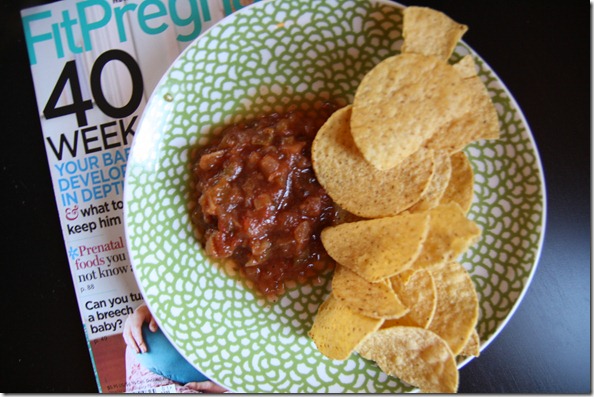 And a PB and banana smoothie.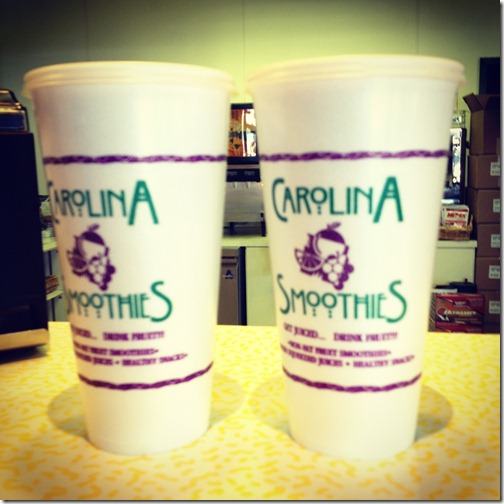 Time to rummage up a dinner!
Stay tuned for a fun 'How to Develop a Walking Habit' post, which will go up tomorrow.  I've become a walking queen lately – did another two miles today.  Whoop-whoop!