Tonight, we began our baby class (the Bradley Method – more on the classes later).  Time between work and class was rather tight, so dinner had to be fast and easy. 
This calls for soup!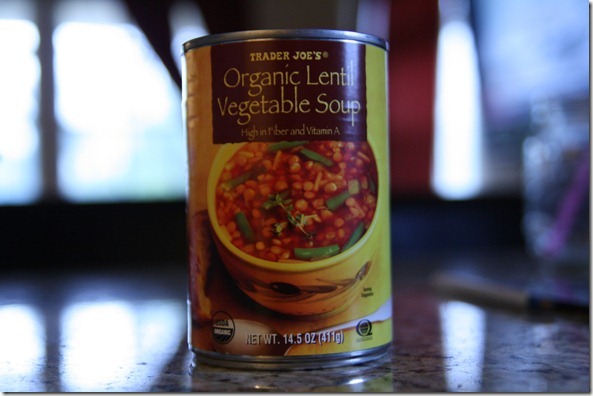 Soup is the ultimate way to spice up a basic dinner of rice and beans.  Just crack open a can of veggie soup and pour it on top.  I added some steamed kale, too – just for some extra veggies.
From fridge to table in less than 10 minutes (I precooked the rice this weekend).  Can't beat that.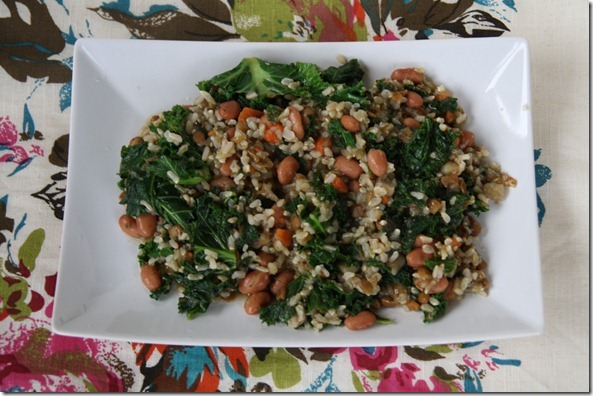 This meal worked out particularly well because our first baby class was on proper nutrition, which had the effect of making me feel totally stressed out. I know that I eat pretty well for a preggers lady, but because I generally take a pretty chill attitude about all things baby, the nutrition class scared me a bit. (Side note: I'm 100% sure the class was intended to have the opposite effect, and I'm just projecting my fears about actually taking a baby class on the mild nutrition lesson).  Anyway, I was suddenly staring at intake charts and thinking, "Am I getting enough veggies? Protein?! Water?! I'm hurting my baby with my sweet tooth! AHHHH!" 
Of course, now I'm munching on French fries.  So apparently, my nutritional freak out was only temporary.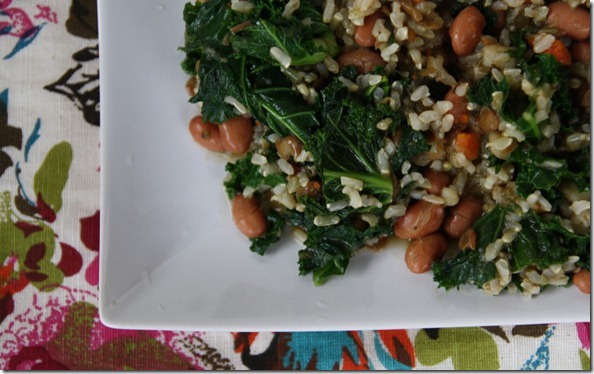 Emotional and physical balance:  It's what's for dinner.