Happy Monday, friends.  It's a happy Monday if we say it is, right?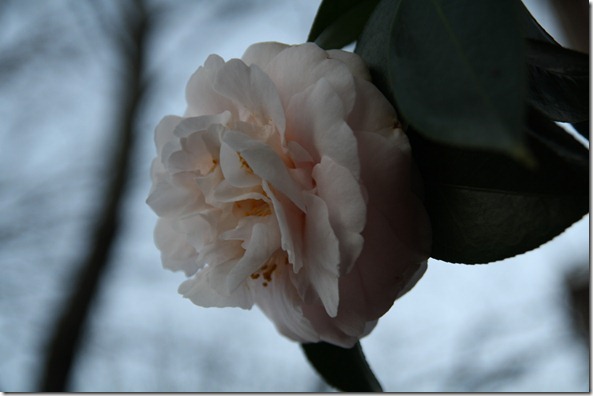 Today has been go-go-go.  I slammed through a little writing project, argued with my car insurance company about a rate increase (boo), did some work at the clinic, and drove to not one but two TV studios to do The Naked Face Project segments with Molly Barker.
Up first:  Charlotte Today.  This segment was live.  It's nice to do media with Molly because she's an old pro after all her Girls on the Run work.  We just sat on the couch and giggled about stupid stuff as we waited to go on the air.  No pressure!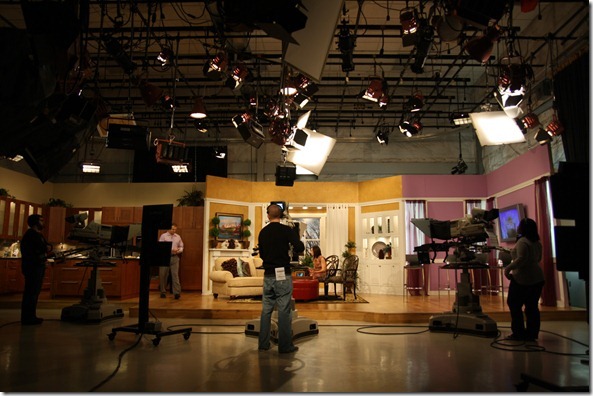 Here we are!  I find it so much easier to talk about The Naked Face Project than to write about it, which is kind of strange because I think this might be the only subject that I feel more comfortable verbalizing. 
Then, we drove over to a Charlotte CBS affiliate to do a virtual segment for a CBS studio in Tampa.  I don't think this one was live – but it could've been!  I just show up and talk.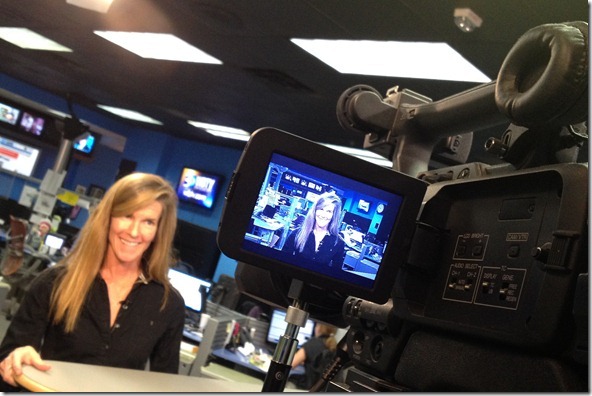 Whew. 
Now, I'm back to where I feel most comfortable – behind the computer.  Gotta get stuff today.  "Tis Monday, after all.
Eats, Eats, Eats
My belly was SUPER itchy this weekend – a sign my skin is stretching.  I am also hungry all the time (but can only eat small meals in single sittings).  I think BabyHTP is currently undergoing a massive growth spurt.  Grow, baby, grow!
Breakfast #1:  Yogurt, pine nuts, raw oats, blueberries.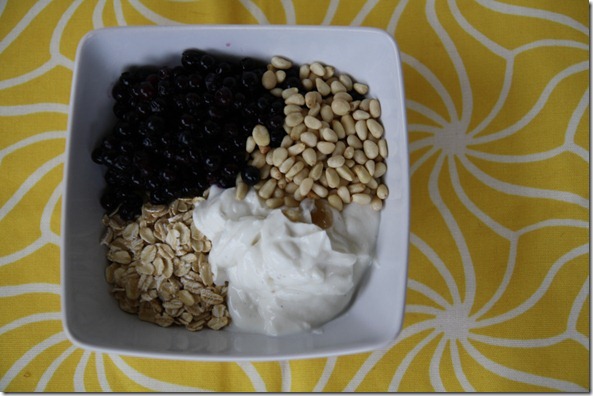 Breakfast #2:  Eggs on toast.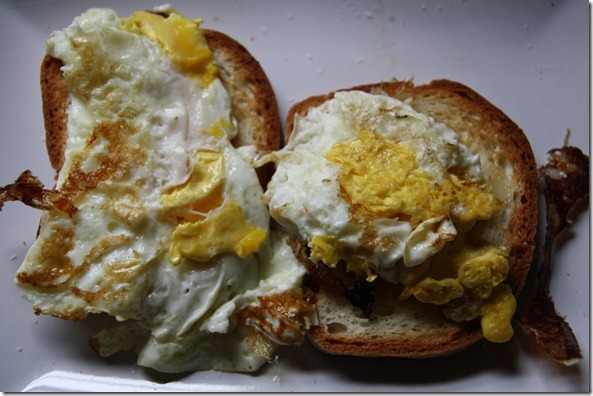 Lunch (this is going to actually be Lunch #1…):  Peanut butter sandwich, apple, and pear.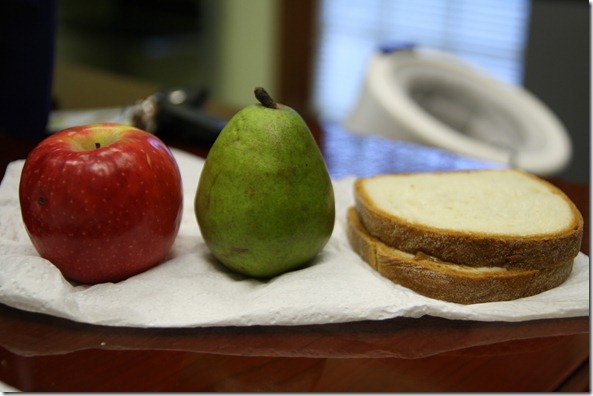 Thought of the Day:
"Well," said Pooh, "what I like best," and then he had to stop and think.  Because although Eating Honey was a very good thing to do, there was a moment just before you began to eat it which was better than when you were, but he didn't know what it was called."  ~A.A. Milne