Sushi time!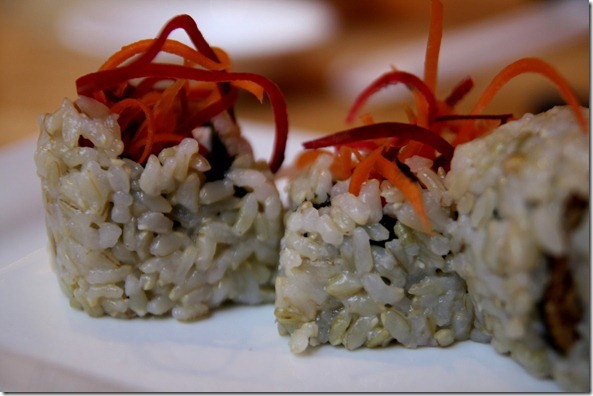 Sushi used to scare me.  A big factor was the seaweed flavor – I think it's an acquired taste.  And then I found vegetarian sushi, and it all feel into place.  Sushi is deliciouuuuuus.  Especially with stuffings like beets and carrots and asparagus and tofu (untraditional sushi can be more than raw fish!).
We spent the afternoon running errands and attending a home inspection on our potential place.  Baby likes it a lot; I can tell.  I'm happy but not getting excited until the ink is dry on that contract (real life is NOT like House Hunters!).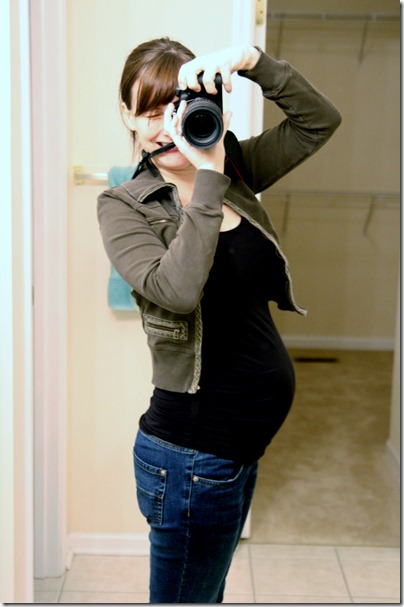 Speaking of House Hunters, the last time I mentioned that House Hunters isn't totally legit, lots of people had questions.  SPOILER ALERT:  If you want to maintain the House Hunters illusion, stop reading right now and skip to the next paragraph.  If you watch the show carefully, you may wonder how people always get the house they 'pick' – trust me, that doesn't happen in real life!  Well, the hunters are already under contract on one of the three houses.  The film crew follows them around as they pretend to 'see' the house for the first time, and then they enter two more houses.  This isn't exactly a secret – it's explained in this Yahoo! article.  And I actually experienced it first-hand – as fans of the show, we applied to be on the show this summer, and the employee I spoke to told me to reach back out once we were under contract!  Illusion, destroyed.  Personally, that's why I like shows like Property Virgins more; occasionally, the virgins don't even get a home at all – it's more realistic. 
Okay – back to sushi.  We went before the inspection (which went well).  I enjoyed this epic roll.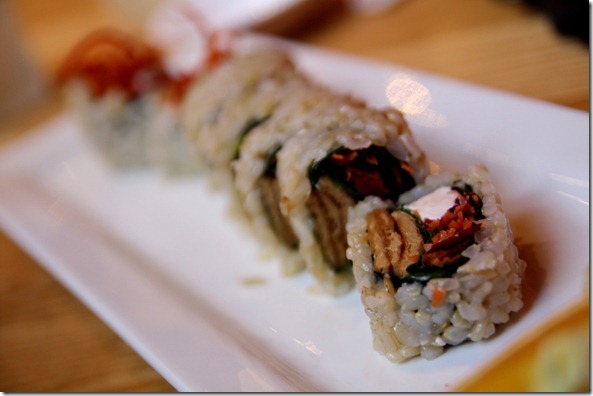 And some miso soup.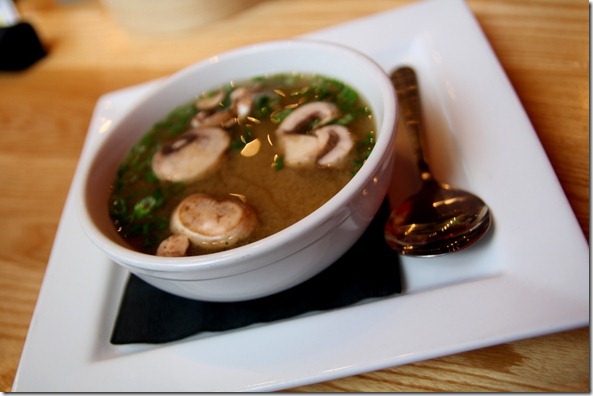 The Husband and I sat side by side, so it was super easy to snag some of his fries.  Yum.
Our sushi meal was kind of early, so I had dinner #2 later – a mix of brown rice, veggies, and beans with balsamic salad dressing.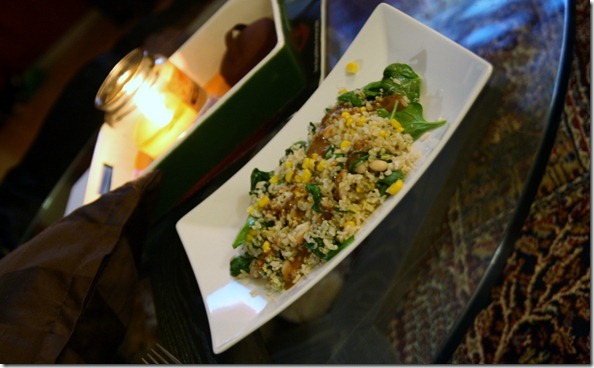 Eaten while watching House Hunters, of course!  It may not be totally legit, but it sure is fun to watch.