First things first:  How pretty is this Ball glass chandelier?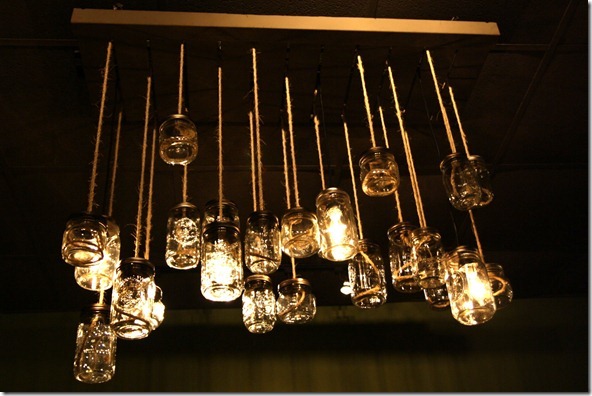 It's hanging in the middle of Fern (the newest Charlotte vegetarian restaurant – we went last night), and is just a perfect balance between classy and rustic.   I want to make one!
Secondly, we spent the afternoon doing inventory at the clinic.  We keep a lot of supplements in-stock and had to count up and tally everything for end-of-year tax purposes.  We'd both been dreading this task for weeks but it wasn't so bad with two people.  Teamwork, yo.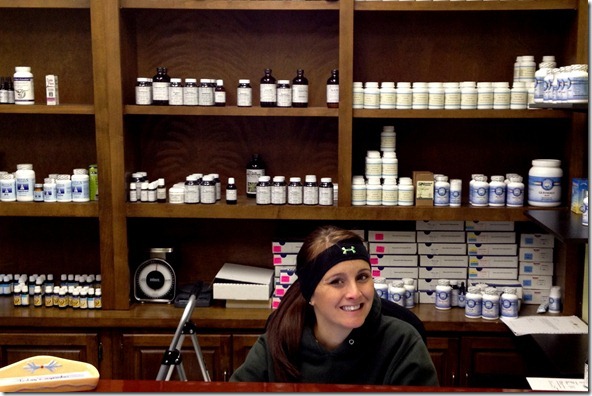 After inventory, I went on a 3.0 mile walk today that left me feeling absolutely pooped.  Maybe it was the weather? It is bitterly cold in Charlotte right now.
Dinner was a winner!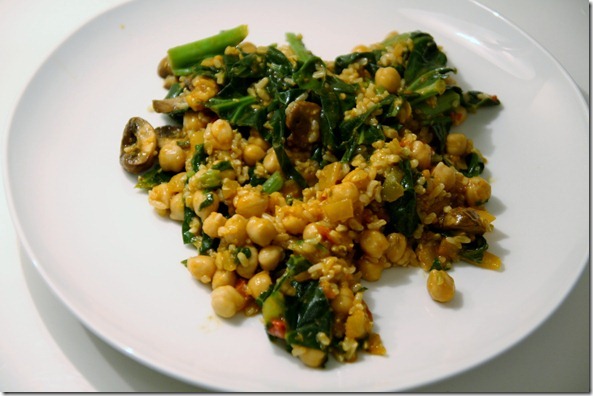 I made an Indian-inspired dish with this yummy sauce.  I am actually not a huge fan of bell peppers and thought I wouldn't like this sauce, but it was great.  Very, very flavorful.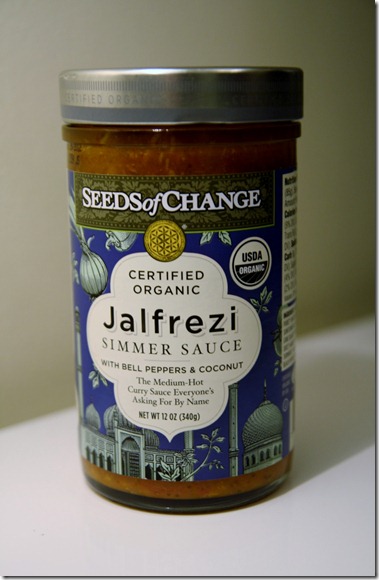 And dinner itself was super easy.  I defrosted from frozen brown rice, steamed some mixed greens (here's how), fried some mushrooms, and cracked open a can of chickpeas.  I combined everything in a wok on the stovetop and let it simmer for another 5 minutes.  Dinner in 15 minutes – can't beat that.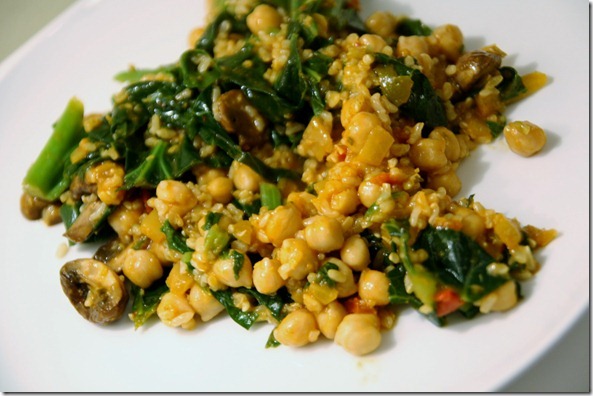 And for dessert: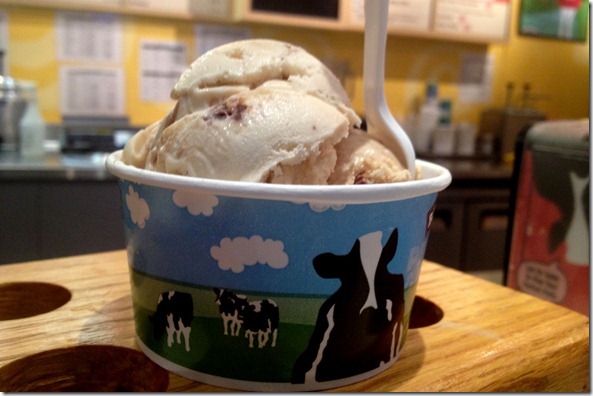 So, in my quest for a better night's sleep, my doctor (and many other people) recommended that I drink a glass of milk before bed (hence, the ice cream – I can justify that, right?  Kidding…).  I decided to do a little investigating because I wanted to know if soy milk would have the same impact.
Fun facts:
People think that warm milk helps you sleep because of tryptophan, the same thing in turkey that apparently makes you sleepy.  (

Source

)

However, to actually have an impact, tryptophan must cross the blood-brain barrier, which it cannot do effectively in the presence of amino acids in protein-rich foods (like milk or turkey).  Furthermore, the amount of tryptophan in milk (and turkey) is very small.  (

Source

)

Therefore, researchers theorize that people get sleepy after drinking water milk simply because it subconsciously reminds them of infancy.  (

Source

)
Off to drink warm… something!