Hey, hey.  A book, edited.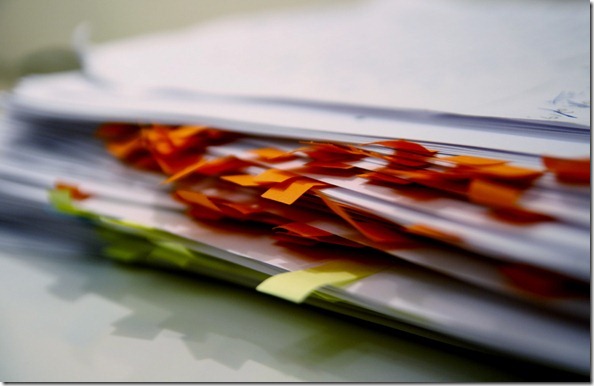 When I've got a big project to do, I like to set up a work station with everything I could possibly need for the next hour within easy reach.  Otherwise, I find far too many excuses to take breaks for water, snacks, my iPhone (because, you know, Facebook is essential for being productive…).  My favorite thing is to make a great snack platter to pick at while I work.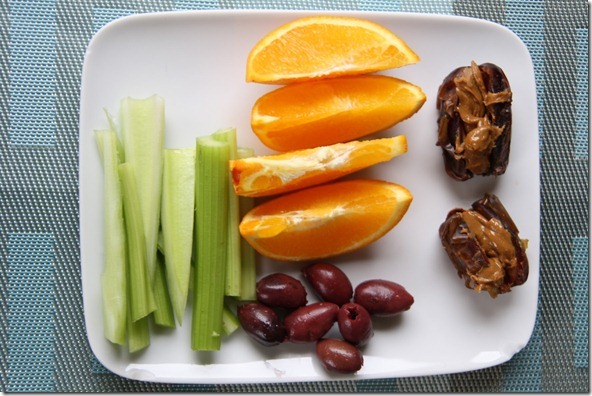 This snack platter was all sorts of awesomeness.  Half an orange for juice, celery sticks for crunch, olives for salt (so addicted to olives lately), and sunflower buttah-stuffed dates for sweet.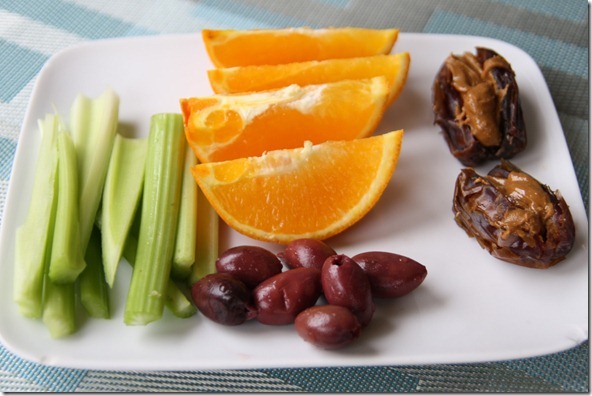 After book editing was over, our friend Isaac came over to discuss work.  We're going into business together on a fun side project and have to iron out all the details.  Hope I can tell you about it soon…. From our new mansions in the Bahamas (ha! dream big, right?).
I made the boys this simple dinner to munch on while we brainstormed: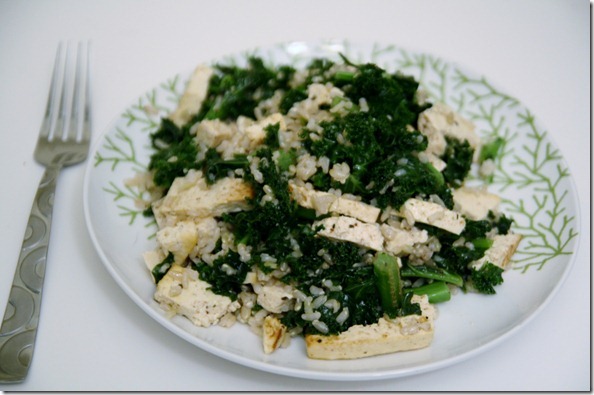 Looks kind of plain, but it was anything but!  I mixed in some Red Wine and Olive Oil Vinaigrette to brown rice, plain baked tofu, and steamed kale.  It tasted gourmet but was SO easy to make.
Salad dressings:  Not just for salads!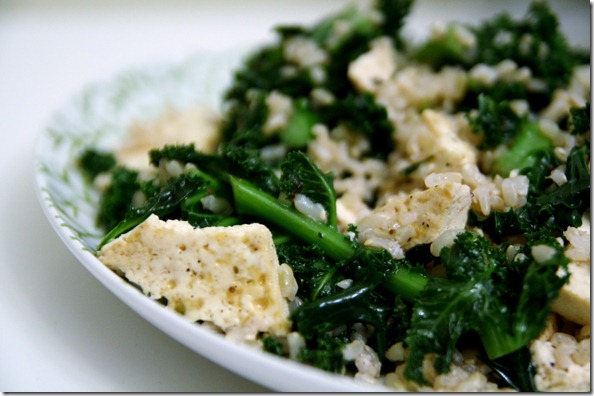 As far as activity goes, I took today as a rest day.  Yesterday, I went on a 3.0 mile walk and was floored – truly floored – by how hard and exhausting it was.  My legs were burning by the end.  I can't believe how quickly it seems like pregnancy is overtaking my land-based cardio fitness.

I'm still a shark in the pool, though! 
Sweet dreams, friends.