My friend Isaac g-chatted me to say, "Don't hang out outside for too long today.  There's an intense solar flare going on, according to NPR."  Of course that meant that I immediately walked outside and looked up at the sun.  I couldn't help it!
I'll admit. I had to Google 'solar flare' to figure out exactly what was going on. All I care about is that it sounds summery and warm (and the sun looked like it always does; unfortunately, it was not actually flaming in the sky*). 
A solar flare calls for ice cream.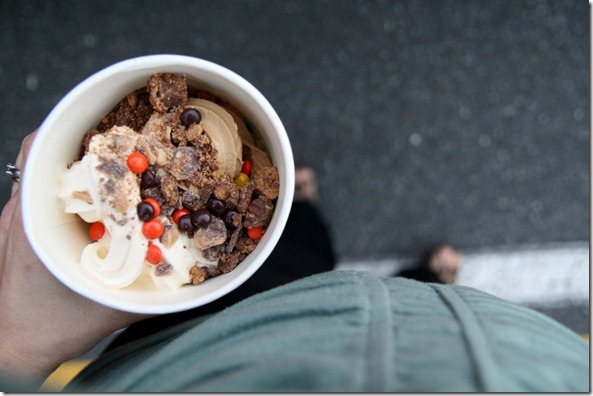 And ice cream makes the baby dance.
Here are (some) of my eats for the day:
A very delicious salad with hard-boiled eggs and brown rice crackers with cream cheese.  Crackers times a copious amount.
The aforementioned fro-yo.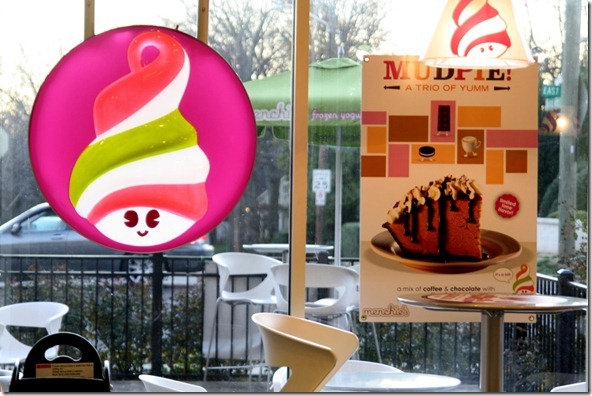 And a very easy dinner.  This was a lazy person's dinner.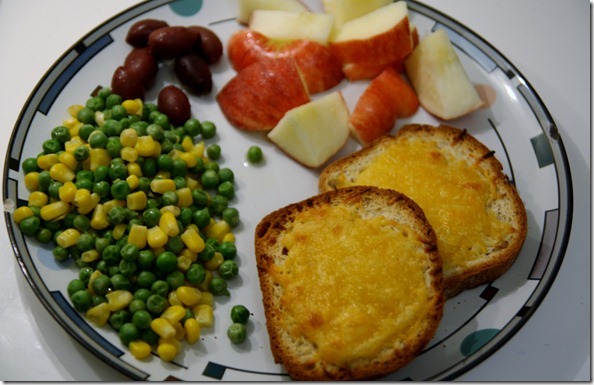 Best thing I ate all day?  The fro-yo, of course.  But those cream cheese crackers run a close second.
What's the tastiest thing you ate today?
*Please note that I did not actually think the sun was going to be flaming in the sky.  But that would've been pretty cool.  Minus any catastrophic environmental consequences.