First of all, sorry for all the technical difficulties this weekend.  However, now the blog is aliiiiive and well.  I hope so, at least.
I woke up this song stuck in my head.
So, of course, I had to make banana pancakes for breakfast!  This beauties are definitely worthy of a serenade.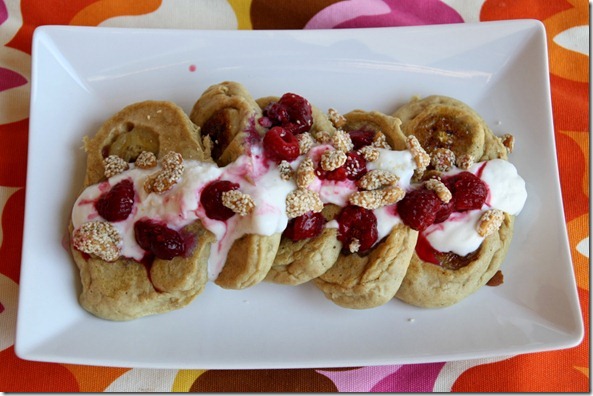 We had a nice Saturday.  The weather was gorgeous, so we went to a little outside bar with the dogs and got drinks (well, non-alcoholic drinks) and artichoke dip and enjoyed the sunshine.  Then, we had the bright idea to tackle IKEA on a Saturday afternoon to look at cribs – and had a total "OMGwhatthehellishappeningisthisreal?!" moment as we tried to pick one out.  After debating our selection for 30 minutes and Googling crib safety recommendations until we made ourselves sick with worry, we finally decided to just come back another day.  It was too much!
Instead of a crib, we ended up buying new knives (that sentence is an odd juxtaposition).  I bought our old knives at a dollar store when we were 21 and had just moved in together, and they needed to be replaced very, very badly.  Let me tell you – real knives are AMAZING.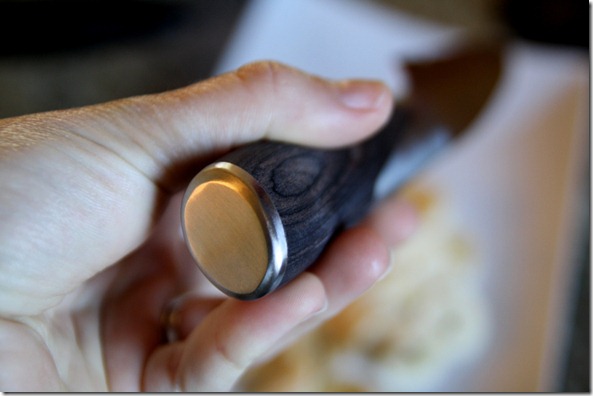 Sliced through those bananas like buttah!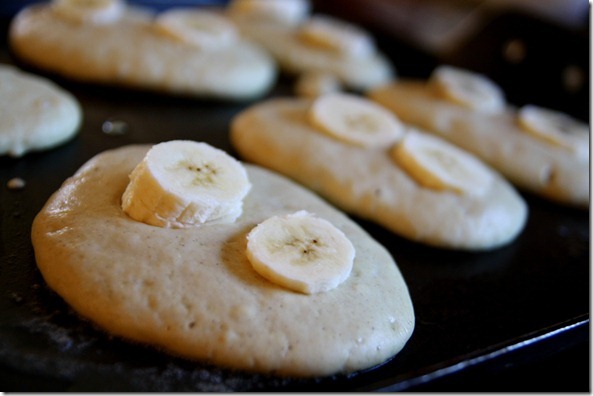 I used Bob's Red Mill Gluten-Free pancake mix and topped it with Greek yogurt, raspberries, and sesame-seed cashews.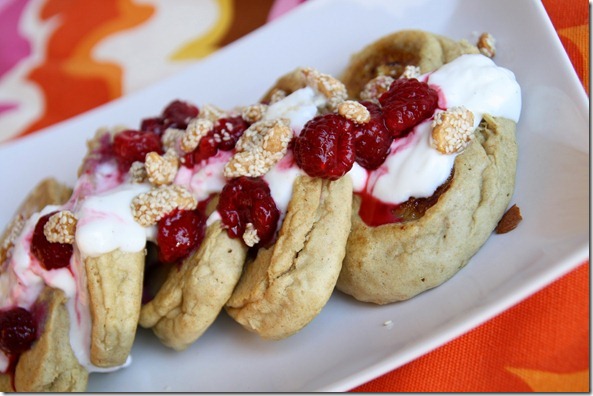 The perfect Sunday breakfast, if you ask me.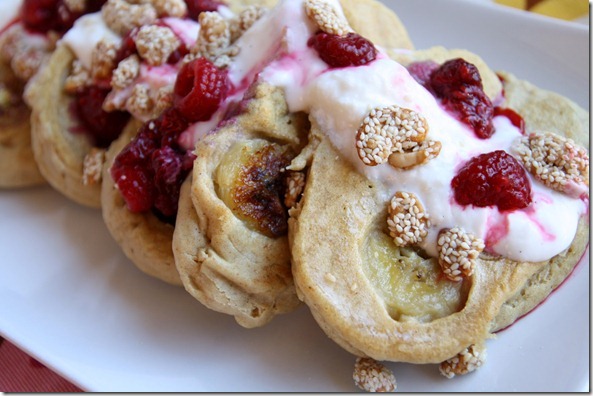 Have a WONDERFUL day!