It's so cold outside that some of us are forced to wear jackets indoors!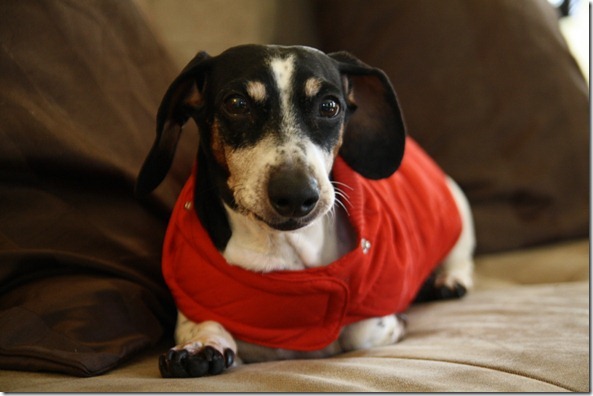 Others were lucky enough to be born in a nice, thick fur coat.
And still others resort to fleece jackets, slippers, hot tea, and a warm bowl of oats.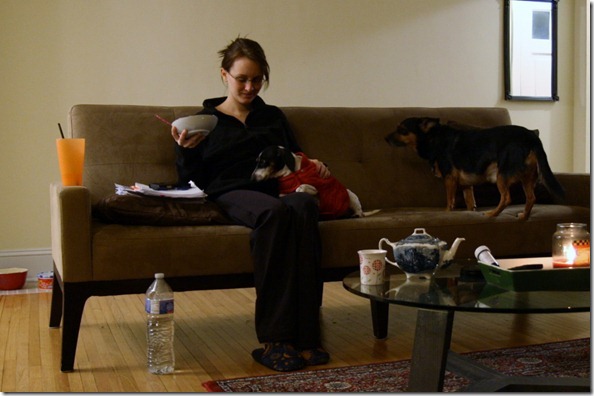 I was up and at 'em so early – well, for me – and instead of plopping down on the couch and zoning out to recorded television, I worked.  I set up a little station on the couch – water, teapot, oatmeal, book, pen, sticky notes, water, and puppies – and I got through nearly 100 pages of book editing before the Husband even got up.  It felt so nice to be productive!
Then, I ate a peanut butter sandwich, pulled on my swimsuit, and hit the pool.  When I arrived, I was a bit disappointed to realize a middle school swim meet was going on, but the pool staff had reserved a few lanes for passholders.  Wahoo!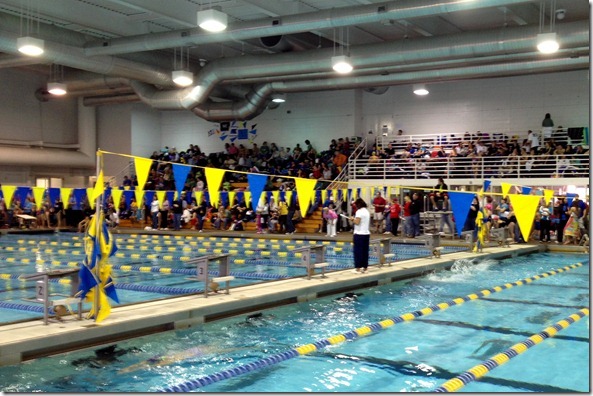 This meant, however, that I swam 1000 yards whilst surrounded by screaming parents and team mates.  Every time I'd bring my face out of the water, I'd heard, "YEAHHHHHH! SWIM SWIM FASTER!  GO GO GO!" Haha.  I felt like I was in the competition!   I overheard one girl yell to another, "Eat my bubbles!" and nearly choked on pool water.
Post-swim lunch: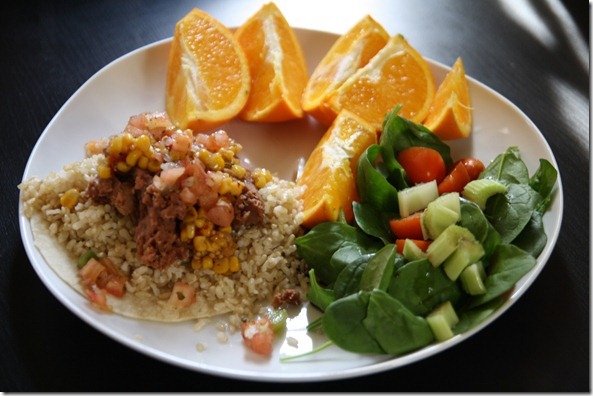 Still on a Mexican kick… I had a corn tortilla with brown rice, refried beans, and salsa, plus a salad and orange. 
Stay warm today!