I've written about this before, but I am one of those people who are perpetually running late.  It's mostly because I ALWAYS overschedule myself.  I seem to think it only takes me an hour to eat, run, shower, get dressed, and blog.   And it obviously takes more time than that!  When am I going to learn?!  Possible New Year's Resolution for 2012, because I'm sure having a child is going to make this issue a LOT worse!
Despite the fact that I'm now completed harried, I managed to squeeze in a workout.
So warm that I could wear SHORTS!  Very exciting, indeed.  I ran a (relatively) fast 5K, with only a few walking breaks. I'm getting pumped for my 5K race on Saturday… it feels nice to have a goal again.
Brekkie was consumed approximately 15 minutes before the run. Dairy + acidic fruit = not the best pre-run fuel.  Ooof.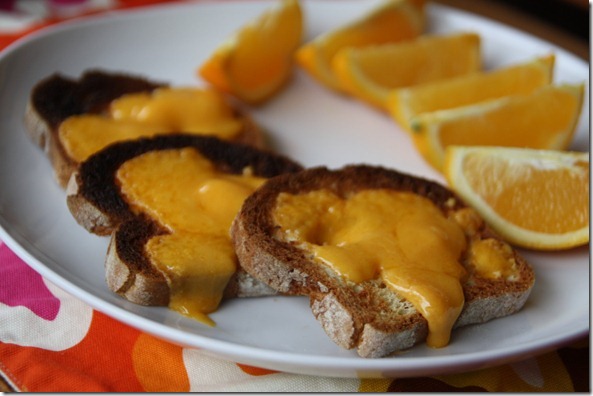 At least it was tasty going down.  Being burped back up… not so much.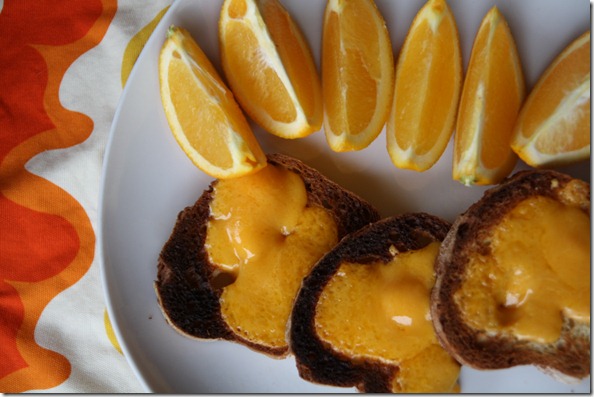 Thought of the Day:
"If you want to make good use of your time, you've got to know what's most important and then give it all you've got." – Lee Lacocca