It's raining, it's pouring…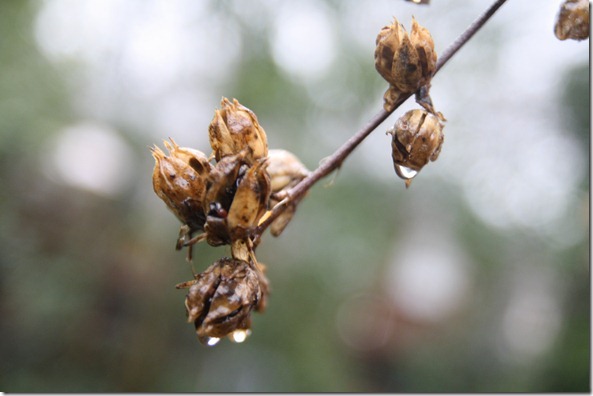 I'd rather be snoozing..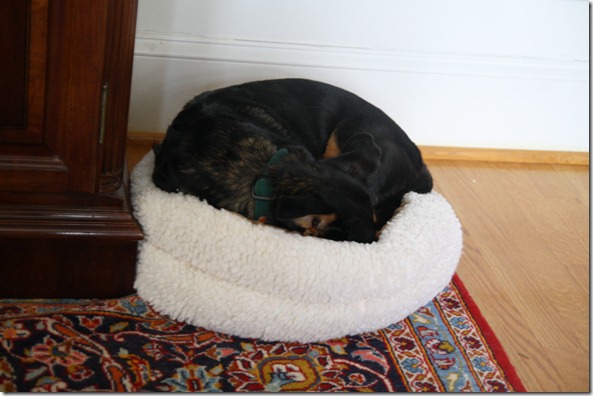 But instead, I'm woooorking.  Back to work I go. 
After spending two nights at my in-laws', coming home to my own bed was glorious.  And listening to the noise of a winter rainstorm right outside my window made me want to hunker down in the sheets.  But alas – I had to get up!  It's nothing that a delicious breakfast cannot cure.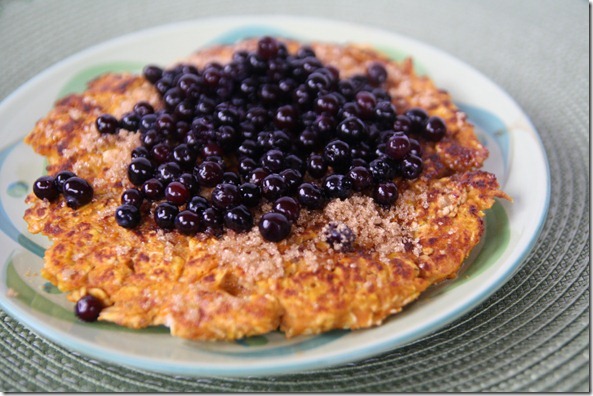 Mmmm.  Pumpkin Oatmeal Pancake.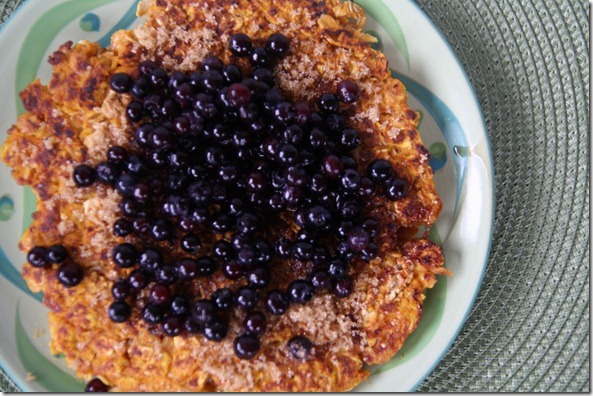 I used this recipe as a base, but subbed out the sweet potato for canned pumpkin.  Instead of maple syrup, I topped the pancake with brown sugar. 
Perfection.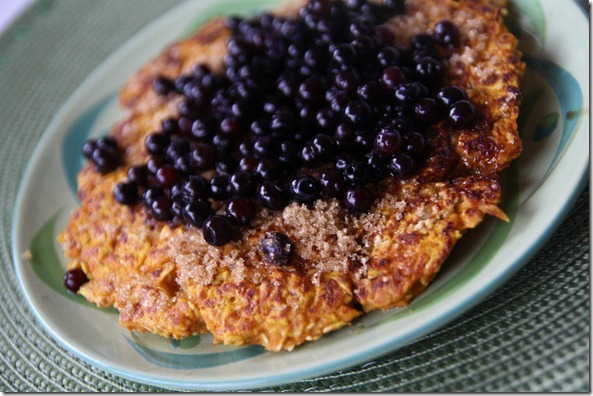 Choose to make it a WONDERFUL day!