Last night, Nicole, Isaac, the Hus, and I did something different – we went to the museum!  We were intrigued by the mummy exhibit at Discovery Place in Uptown Charlotte.

Fun facts about mummies:
Mummies have been found on every continent except Antarctica.

The Detmold Child mummy predates King Tut by more than 3,000 years.  Radiocarbon dating places the 8 – 10 month old mummy between 4504 BC 4457 BC.  It's from Peru (I saw this mummy; it was pretty neat).

Egyptian mummies' brains were removed but the heart was often left behind.  They believed the heart was the 'thinking' organ, and the brain simply cycled mucus out through your nose.

It took more than 2 months to prepare an Egyptian mummy.

Egyptians also mummified cats, dogs, birds, crocodiles, rams, and oxen.
We also went to an excellent wine bar.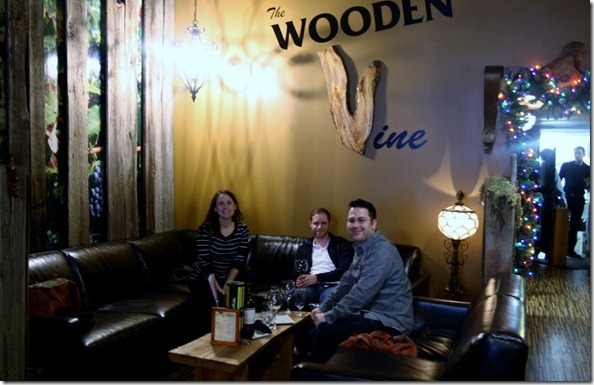 Since I can't booze, I will order and dominate the cheese platter.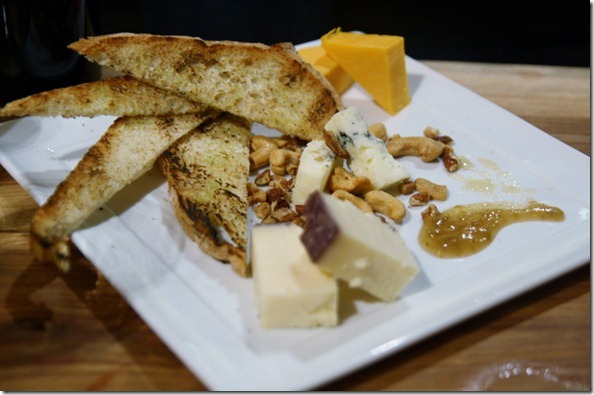 I kept croaking, "Mummmmmmy!!!" all evening in a creepy voice.
Enough about mummies.  How about breakfast?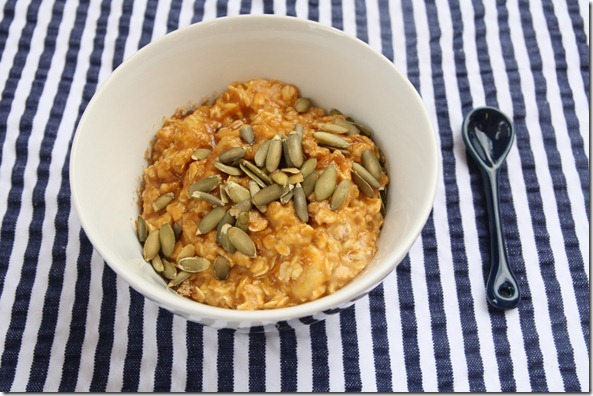 Just pumpkin oats:
1/2 cup oatmeal
1/2 cup soy milk
1/2 cup water
1/2 banana
Canned pumpkin
Pumpkin seeds
Brown sugar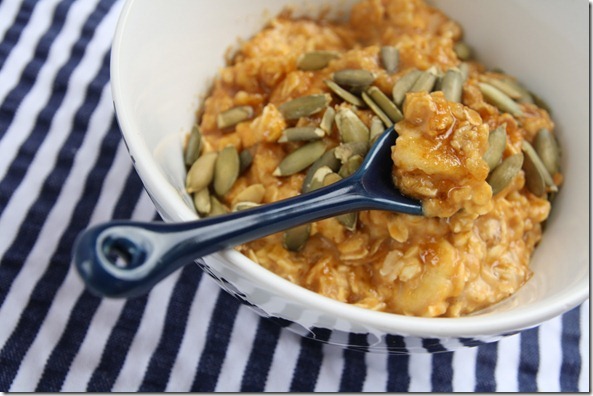 Mummy!  I mean… yummy.