The Husband comes from a condiment-loving family.  His mother's fridge is packed so tightly with jars of sauce, jams, and dips that you can barely fit a carton of eggs in.  Every time we go to the store together, he gravitates to the sauce aisle and says, "Think we need some sauces?"
On the other hand, I am not a huge fan of condiments and specialty sauces because they are expensive (and maybe my taste buds are just satisfied by less).  However, I love-love-LOVE this Korma simmer sauce.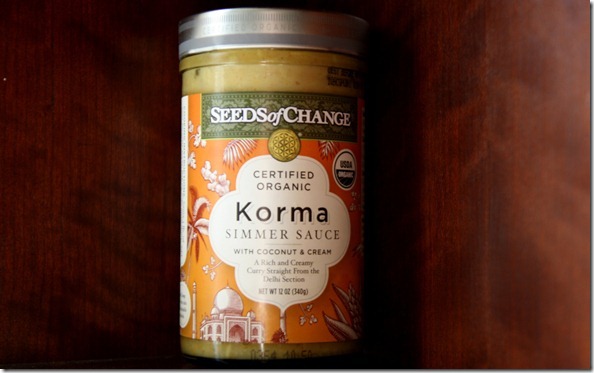 Vegetable Korma is my favorite thing to order at Indian restaurants, and while this sauce doesn't exactly recreate the flavors of an authentic Indian dinner out (its very mild), I love the instant oomph it gives to a dish.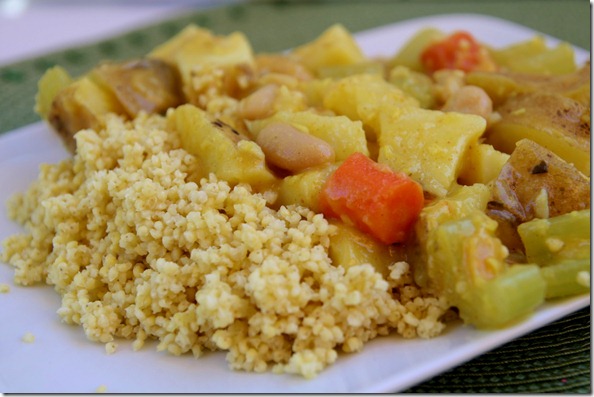 To make this very easy Vegetable Korma, I boiled chunks of yellow potatoes, celery, and carrots until tender, drained the veggies, and mixed in drained white kidney beans and Korma sauce.  I let everything simmer for another 10 minutes.  And tada!  A very tasty lunch.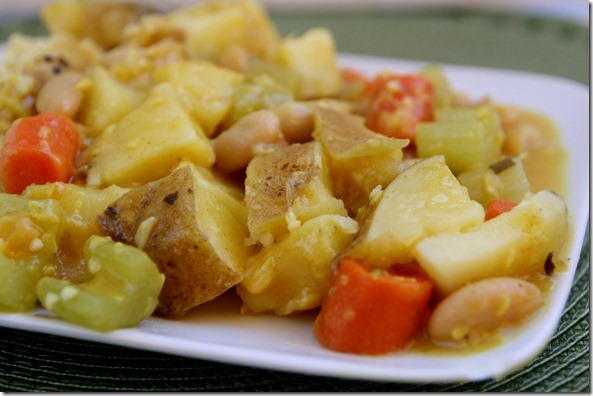 Sauces aren't so bad, after all. 
Side note:  We watched a REALLY great movie last night.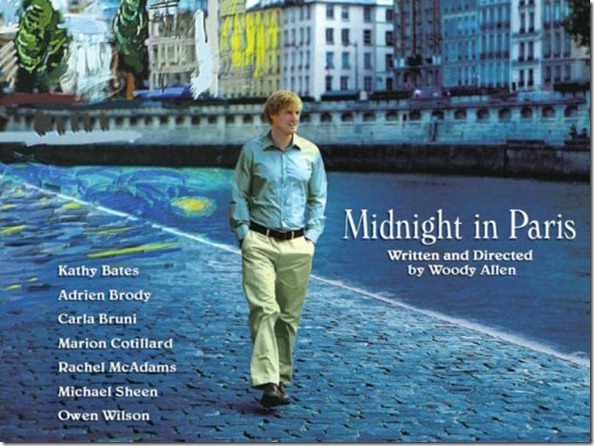 We select movies based purely on Rotten Tomato reviews.  Unless it's a raunchy comedy (which hardly never get favorable ratings anyway), we refuse to watch anything rated less than 70% fresh.  When we noticed that Midnight in Paris got a 93%, we HAD to rent it.  And it was great and very, very creative.   It's about the nostalgia we have for the past and the concept that the 'grass is always greener.'
Goals:  Finish up work, locate the cleaning fairies (they have been hiding from their dust bunny duties), and get some exercise on.