Christmas is a big deal to my in-laws.  Word is that my sister-in-law has created an epic menu that spans Christmas Eve, Christmas Day, and Boxing Day (it's on the 26th; it's a British thing).  The house is decorated, and the tree is trimmed.  I was told to bring nothing but my festive smile and our Secret Santa gifts, but we simply can't show up empty-handed.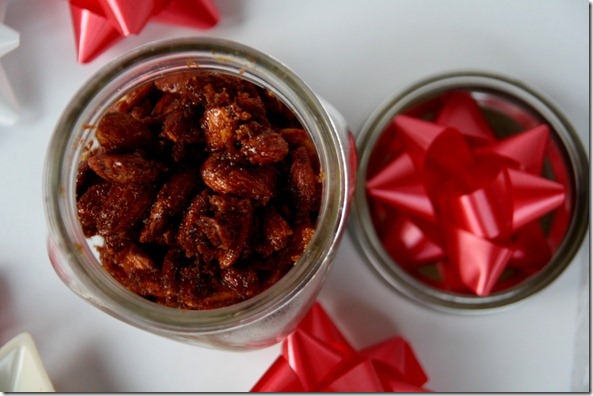 Here's a sweet little gift that you can create from ingredients you probably already have hiding in your pantry – Molasses Almonds.  If you don't have molasses, you could sub in maple syrup – I bet it would be tasty!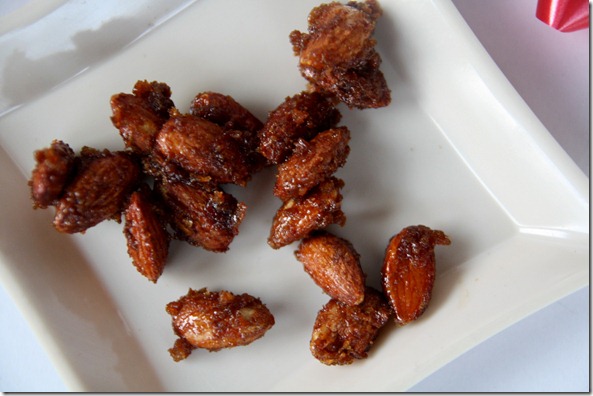 Molasses Almonds
Ingredients:
3 cups whole almonds (mine were roasted and salted)

2 egg whites

1/4 heaping cup brown sugar

1/4 heaping cup white sugar

2 tablespoons dark molasses

1/2 tablespoon cinnamon

1/2 teaspoon cloves

1/2 teaspoon ginger
Directions:
Preheat oven to 300 degrees.

Beat egg whites until frothy, then add in all reminding ingredients except almonds and mix well.

Mix in almonds, thoroughly coating the nuts.

Spread out on greased casserole dish and bake for 30 minutes, stirring once.

Remove and let fully cool.  Break apart and store in air-tight container.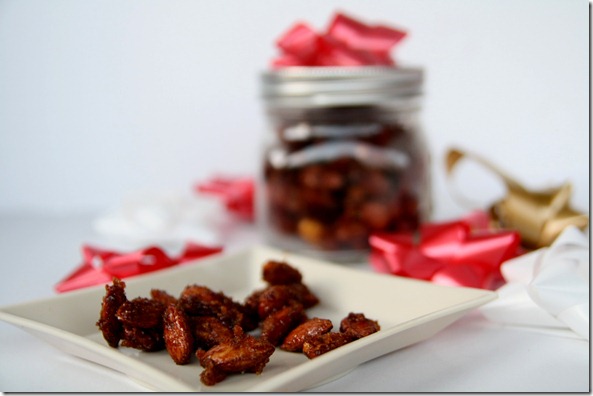 Off to pick up DadHTP from the airport; he flew in all the way from California.  Let the celebrations begin!