Today was a good day.  The family took a half day and closed the clinic early (we all work there – the Husband and I, plus my mother-, father-, and sister-in-law) to celebrate my mother-in-law's birthday.  She's super crafty and is a great painter, so we took her to Dish It Out, a pottery and painting studio.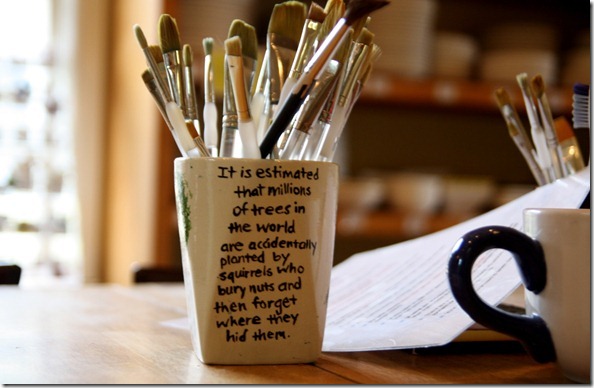 We each picked out unpainted ceramic piece and got to work.  I thought we'd all chatter the entire time, but we had to concentrate so hard on our painting that the table was peaceful and calm.  It was actually quite meditative!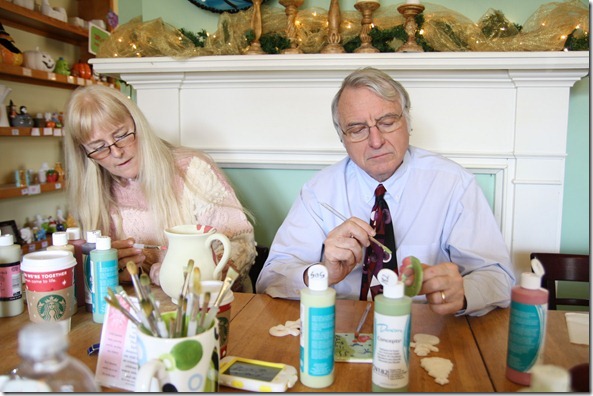 Rosalind made this amazing Christmas pitcher.  How impressive is this?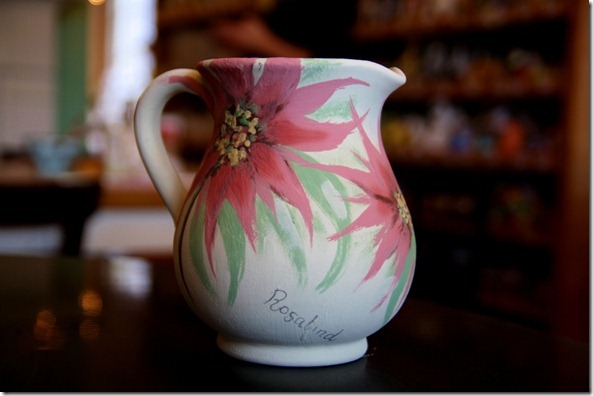 I made a piggy bank for the baby's nursery.  Tried to keep it gender neutral!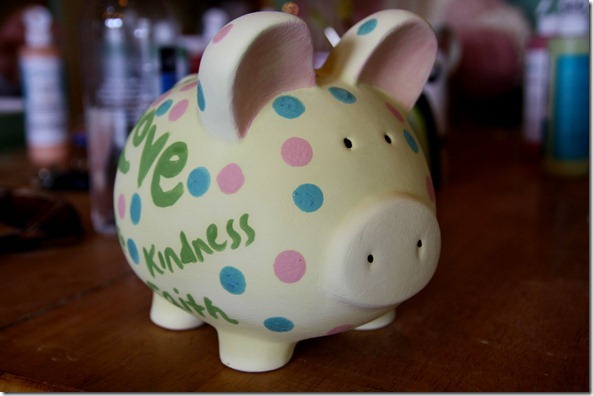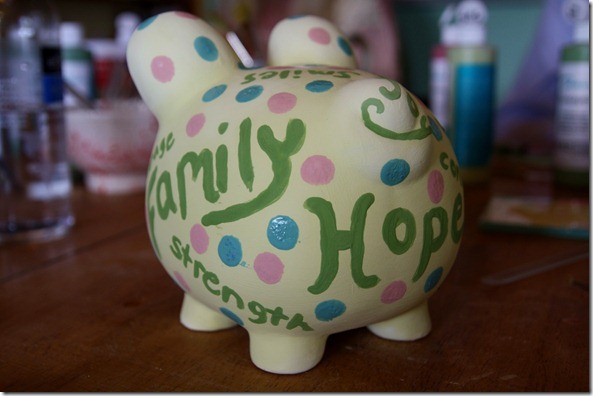 And Kristien made a University of Miami serving tray.  We're going to keep the remotes in it until tailgate season, and then we'll use it to serve chips and whatnot.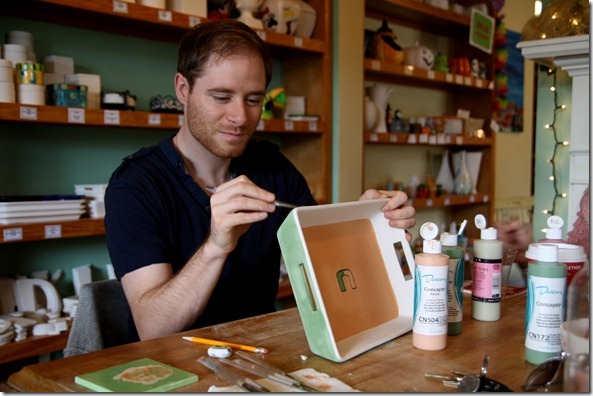 My father- and sister-in-law made a bunch of Christmas tree ornaments.
I would DEFINITELY recommend pottery painting for a birthday party or date night – it was so much more fun than I expected it to be, and it was challenging, too.  Plus, I love that we get to have keepsakes from the party (they have to glaze and fire the pieces in the kiln, and then we get to bring our creations home).
We also went to Petit Philippe, a local wine and chocolate shop.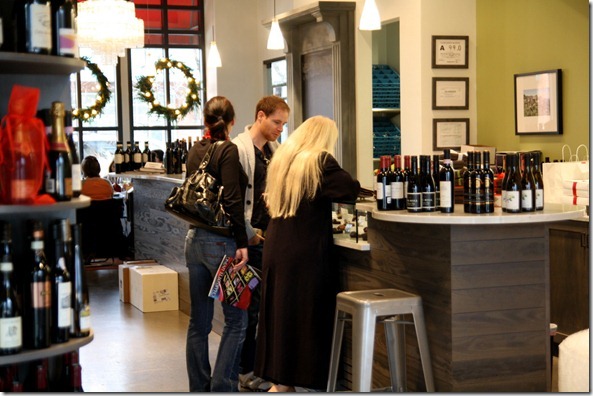 We selected many, many fine chocolates.  My favorite is the OMG chocolate – milk chocolate on the outside, caramel creaminess on the inside, all topped with sea salt.
All in all, I think Rosalind had a really nice birthday party.
Once the family went home, I went for a 3.0 mile run… in my new Enell sports bra!  I walked out in this sports bra and the Husband said, "Whoa.  That is an INTENSE bra."  Strap 'em in and load 'em up!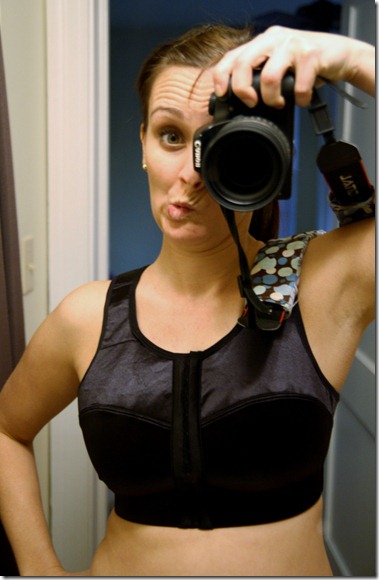 Enell sent me a bra to review after seeing my post on Sports Bras for the B.T.C,  Enell bras are known as amazingly supportive bras for larger-chested women, and I have to say – I was impressed.  I will definitely buy another Enell bra.  The full back kept the pressure off my shoulders, and because the bra comes up so high, all bounce is eliminated.  Also, although the design is a little… well, intense… I like how modest it is.  There is a time and place for cleavage, and for me, it's not during a run.  Enell gets two thumbs up!
And last, but not least, remember that too-dry casserole from last night?  A few readers suggested adding pasta sauce or tomatoes to spice it up; I slathered the leftovers in creamy tomato soup, and it was an AMAZING switch-up.  It basically created a new dish!
Thought of the Day:
"Cherish the small moments, because you may look back on them later and realize they were actually big moments."