Are you doing the Friday dance? I sure am.  So happy it's nearly the WEEKEND!  Hoorah!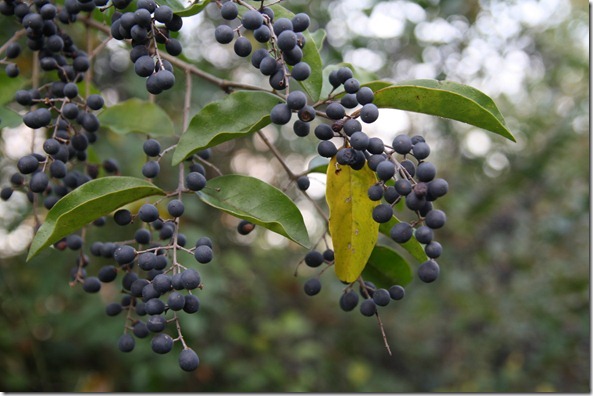 Because sleep is a hot commodity these days, I've started to sleep in as long as possible, which then leads to intense rushing around in the 45 minutes before I have to leave the house.  Case in point:  I stood outside (in the cold) in a towel and a winter coat to take my breakfast pictures (light is better outside), and then, while blowdrying my hair, I dunked my long strands into my smoothie.
Picture me behind the lens, with my towel slipping off for all the neighborhood to see my goodies.  Awesome.  I need a robe.  Or a brain.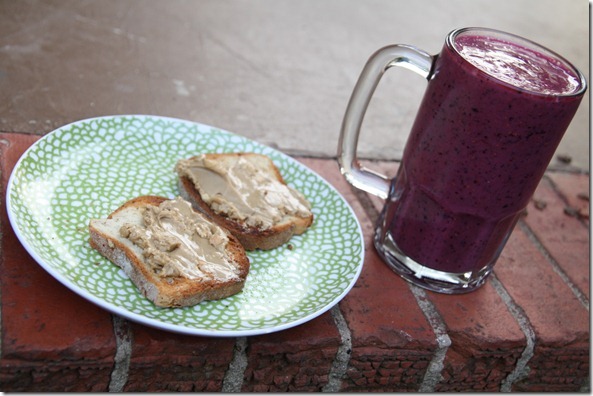 Just PB toast and a wonderful smoothie.  In the blender:
Pineapple juice
Orange juice
Soy milk
Coconut water
Frozen raspberries
Frozen blueberries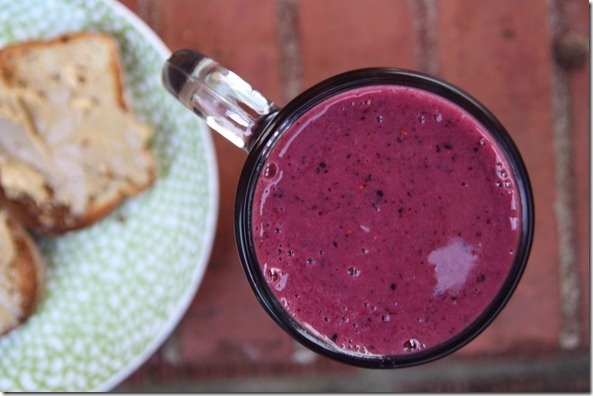 So, now I'm clothed and working.  Friday success.
PS – A little shout-out to Melissa at U of Michigan – good luck on your finals!