Whenever I have felt a bit blah this past week, I simply recall Saturday's wonderful 5K and a big smile crosses my face.  As I've written about before, I'll maintain a decent weekly workout schedule just because I like to sweat, but what keeps me on my toes is, without a doubt, RACING!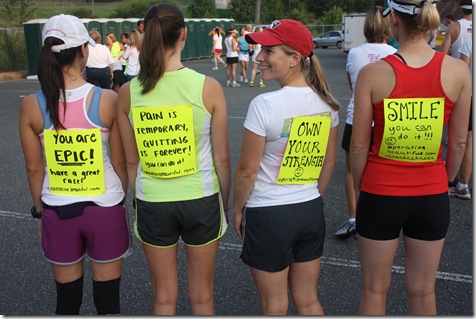 Obviously, I am not the fastest runner in the world.  I have zero delusions about my speed.  Racing isn't to beat other people – it's just about trying my hardest, given my current fitness level.  This time last year, my 'current' meant I could run 26.2 miles at a 10:00/average.  This year, it means striving to move my body three times a week, 30 minutes at a time.  This switch-up isn't just because of the pregnancy; I'm busier at work and just don't have the energy to dedicate hours to long workouts anymore.  It's a big change, but I don't feel like I'm 'failing' as a runner.
So often, I think runners/triathletes get trapped in this warped mindset of "If I'm not beating my personal records, I'm doing something wrong." I really believe that it's so important to remember that LIFE gets in the way of our fitness goals… and, in my book, that's okay.  Don't set yourself up to fail by demanding you maintain a busy workout schedule when you're putting in overtime at work, your mom is sick, and your roof is leaking.  Pull back.  Relax.  Do what you can and be PROUD of it.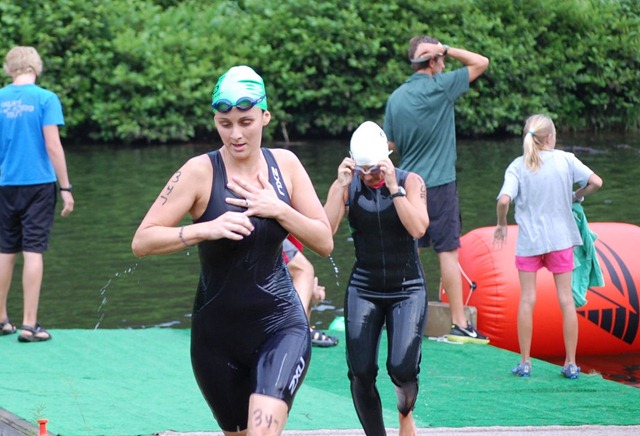 The feeling of striving towards a greater, bigger goal is awesome.  If you always wanted to run a marathon or do a triathlon, and everyone in your life laughs at your goal and thinks you can't do it – well, DO IT and PROVE IT.  Just find a way – or a time – to make it fit into your life. 
So, I guess the point of this post is that I hope, in one way or another, you can make a healthy choice today – no matter how big or how small – and celebrate your success for what it is… right now.  All we've got is today.  If your healthy choice is running 10 miles, awesome.  If it's journaling your feelings because you're injured and pissed, that counts, too.  And if it's doing a few push-ups during a commercial break, you rock.  Today, I hope we can all find a way to celebrate your ability to choose to be healthy. 
And, on that note, how about you run, run/walk, or a walk a 5K, too?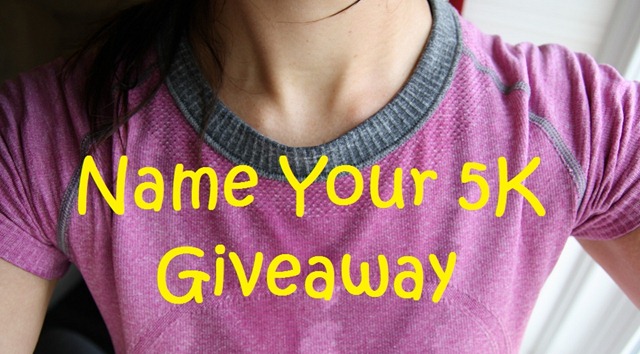 The winner of the Name Your 5K Giveaway will receive one free entry to ANY 5K race of their choice.  Fun, right?  All you have to do to enter is comment with your healthy choice of the day!  I'll pick a winner on Monday.