A fellow blogger suggested chronicling Christmas as a 'day in the life' post, which I thought was a fun idea.  So here's how I spent Christmas 2011, hour by hour.
10:35 AM – Following a not-so-restful night in my in-laws' guest room, I finally actually open my eyes and consider waking up.  Listening to the house, I can tell that most of my family is still asleep, although the Husband is missing in action.  I check and answer emails and blog comments on my iPhone for a while.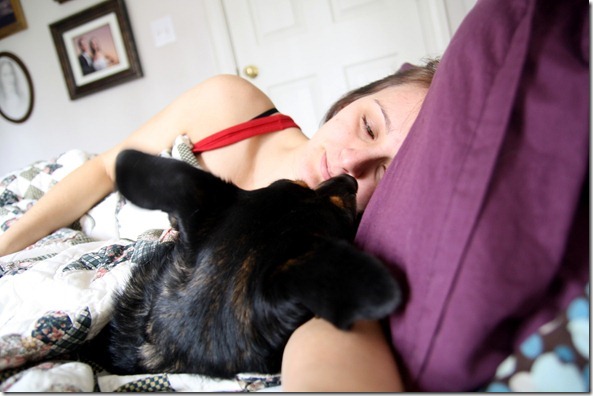 11:00 AM – After a workout, the Husband returns to the guest room, and we exchange gifts.  He gave me a poem, and I gave him a love letter.  Our anniversary is January 3 so we tend to save the big gifts for that holiday.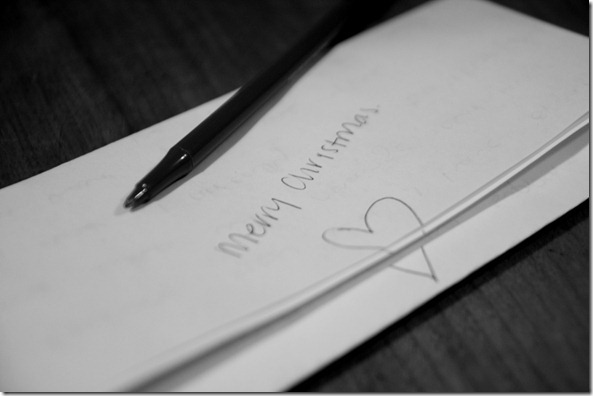 11:15 AM –  We wander downstairs to discover that my sister-in-law Sophie and mother-in-law Rosalind are prepping breakfast.  Sophie has an actual spreadsheet that details the items for every meal this weekend.  I check the list and discover we're having hashbrowns, so I begin to cut potatoes while drinking an orange juice.  No presents have yet been unwrapped.
11:25 AM – The potatoes go into a skillet and there's nothing else for me to do, so the Hus and I take the dogs for a walk.  We talk about how this is our last Christmas as a family of two!  Also, probably the last Christmas for ten years that we'll get to sleep in.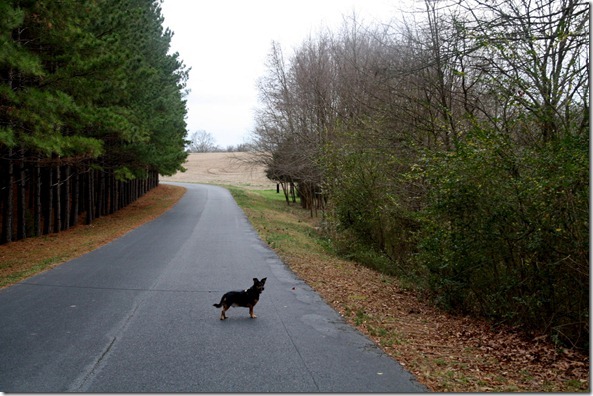 11:45 AM – We return and the kitchen is still a madhouse.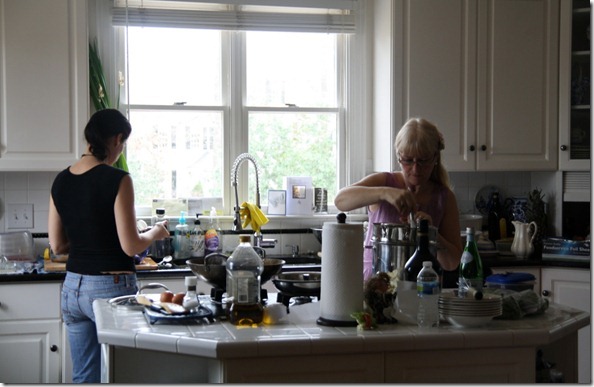 11:50 AM – I ask how long it's going to take for breakfast and am told we've got another 30 minutes.  I'm starting to get faint from hunger so I have a snack – Greek yogurt and a banana.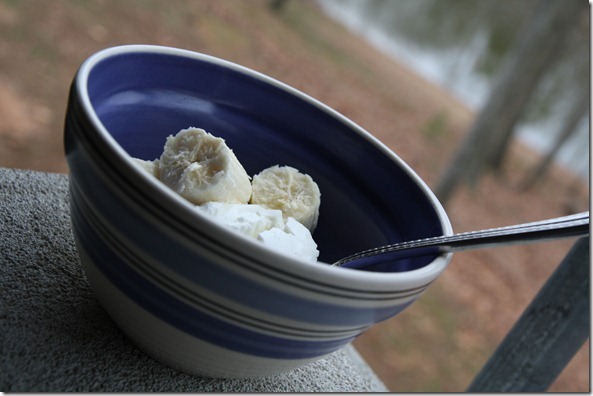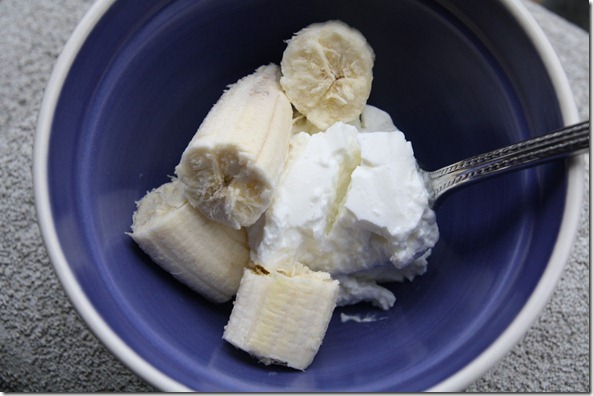 12:00 PM – I check with the chefs and there's still nothing I can do to help, so I take a shower and get dressed.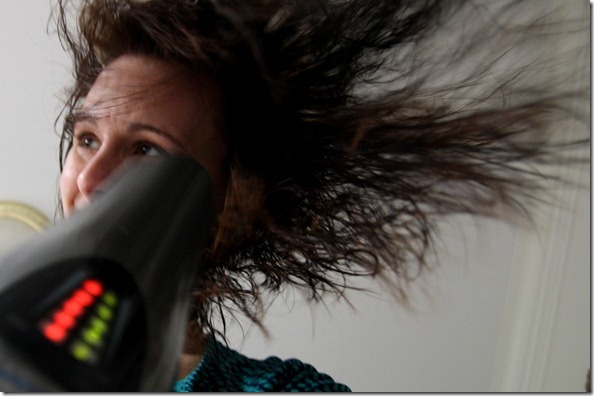 12:30 PM – Yipppeee!  Breakfast time.  Guess this is more like lunch now.  Sophie and Rosalind made scrambled eggs, homemade Hollandaise sauce, spinach, mushrooms, and hashbrowns.  Worth the wait.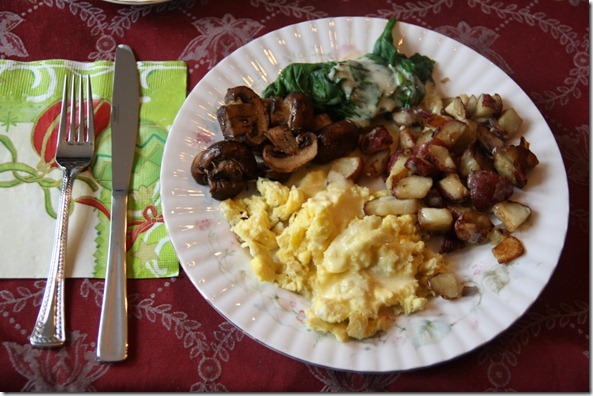 1:30 PM – We decide to open presents.  We do a Secret Santa exchange every year to help reduce the financial burden of the holidays.  I bought a gift for my father-in-law and received a gift from my mother-in-law.   Even the doggies get presents!
2:30 PM – My brother-in-law and his girlfriend arrive. Yay!  They drove up from Florida.  We all go for a walk together.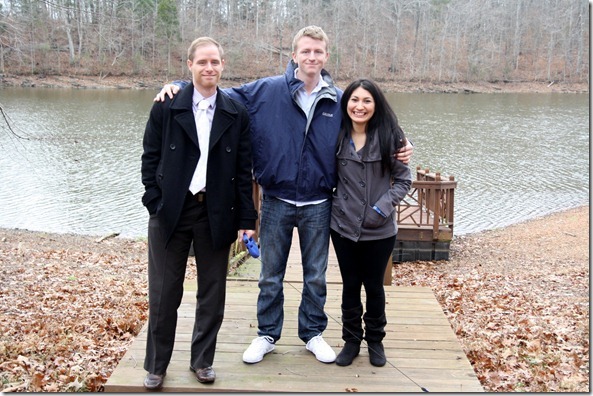 The dogs come, too.  Between all the relatives, there are five dogs and three cats in the house.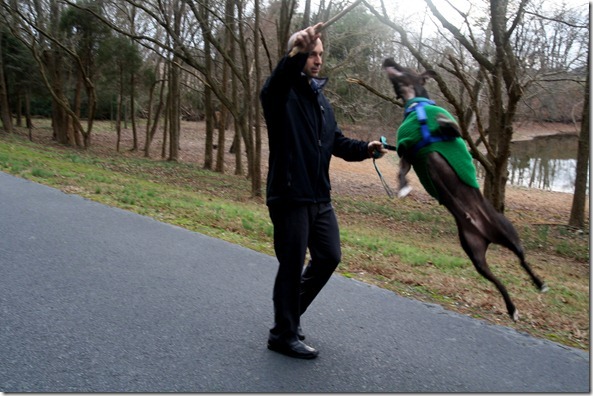 4:00 PM – I heat up leftovers for my brother-in-law's girlfriend and myself.  No one else seems hungry except for us!  On the menu:  veggie bake and salad.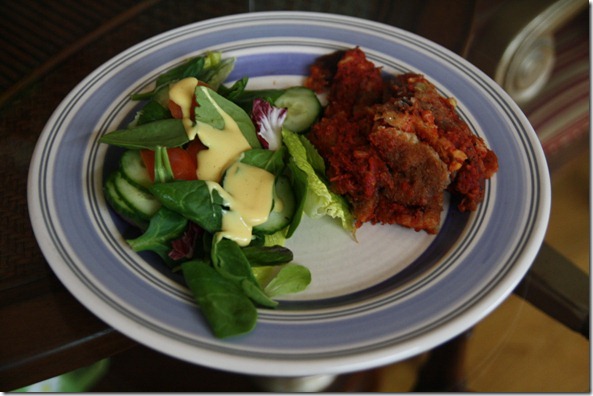 4:30 PM – I decide to take a nap.  It is glorious.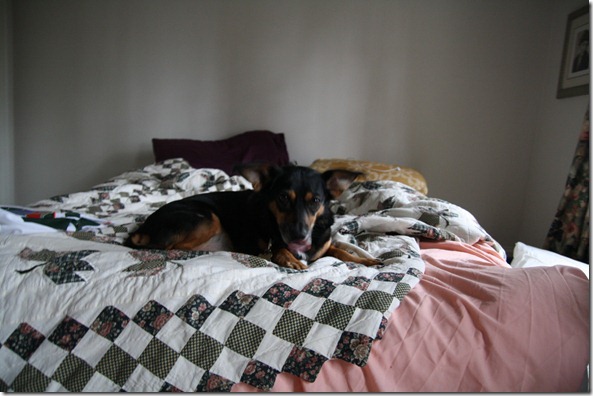 5:30 PM – The Husband wakes me up to say that the starter is being served for Christmas dinner.  It is a lovely carrot, lemongrass, and ginger soup.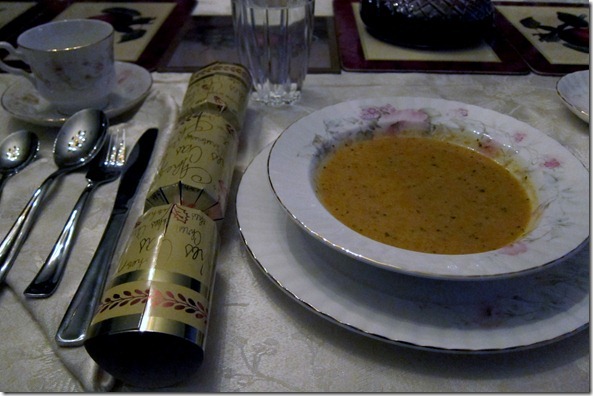 5:40 PM – While eating dinner, we begin to play a Murder Mystery Game.  Everyone has a part and a script.  No one knows who the killer is and we must act out our roles to discover who the culprit is.  I play a guy named Ralph Rottinggrape.  The Husband plays a German businessman and does a horribly awesome and over-the-top accent.  Everyone is laughing through dinner.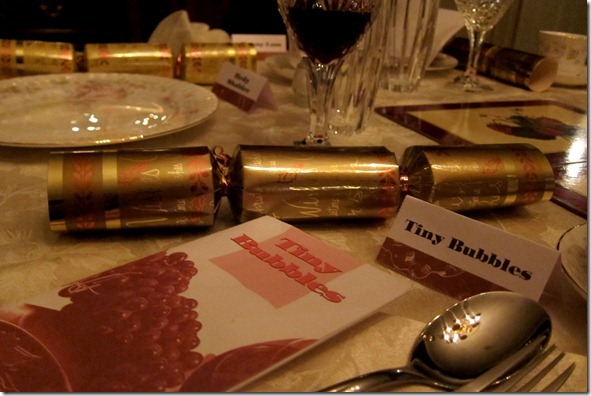 6:40 PM – I help bring out dinner.  Sophie has prepared a huge spread similar to Thanksgiving.  I have seconds of everything, especially the roasted potatoes.  We continue to act out our roles in the Murder Mystery and then take a break to discuss possible baby names if our baby is a boy (we have a girl's name already).  We also do Christmas Crackers again, put on our paper crowns, and read the jokes aloud to everyone else.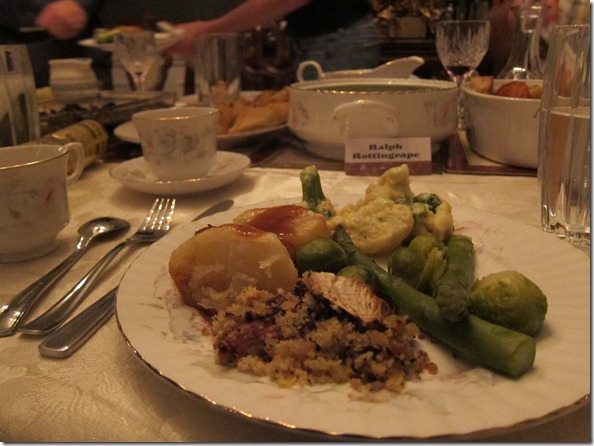 7:30 PM – I clear the table and help start the dishes.  I pour dirty dish water all down the front of my shirt (whyyyyy).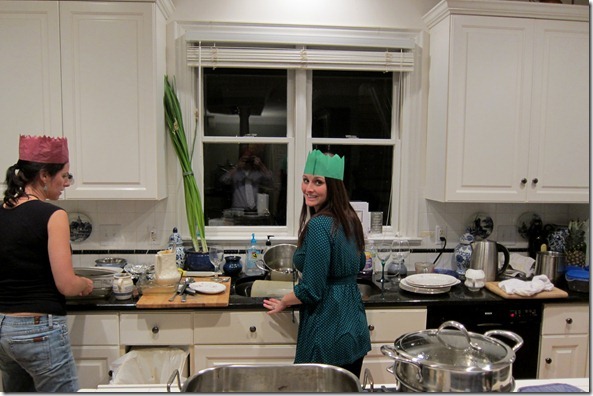 8:15 PM – We go into the living room to finish the Murder Mystery Game.  I was NOT the murderer, although I was an unwitting accomplice…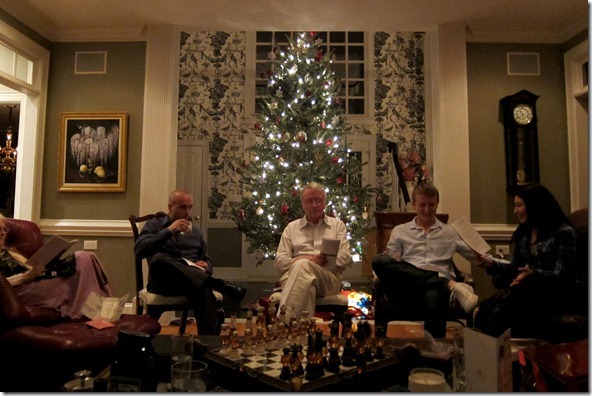 Meanwhile, I eat my weight in After Eight chocolates.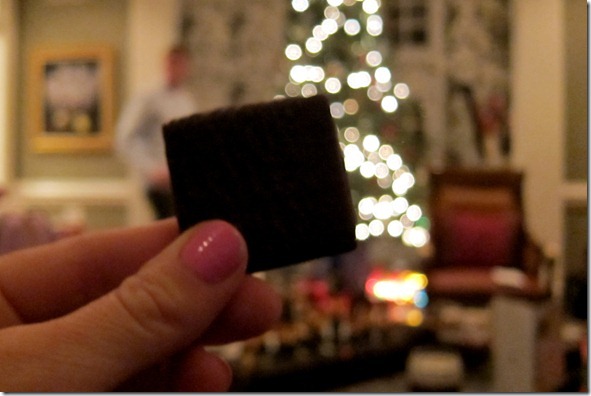 And now… it is 9:30 PM on Christmas, and the family is winding down.  Some people are in bed, others are playing drinking games.  There's pie warming in the oven, though, and that's my next stop – DESSERT!
What did you do on Christmas 2011?