Good afternoon!
How goes it?  Feeling awake and productive?  Snoozing at your desk?  It's a little of both over here.
I'm working under three awesome deadlines (awesomely pressing) for three separate writing projects.  It's kind of fun but crazy, too.  I actually am not the type of person who thrives under deadlines – I would rather just get it done ASAP – but 'tis the life of writer!
We spent the morning at the clinic, so breakfast was dash-dash-dash.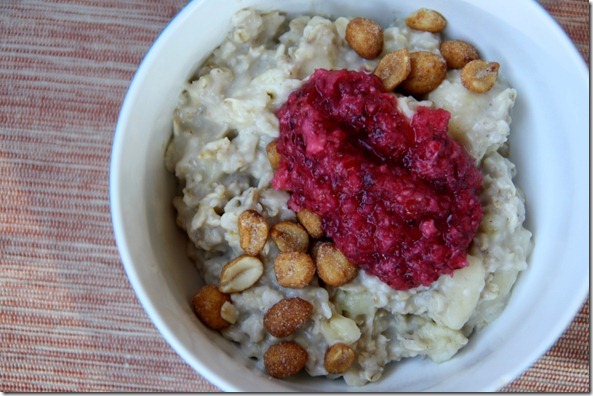 In the mix:
1/2 cup oatmeal
1/2 cup water
1/2 cup almond milk
1 banana
Toppings:  Honey roasted peanuts and cranberry relish
Lunch: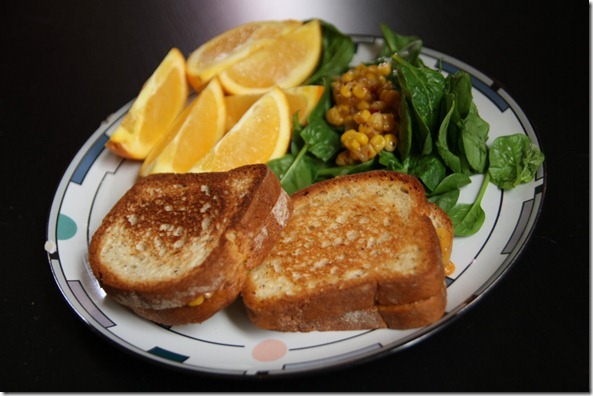 Two grilled cheese sandwiches (in case anyone is wondering why I keep eating two at a time, Udi's bread is kind of small and I'm far too hungry these days for just one!), with a spinach salad topped with corn salsa and an orange.  It was yummy.  Eaten while watching Wife Swap on our lunch break; that positively ridiculous show is our new guilty pleasure.
Hi ho, it's back to work I go!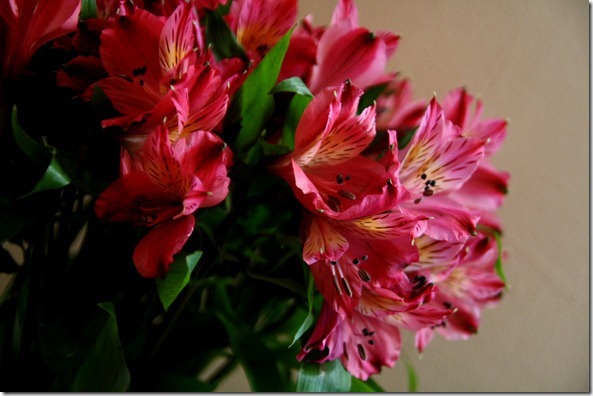 Thought of the Day:
"People often say that this or that person has not yet found himself.  But the self is not something one finds, it is something one creates."  ~ Thomas Szasz