I am having a very good day, but it's also one of those days that I spend all my time putting out fires and playing catch-up, leaving my real work behind.  Also – I got sucked into the vortex of Internet surfing (see below).  Whoops.  But it's only 2:00!  Still time to get stuff done, right?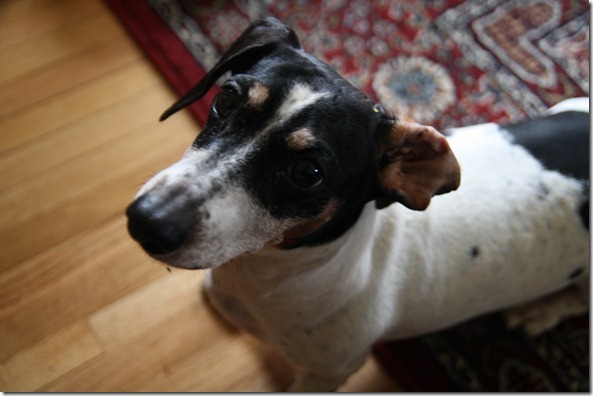 At least I remembered to walk the pooch.
Lunch was simple and fast.  Grilled cheesies with an apple.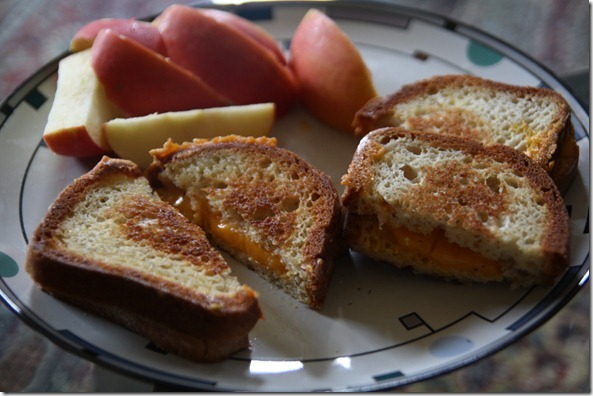 Okay – so remember when I said I wasted a bunch of time Internet surfing earlier?  Well, fret not because I saved all the best articles for you to read (and waste time on), too!  Here they are:
Are We There Yet?  When Families Fly:  As someone who travels frequently for work and plans to bring her baby on some work trips (more on that another time), this article terrified me!  I thought flying with a bike was bad…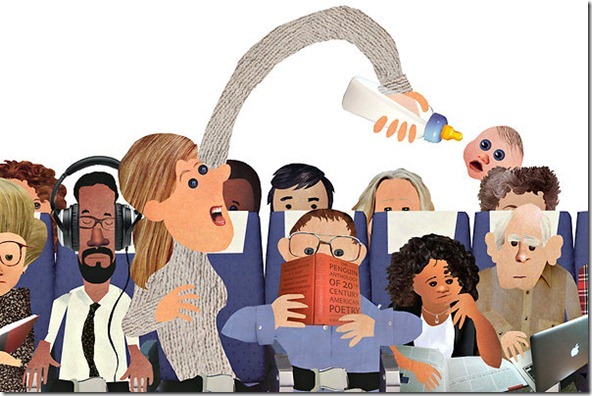 How to Pick and Stick to Career Goals:  As someone who has never picked and stuck with a career goal for long, I found this to be a pretty enlightening read.
Dwindling Power of the College Degree:  Depressing, to say the least.  As a side note, I think our country's economic problems could be greatly assisted by wiping out or drastically reducing student loan debt (I know, I know – unrealistic, but it would be SWEET).  A girl can dream.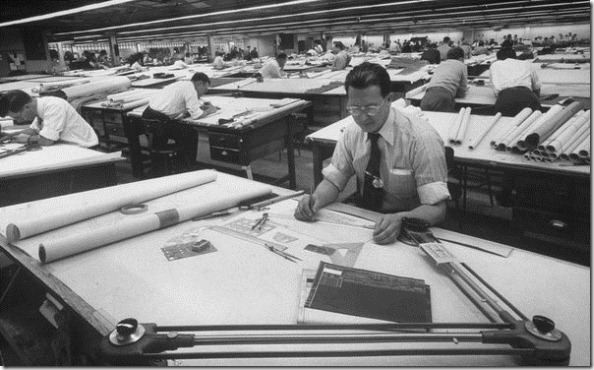 An Introvert's Guide to Networking:  Really, really great tips.  While I'm not an introvert, I do tend to get nervous in groups (who doesn't, really?).  I liked the 'Be That Person' tips.
Closing the Girl Gap in Science:  Not a science girl, but I always try to encourage the Girls on the Run girls who actually express an interest in science and math to pursue their passions.  We need to close that gap!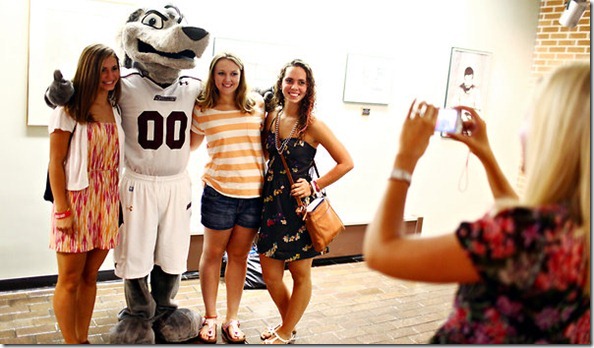 Pursuing Self-Improvement, at the Risk of Self-Acceptance:  Just a well-written and thought-provoking piece.
Should We All Go Gluten-Free?  Now, THIS was a good read.  Very startling to read about the increase in gluten sensitivities in the US.  Also interesting to hear how big businesses are capitalizing on the movement.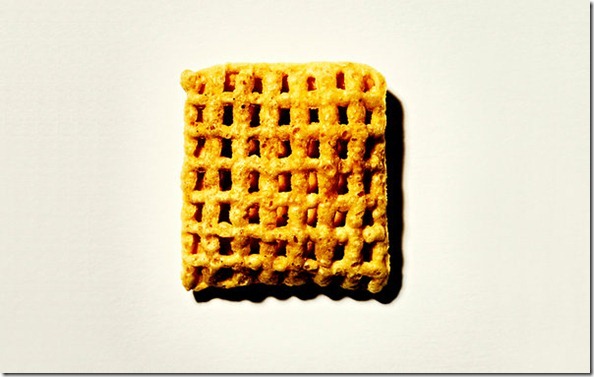 Did you read any of these articles?  What do you think about the topics?