Promises, promises.
Apparently when I promised 'come hell or high water,' I did not mean actual water.  Because by the time we got off work, it was absolutely pouring.  Chilly and raining.  And my grand plan had been to leave work and run home, so I didn't have the appropriate gear.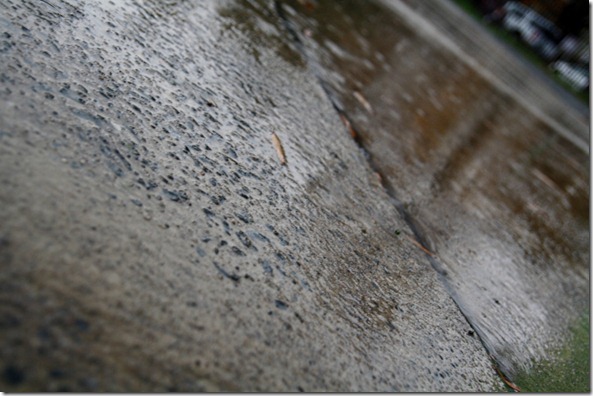 I actually enjoy running in the rain, but the Husband ominously warned, "What if you slip and hurt the baby…."  I don't even know if that's possible to do before having a legit baby bump (anyone know?), but it scared me into staying on my (dry, warm) couch.  Although, admittingly, scaring me into couch time isn't very hard these days.
Snackaro: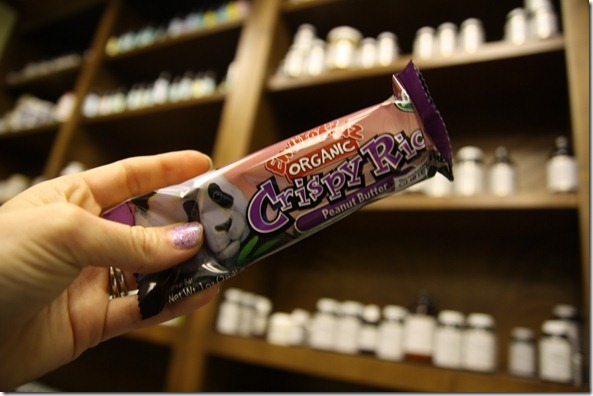 'Twas gross.
Dinner: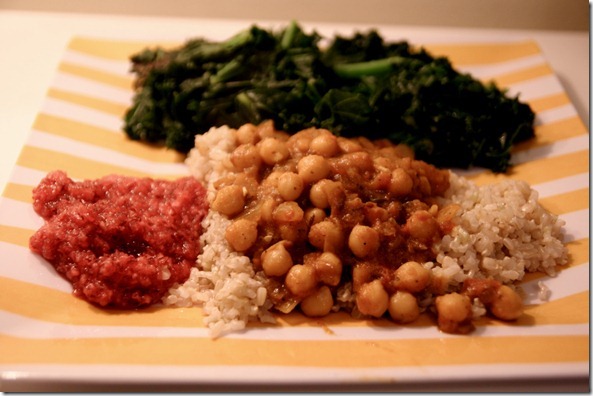 Have you tried Trader Joe's Chana Masala?  Really, really delicious.  Especially on top of brown rice and with a side of steamed kale.  Oh, and some leftover cranberry relish – just a palate cleanser.
And last, but certainly not least…. DESSERT!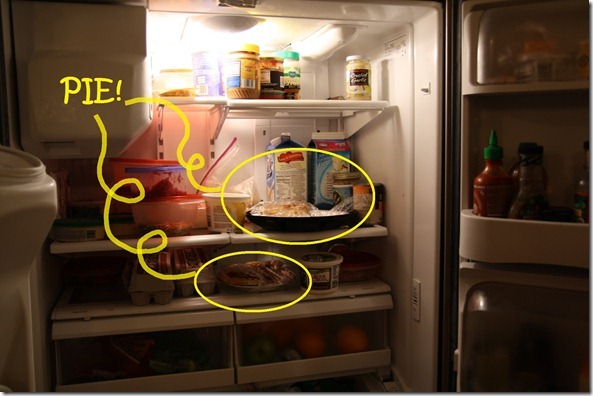 Someone has to finish the Thanksgiving pies.  They cannot go to waste!  The Husband and I made a valiant effort to eat away the fillings of the pumpkin and pecan pie while watching Gossip Girl.  Yes, my Husband loves Gossip Girl.  And he's not ashamed. 
Today was a pretty good day, but if I can squeeze in a run tomorrow – it will be even better!  Here's to having a bright outlook.