Confession:  Last week was a really crap week.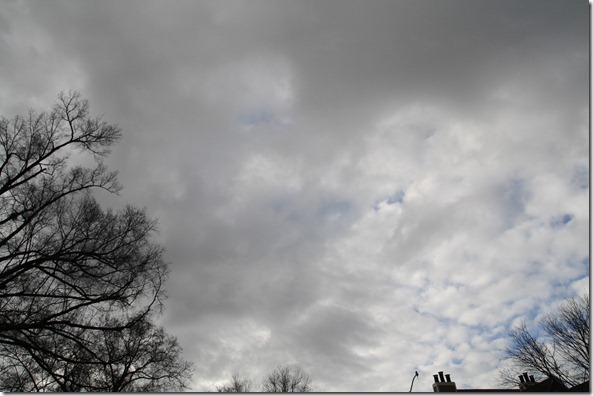 I'm pretty good at reframing crap situations in positive lights, but last week was just one small headache and trouble after another.  Nothing that was truly a big deal in the grand scheme of things – I just went to bed feeling defeated and unhappy every single night for 7 straight days.
This morning, I woke up thinking, "ENOUGH!"  I am going to have an awesome week.  Even if nothing particularly awesome happens.  Because it's awesome just to be alive.  Even if you accidentally overdraft your bank account, you feel like everyone hates you, the dog poops on your nice rug, you permanently delete an important work file, and your hormones are running wild.  That stuff is nothing.  Not worth being so unhappy about.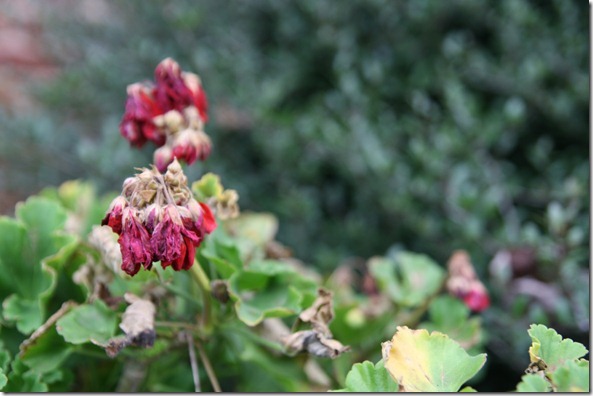 I started by putting on real people work clothes.  All the other work-from-homers can attest that sitting in your PJs all day long does nothing for your mood!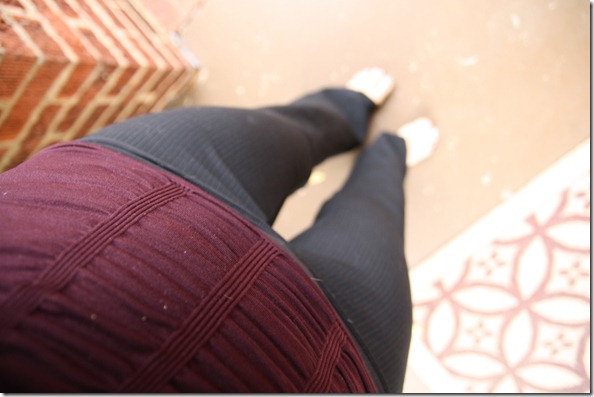 And then I de-dog furred myself.
Breakfast was something to smile about, too.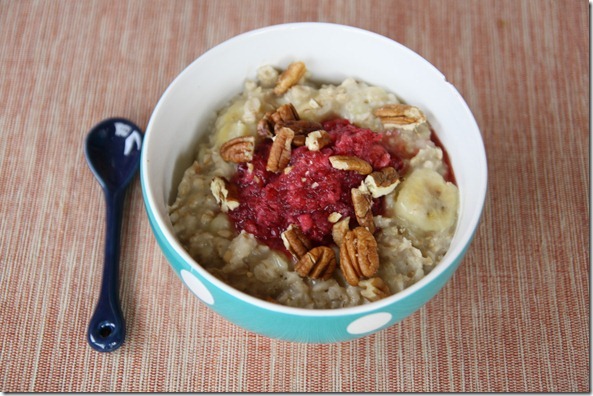 Remember that cranberry relish I mentioned last night?  It's pretty tasty, especially on oatmeal!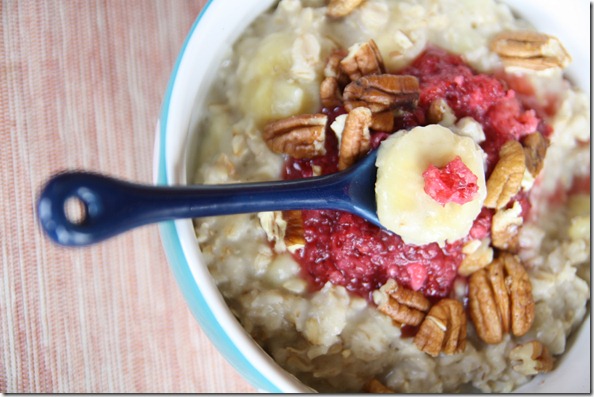 In the mix:
1/2 cup oats
1/2 cup water
1/2 cup almond  milk
1 banana
Toppings: Cranberry relish and pecans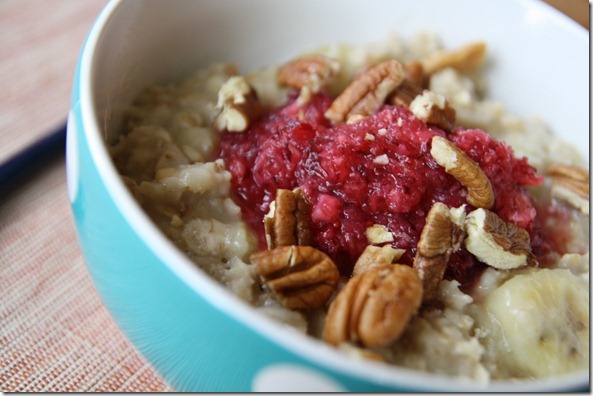 To make the cranberry relish, I put 2 cups of fresh cranberries, 1 whole orange (peeled), 2 tablespoons orange juice, and 1/3 cup sugar in the food processor and let it whirl.  Yum.  Next time, I would increase the cranberries by 1 cup.
A pup is begging to be walked – gotta go.  I hope you have a WONDERFUL Monday.