By popular request, this week I am featuring a shelter dog AND a shelter cat!  I'll admit – I'm more of a dog person than a cat person.  So I guess I was naturally leaning towards doggies for the first two weeks.  But that isn't fair – cats are great, too, and need our help just as badly.   All of these cuties are located in Pittsburgh.  Please consider opening your heart to one of Alamo's beautiful puppies or Mercury the kitty. 
This Thanksgiving, give one of these precious animals the best gift of all:  a forever home.
As a side note, Amy from Seeking Amy is running the Pittsburgh Half Marathon as part of the relay team that is raising money for the Western PA Humane Society, where she worked for over a year and a half.  Amy says, "There are so many pets being surrendered every day, and here isn't enough money to take care of them all. Last year, I raced for the shelter – and raised $600.   Our goal this year is to collectively raise $2500, but I would love to shatter that goal!"  If you can't adopt but live in the area, please consider donating just $10 (enough to care for an animal for a day) to Amy's fundraiser.
First up:  Meet Alamo's little puppies.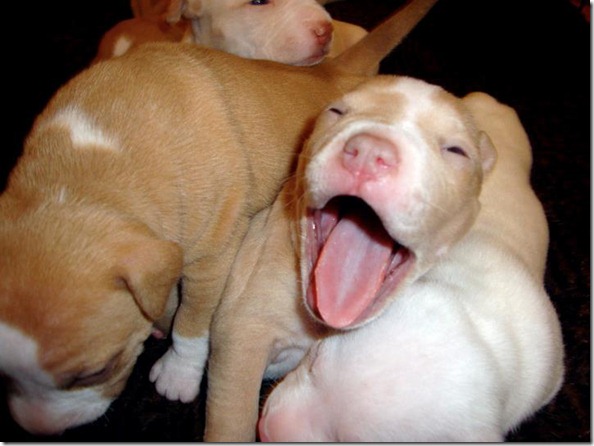 Alamo is a pit bull terrier who was rescued just hours before she was to be put down in a New York City shelter.  Pulled from death row at the last moment, she was saved by a wonderful woman in the Pittsburgh area, who opened her heart and home for Alamo.  A series of pick-ups and drops-off from New York to Pittsburgh were coordinated and then Alamo arrived safe on a Saturday. Monday morning, Alamo's new foster mom woke up to a crate full of puppies!  Alamo gave birth to seven puppies total, six girls and one boy.  Alamo has a forever home waiting for her once her pups are ready to leave the nest, but her litter is in need of forever homes. Puppies will be able to leave Alamo in about 4 weeks – just in time for the holidays (obviously, pets shouldn't be given as gifts, but if you're looking for a pet, I think it would be fun to bring home a puppy during the holiday season)! Please contact give2liverescue@gmail.com for additional information.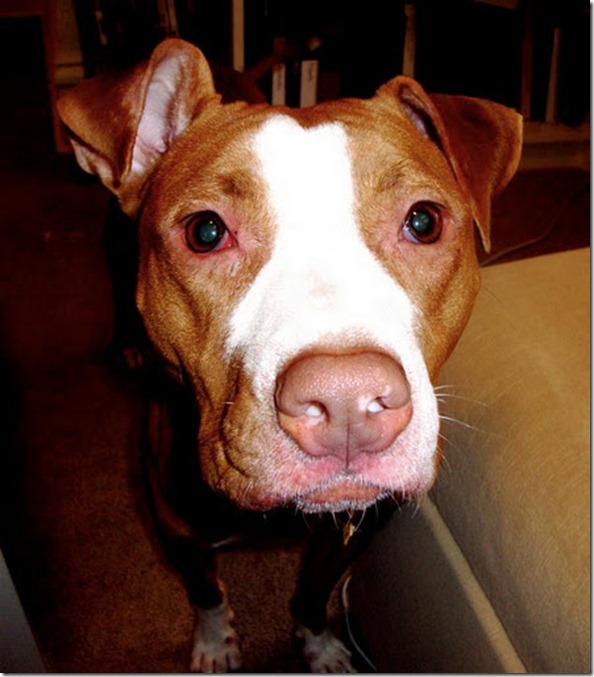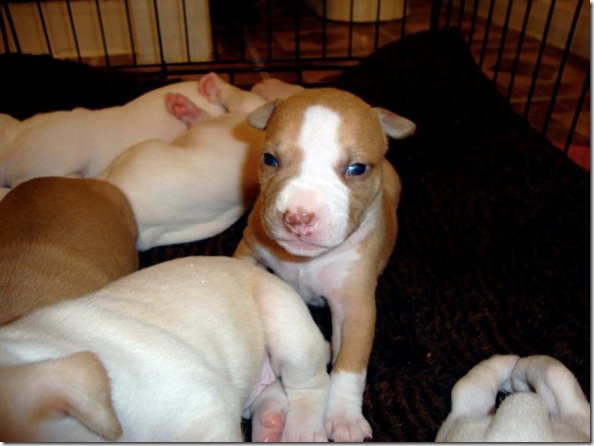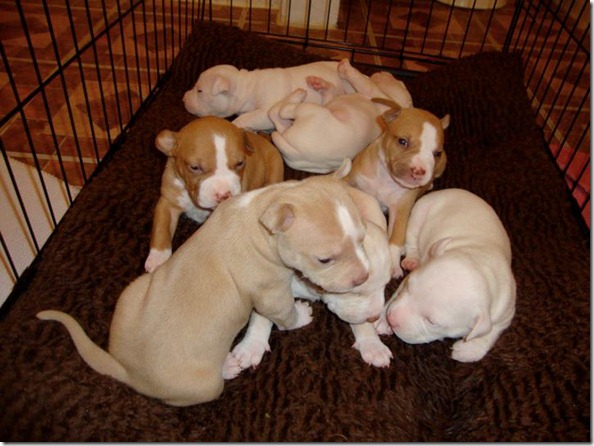 And here's your shelter kitty, Mercury, as promised!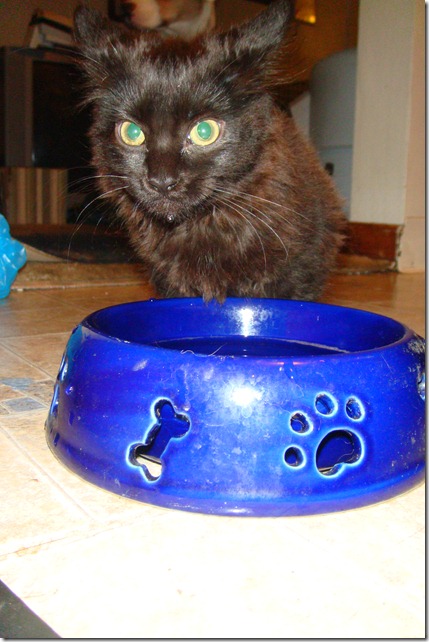 Mercury is a beautiful 12-week old female kitten.  Mercury was also rescued from a high kill shelter and is now waiting for her forever home.  She is very playful, loves life, purrs loudly, and just wants to be cuddled and loved by her new human mom or dad.  Mercury has soft, longer hair that begs to be petted.  Please contact give2liverescue@gmail.com for additional information.
Are you a cat person or a dog person?