In addition to the normal workload, today I have:
1) Watched The Hunger Games trailer a total of five times (not including the six viewings yesterday).  It gets better every.. single… time.  Squeal.
2) Eaten three slices of pumpkin pie.
3) Weeded my garden.
4) Swam 1,000 meters.  Winning!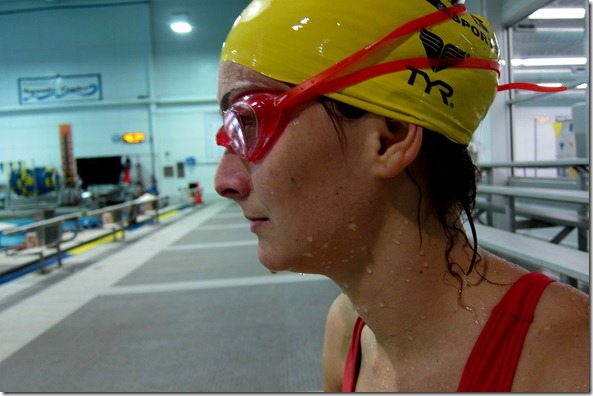 So, so proud of myself for getting back into the pool.  I really love to swim (more than I love to run) but I've found swimming in the fall to be challenging.  My pool keeps the water pretty cold – 71 degrees – and it's a terrible thing to ease yourself in when it's chilly outside, too. 
There's a smaller warm pool, and I bribed myself into going to the aquatic center with the promise that I could do laps in the warm pool (which is about 80).  However, when I arrived and stuck my toes in, it was TOO HOT.  I felt like Goldilocks.  This pool is too cold, this pool is hot.  But truly – if you've ever swam laps in really warm water, it chokes you.  So into the cold pool I went!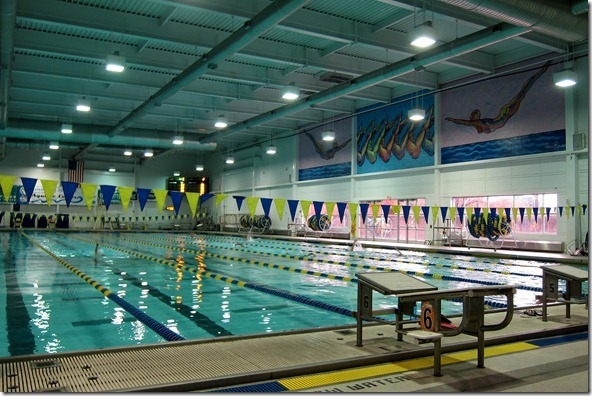 Here's my workout:
200 meters freestyle
100 meters kick drills
Repeat until 1,000 meters
Not too hard, but certainly not easy, either, especially after so many weeks off.  And for your information, pumpkin pie is an excellent pre-workout snack. 
The only other real stand-out part of today?  Mmmm Sauce!  You have returned to me!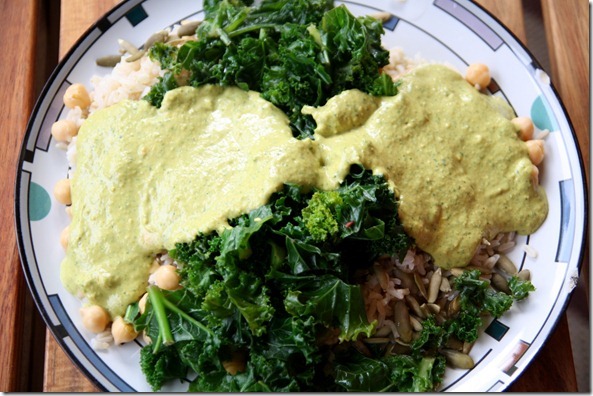 Brown rice, chickpeas, pumpkin seeds, steamed kale, and loads and loads of Mmmm Sauce.  While eating this meal, I couldn't help but think, "Ha! I'll have some rice with my Mmmm Sauce, please."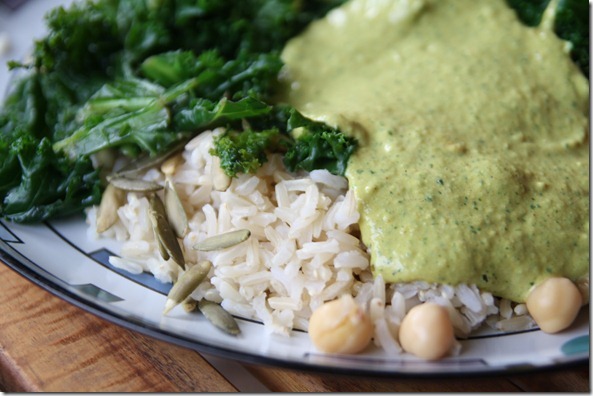 Fellow swimmers – do you love the chilly water or prefer the steamier pools?  Ever swam in an 80-degree lake?  I did a tri once in a warm lake – it was no good.