Back in the day, when I spent more time on the couch or a bar stool than in my running shoes, I thought that 'weirdos' who enjoyed exercise had a genetic advantage that people like me lacked (and people who willingly run marathons were simply nuts).  Now I know that's not exactly true.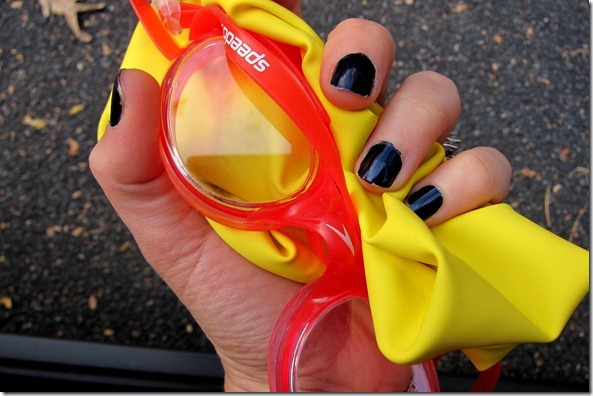 So much about my healthy living journey has simply been about getting committed.  Committing, falling off the wagon, recommitting, wavering, recommitting – again and again and again, for five long years.  Long ago, I stopped expecting it to be 'easy.'  Maybe some people actually do have the gene that makes then WANT to sweat.  I have the gene that makes me really enjoy being horizontal (especially during these baby-growing days). 
Truthfully – although exercise is a habit now, it never has been easy.  I wake up every day and have to recommit.  I've got to choose to do the things that I know I 'should.'  Over time, I've realized that making the choice to be active and eat well makes me feel so much better, physically and emotionally, so most of the time, the choice is easy.  But it's always a choice.   And as the great Heather says, "Make one healthy choice.  Now make another."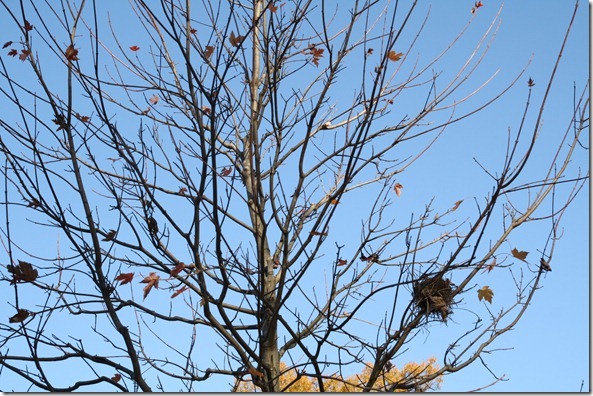 Anyway – I tell this story because my commitment was REALLY tested today!  I've recommitted to swimming more regularly because it's such a good workout for pregnancy (low impact, low risk of injury, total body workout) but, as I've written before, I really struggle to get into the cold pool when it's chilly outside.  But I pulled on my big girl panties (errr, one piece) and hit the pool this morning – only to discover it was CLOSED for a swim meet!  The receptionist told me that it would reopen after 1:00.  Now, normally, this would've been the perfect excuse to skip my swim… but I came back at 4:10.  Only to be told the pool was closing early – at 4:30!  Ah well.  At least I squeezed in a speedy 750 yards.
Lunch: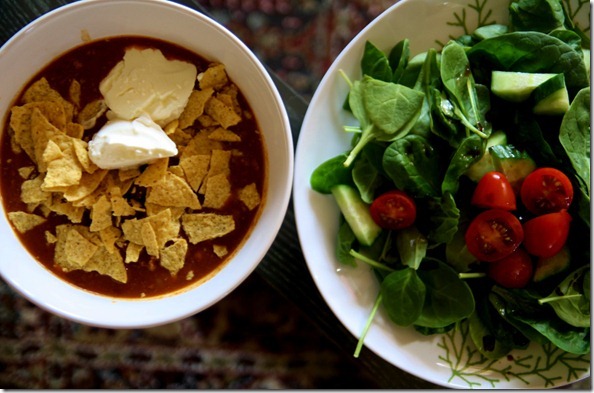 Trader Joe's vegetarian chili with sour cream and corn chips, plus a salad.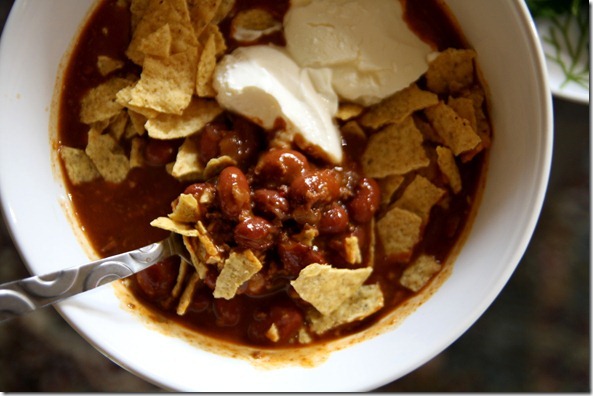 And post-swim, a cranberry goat cheese (YES! I just said cranberry goat cheese – the most amazing this ever!) sandwich with grapes and raspberries.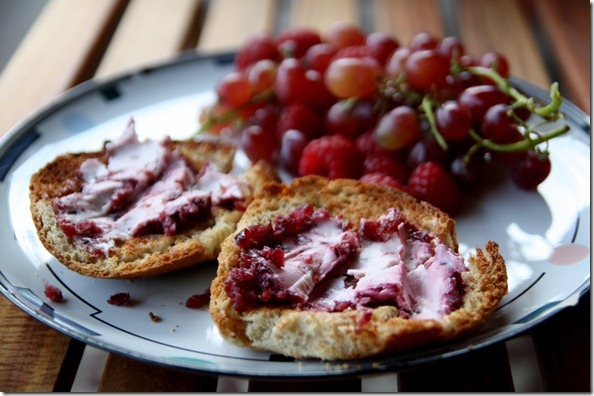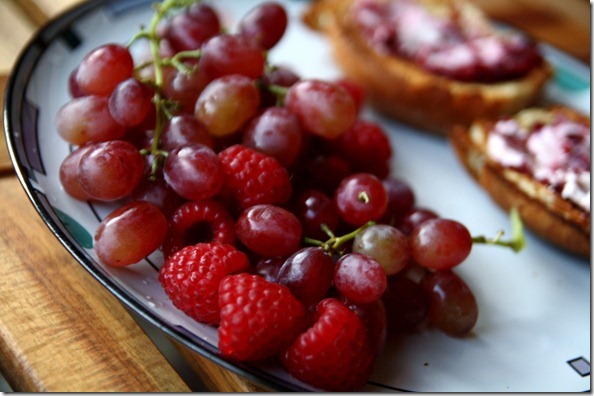 Are you the type of person who naturally loves to exercise or do you have to recommit yourself often?