Long drive this morning.
I was up at 4:30 to drive from Charlotte to Columbia, South Carolina for a local news spot about Operation Beautiful and the Operation Beautiful book.  Now it's 11:13 and I'm falling asleep at my desk.  But the interview went well!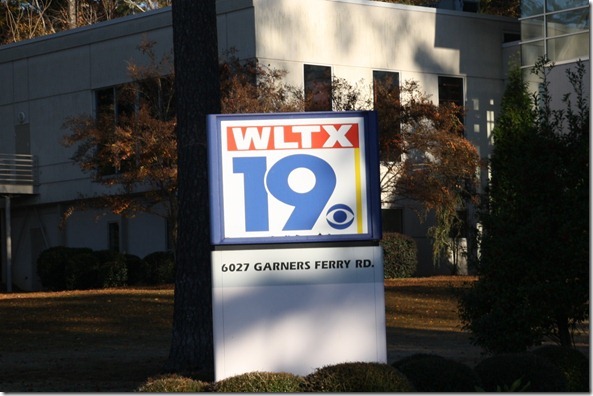 And, luckily for me, I managed to convince the Husband to come with me.  I only realized we were both wearing pinstripe suits when we walked into the studios.  Twinning!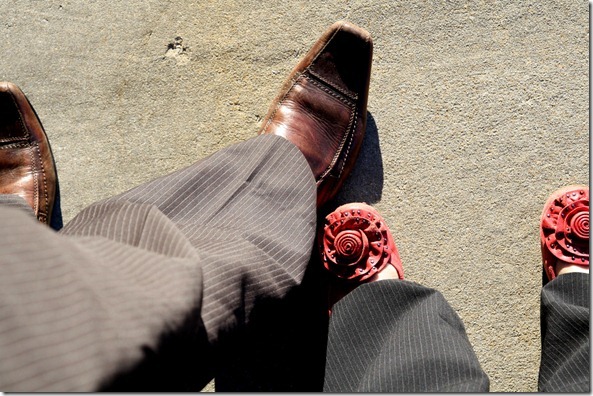 Breakfast #1 (you need two breakfasts when you are up at 4:30, trust me) was a peanut butter sandwich with raspberries and a half-caf Gingerbread Latte (yum).
Breakfast #2 was a breakfast bowl from Quoda with eggs, potatoes, pico de gallo, and sour cream.  Way too salty but still tasty.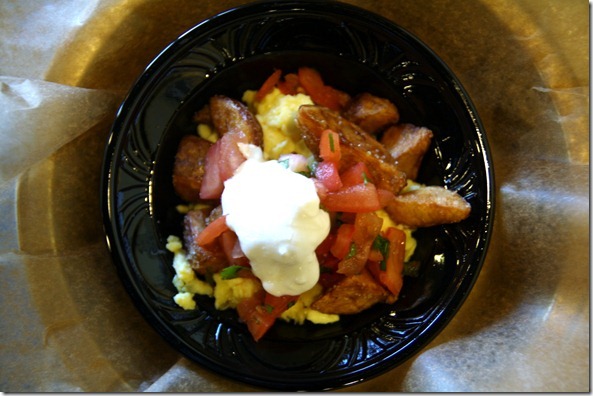 So – I have a quandary.  Perhaps you can weigh in?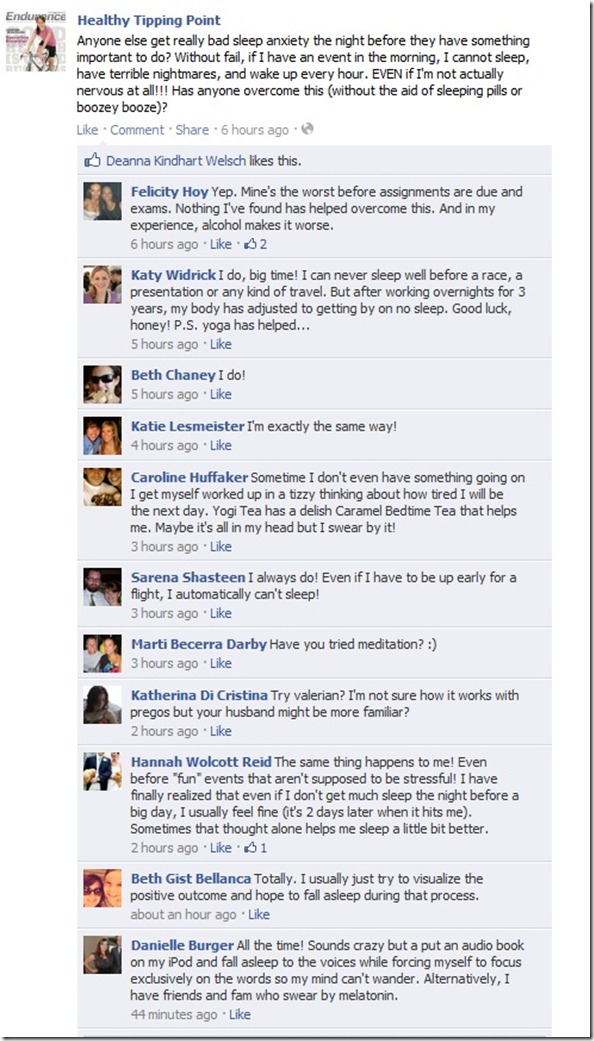 This "I can't sleep when I'm anticipating something" problem started to plague me about four years ago.  Like I said – it doesn't matter if I'm not nervous.  Sleep will be out of the question.  Last night, I went to bed at 9:30 but woke up at 12 because I had nightmares that I had died in a firey car accident.  Then I woke back up at 2:00, 3:00, and 4:00.  Help!