One more Vegetarian Thanksgiving post!  We're running out of time – Thanksgiving is nearly here (can you believe it?).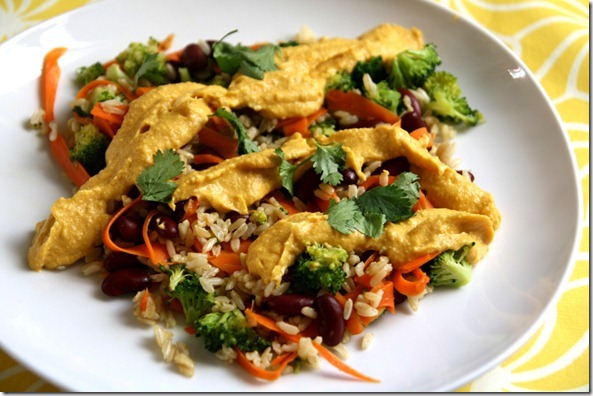 The big question for a Vegetarian Thanksgiving is, without a doubt, "But what do you eat for the entrée?"  Normally, I just say, "I eat all the sides… they're the best part, anyway!" 
But, truthfully, it is nice to have an entrée to eat, too.  And the best thing about this meal is that everyone around the table can grab a bite – it makes a delicious side fish, too.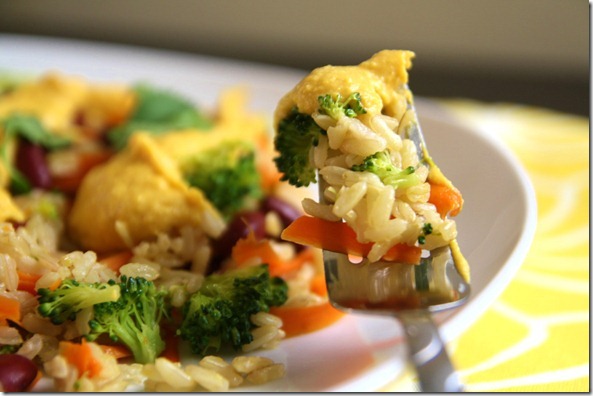 (And hey – if you are going the turkey route, consider getting a locally-farmed bird to help support local farmers and sustainable practices.)
I've been rolling the idea for this meal around in my head for days.  I had a glorious butternut squash in the fridge, just waiting for a recipe.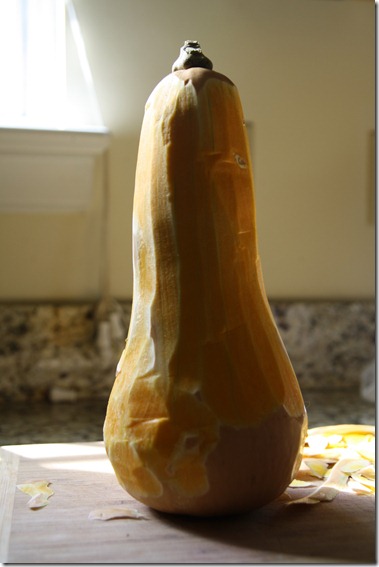 I was craving something cheesy and warm, and then I remembered Angela's Butternut Squash Mac and Cheeze recipe.  It's been on my 'to try' list for ages, and I used her recipe as the basis for the sauce in this dish.
Cheesy Butternut Squash Rice Dish (makes six servings)
Ingredients:
For the sauce:
2 cups peeled and chopped butternut squashed

1/4 cup cashews

1/4 cup nutritional yeast

3/4 cup soy milk (unsweetened and unflavored)

1/2 cup water

1/4 teaspoon minced garlic

1 tablespoon balsamic vinegar

1/4 tablespoon cayenne powder 

Pinch salt

Juice of 1/2 lemon
For the rice:
4 cups brown rice (measured cooked)

2 cups broccoli

6 carrots

1 can dark red kidney beans, drained and rinsed

Cilantro for garnish
Directions:
Cook brown rice according to package directions.

In a covered pot, steam chopped butternut squash in a covered pot with about 1/3 cup water for about 15 minutes, until soft.

Combine cooked butternut squash and all remaining sauce ingredients in food processor.

Chop broccoli and shred carrots.

Place broccoli and carrots in the covered pot with another 1/3 cup water and cook for 10 minutes, or until soft.

In bowl, combine warmed rice, beans, and vegetables.  Top with cheese sauce, garnish with cilantro, and serve.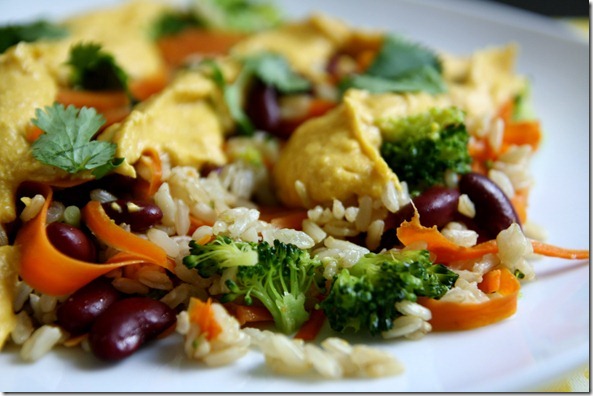 Confession…
I used Chinese rice takeout instead of prepping my own.  Lazy but fast.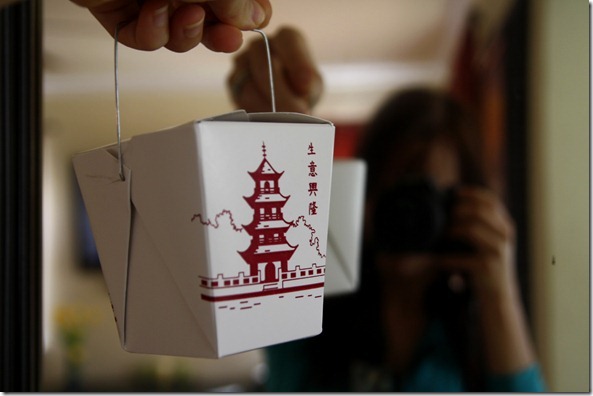 I liked the fortune, though.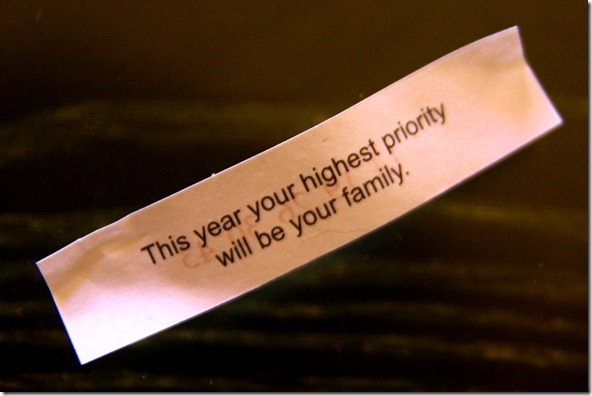 Thought of the Day:
"As we express our gratitude, we must never forget that the highest appreciation is not to utter words, but to live by them." – John F. Kennedy