Instead of shopping, I slept in and went running.  A pretty nice way to spend Black Friday, in my opinion.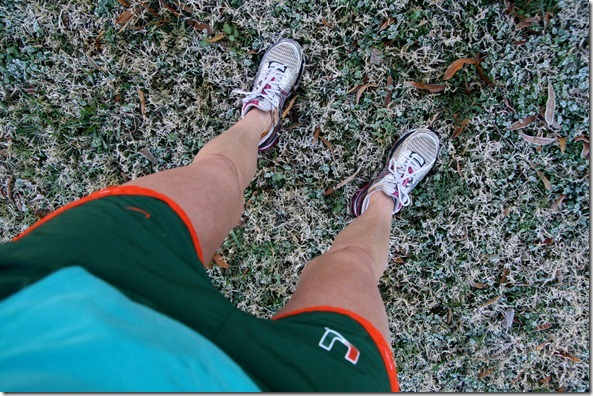 Check out all that frost!
I hope everyone had a wonderful Thanksgiving.  Our celebration was filling and fun.  I love to have Thanksgiving with my English in-laws because they make an honest effort to do it up 'American-style' (they've been here for 14 years) but still add their own English flair, with Yorkshire pudding, roasted potatoes (instead of mashed or casserole-style), and other British goodies.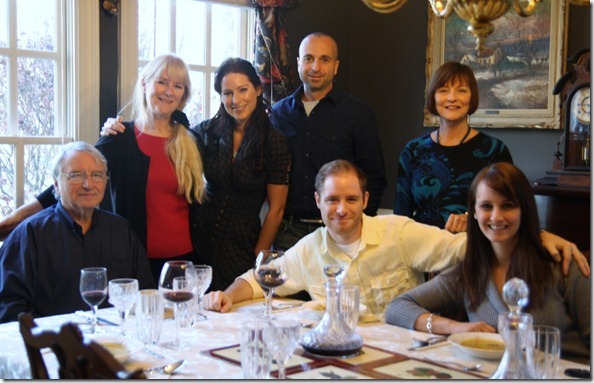 We ate dinner over the course of several hours (thanks to a cheese starter, a soup, the entrée, and dessert), and then played board games until the wee hours of the morning.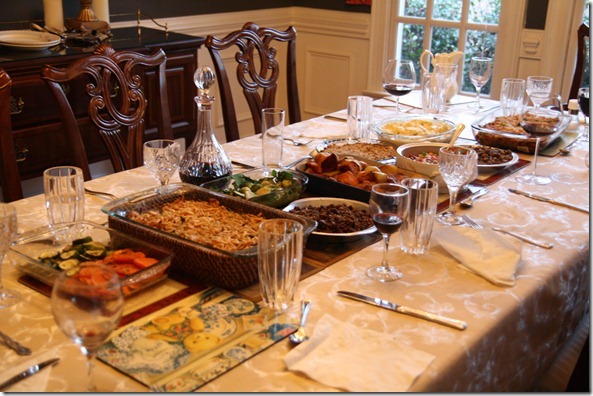 I promptly entered a food coma.
To my great surprise, I was the first one up!  I quietly pulled together my running gear and slipped out the door.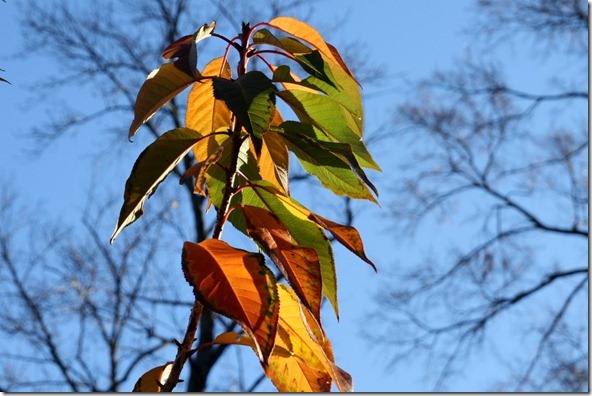 I was WAY underdressed.  It was unseasonably warm on Thanksgiving – nearly 70 – but today it's back to blustery and frosty.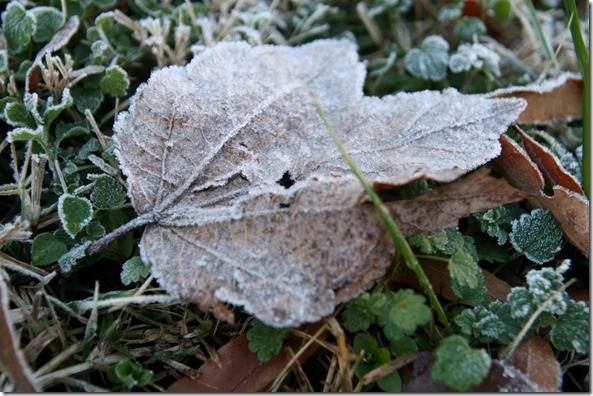 You know that feeling when you're running in the cold in shorts, and your thighs go numb so you can't feel your shorts, and then you keep thinking you're naked?  Does this happen to anyone else?  I kept checking my shorts to make sure they hadn't rode up past my crotch! 
A (clothed) 5K – done and done.
Breakfast included PIE.  Of course.  This is a post-Thanksgiving HTP tradition.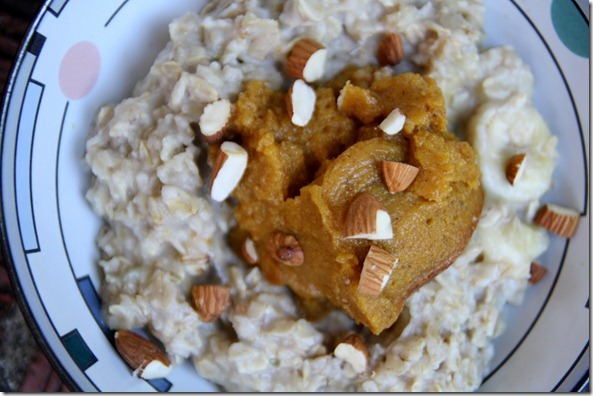 In the mix:
1/2 cup oatmeal
1/2 cup water
1/2 cup milk
Topped with pumpkin pie and almonds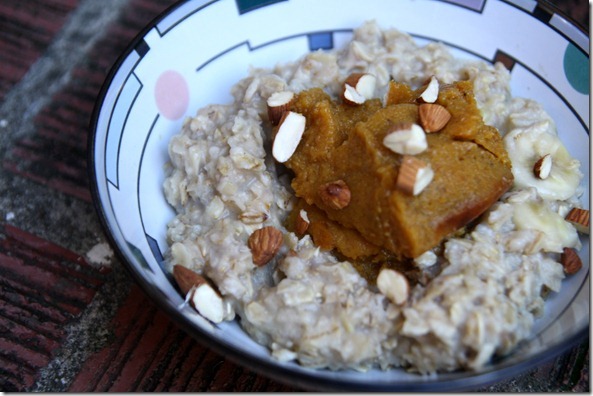 Oh yeah.  Best way to use leftovers!