Today was a good day.  The Husband and I took Mom on a tour of Charlotte and the surrounding towns.  We're nearly back on the house-huntin' bandwagon (we had a failed attempt this summer) and are beginning to consider properties a little farther away than my beloved 'cool' part of town.  So we drove south and north and all around.
And then we ended up at The Liberty for lunch.  It's a awesomely decorated gastropub.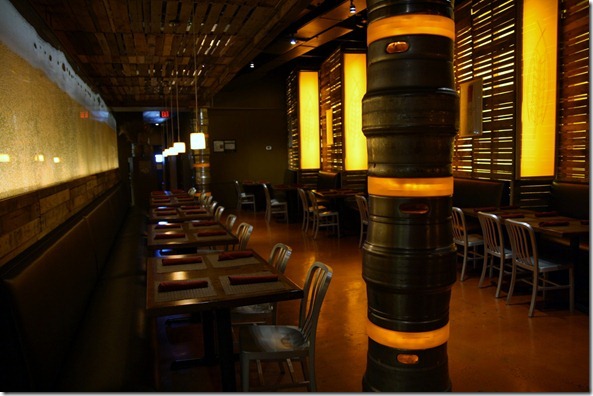 We started off with a bucket of the parmesan salted fries for an appetizer.  Most unfortunately, the bucket had a false bottom.  Not entirely filled with fries!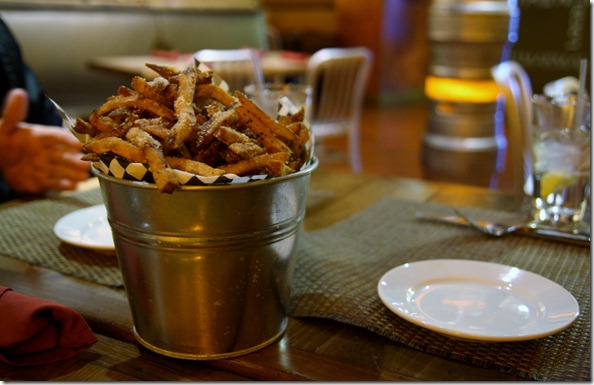 I had the tomato soup (topped with cheddar popcorn – very cute) and salad.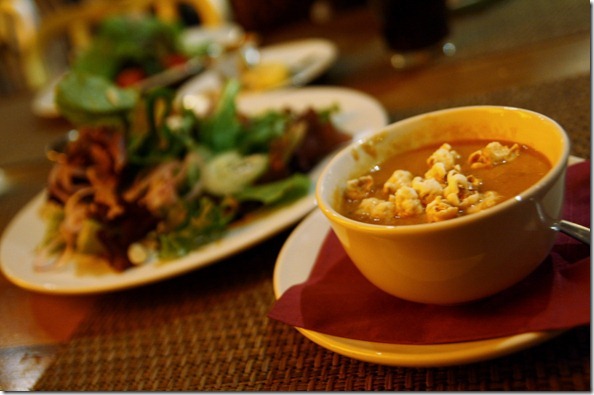 One of the tiny towns we traveled to was Davidson, which has a quaint Main Street.  I tried to keep an open mind, but I must admit that it'd hard for me to accept that we might be moving to the 'burbs.   Trouble with living in the city is that it's taaaaaaaaaaaaaaaaaaad (okay, a lot) out of our price range for anything that doesn't need major renos.  And neither us are very handy.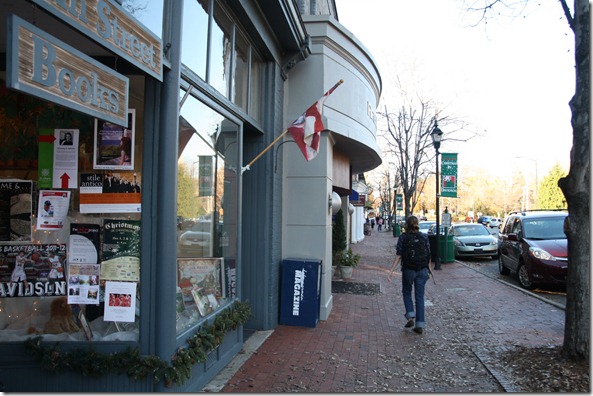 Coffee break to discuss our options: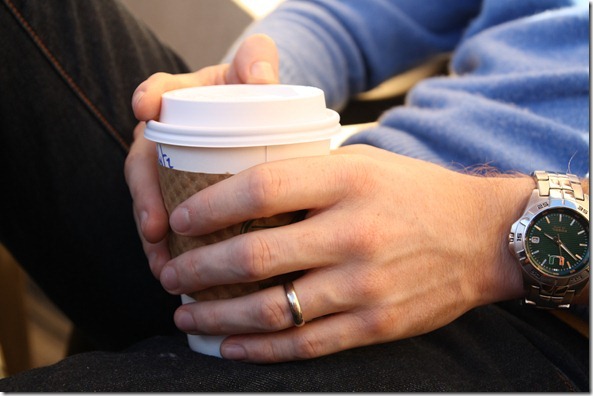 And when we got home, Lunch #2 (brown rice, peppers, kidney and chickpeas with some crumbled tortilla chips and sour cream).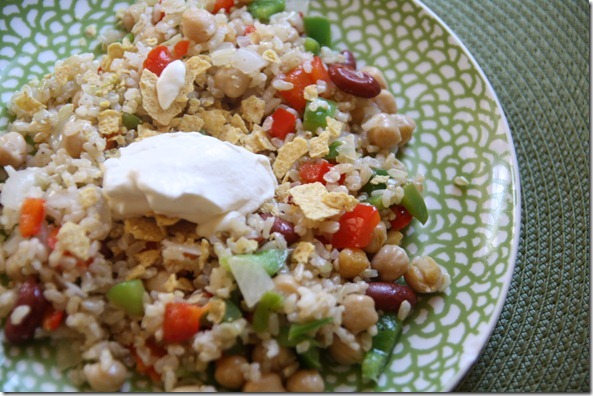 So – my friends.  I asked you… City or Suburbs?  Is location your biggest priority or would you rather live in a nice, new house?