Good morning!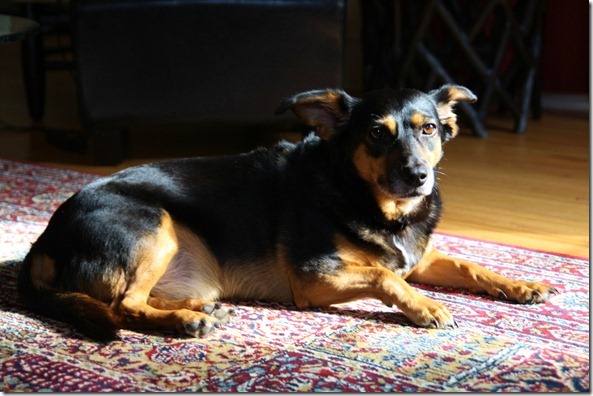 Last night, I are Panda Puffs for dinner and four Resee's cups for dessert.  The Husband and I played "NOT IT!" every time trick-or-treaters rang the doorbell (even though we both really enjoy opening the door to see the costumes).  And we watched five episodes of How to Make It In America.  Pretty great way to spend a Halloween, if you ask me.
Then I proceeded to have the cra-aziest dreams about whether college students living at home with their parents should have a curfew. So detailed and involved.  I actually INTERVIEWED old high school friends about their opinions in the dream.  How come we dream about people we haven't seen in years?  Blame it on the sugar!
Here's a yummy way to enjoy leftover Goat Cheese Spinach Artichoke Dip – in omelet form.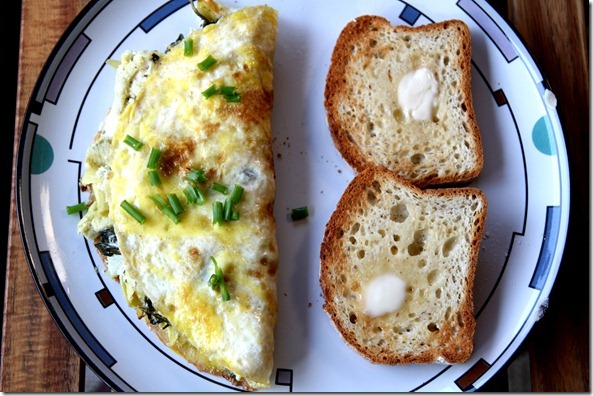 Following the steps for How to Make a Pretty Omelet, I stuffed some dip on the inside.   With toast on the side.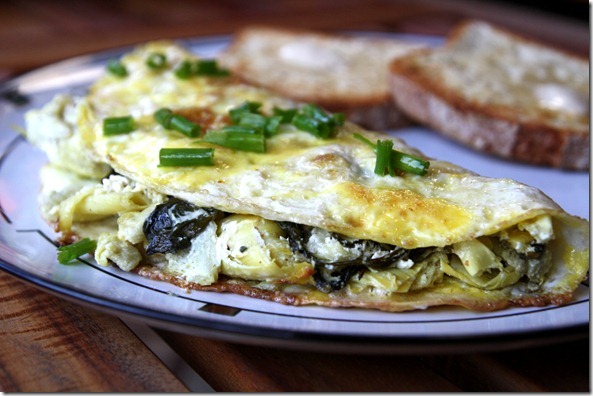 Can you believe it's November 1?  I cannot. 
Time seems to be flying by…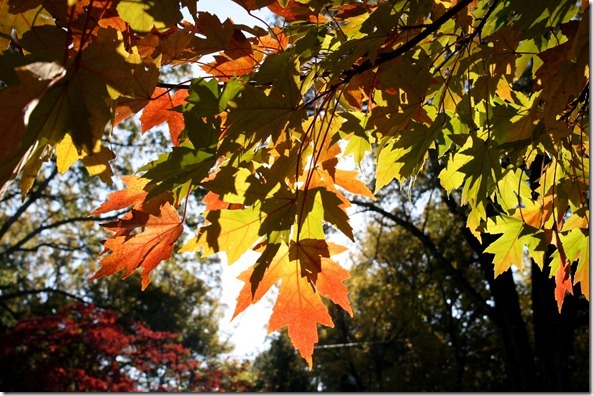 Thought of the Day:
"Spring passes and one remembers one's innocence. Summer passes and one remembers one's exuberance. Autumn passes and one remembers one's reverence. Winter passes and one remembers one's perseverance." – Yoko Ono