In college, I practically lived at a bar called Hemingway's.  You see, Hemingway's was amazing for two very simple reasons:  on Wednesdays, they offered $1 draft Blue Moons.  Just ONE DOLLAR.  Music to my college ears.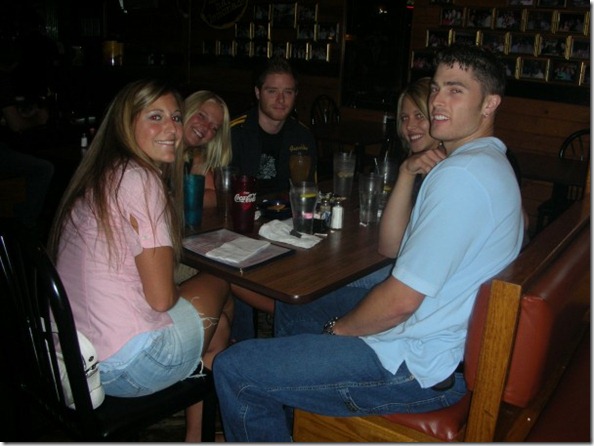 Sadly, I went back to Hemingway's a few years ago, and $1 Blue Moons are now $1.25.  Inflation blows. (Edited to add:  I just signed onto Hemingway's Facebook page and discovered they are now $2 a Blue Moon.  I weep for the latest generation of PITT students.)
Anyway.  Secondly, and even more importantly, Hemingway's served up the most delicious spinach artichoke dip.  It is the spinach artichoke dip by which I compare all other dips.  Hot and flavorful, H-way's dip stands out for one simple reason:  it's very 'chokey.  A spinach artichoke dip that skimps on the artichokes will simply NOT do!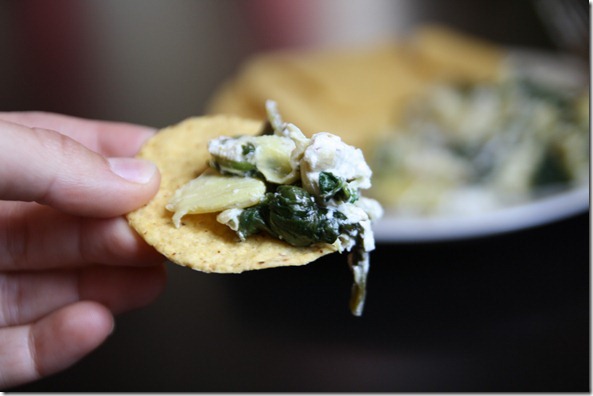 While I cannot claim this dip is as good as Hemingway's, I guarantee that it's healthier.  Even if you still wash it down with three Blue Moons.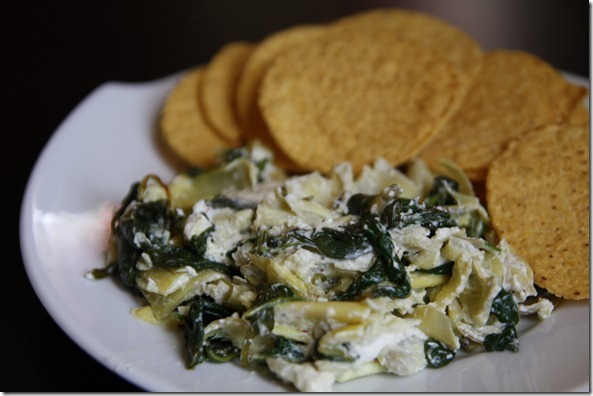 And it would be an excellent appetizer for a Vegetarian Thanksgiving!
Goat Cheese Spinach Artichoke Dip
Ingredients:
1 tube packed herbed goat cheese (8 ounces).  If buying crumbled goat cheese, use 12 – 16 ounces.

1 – 2 cans artichoke hearts, packed in water.  Depending on how cheesy vs. 'chokey you want it.

1 bag raw spinach.
Directions:
Preheat oven to 375.

In a wok, steam the spinach with a bit of water until it wilts. Squeeze out extra moisture.

Open artichoke can(s) into colander.  Use hands to break into smaller bits and squeeze out extra water.
Crumble in goat cheese and spinach.  Mix thoroughly with hands.

Pour into greased 8 by 8 inch casserole dish.

Bake for 18 minutes.  Broil on low for 2 minutes.

Serve with chips or veggies.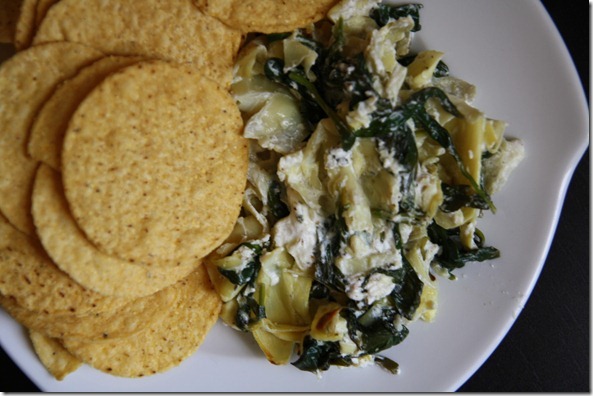 Do you have a favorite restaurant dish, too?