Last night was all sorts of fun.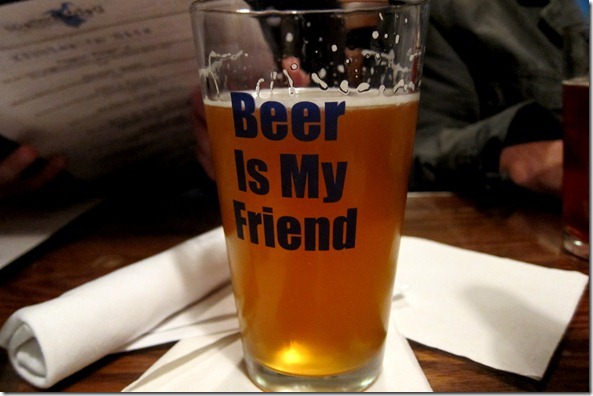 We ended up going to a little restaurant called The Spotted Dog, a casual bar and restaurant with a focus on vegetarian- and vegan-friendly fares.  I immediately loved The Spotted Dog because there are pictures and statues of doggies everywhere.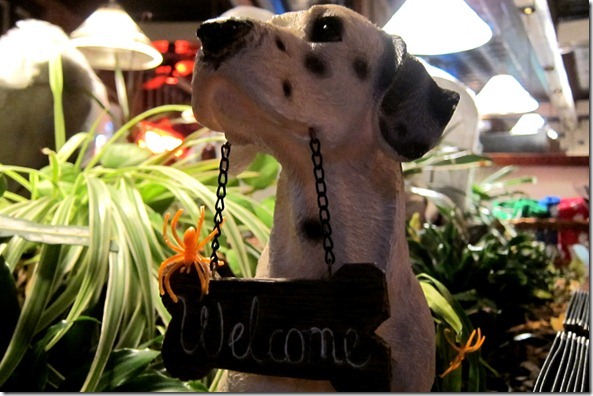 And – of course – we have a spotted dog, so the restaurant made me think of Magaret.  Spotted dogs are awesome.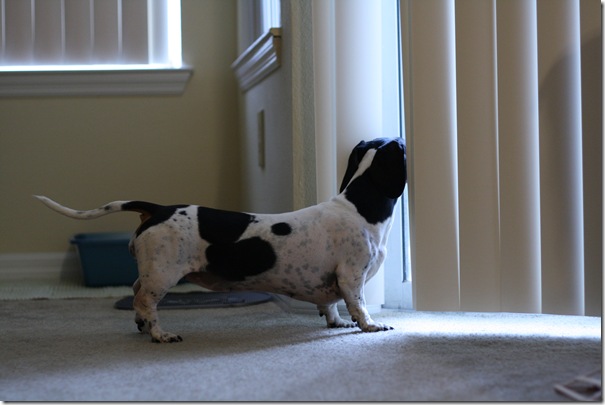 The Spotted Dog had one of those menus that are so extensive that you just stare and stare and stare, not able to make up your mind because you can't decide what to order. 
Everything sounded tasty.  In hindsight, we should've just ordered a bunch of entrees and shared bites.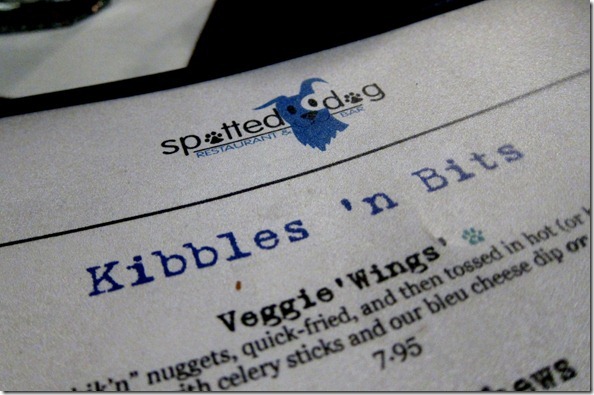 We started off by sharing a vegetarian crab cake appetizer – they tasted like real crab cakes to me!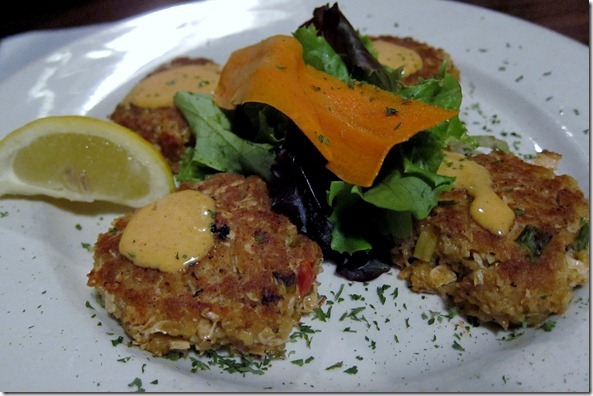 And for my entrée, I got the Tempest salad.  You can't really tell amongst this pile of greens, but there's some grilled tempeh, artichokes, cucumber, tomatoes, and carrots in the salad, too.  Yum.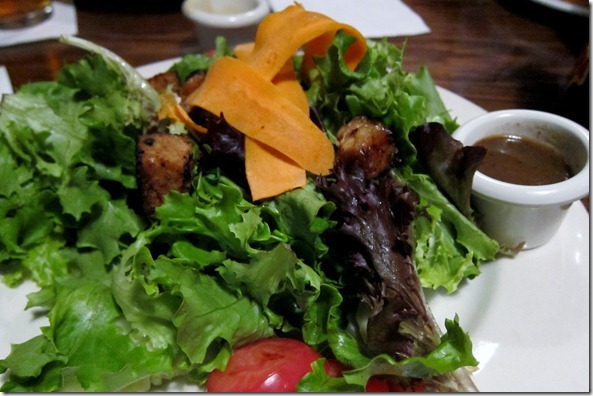 Cue: a wild 'n crazy night.
But I woke up first – around 8:30 AM – and knew that no one else was going to be ready for hours. So I slipped out of the room and headed to the hotel gym for this fun and easy treadmill/elliptical workout.
Here's the workout:
Treadmill:
2 minutes at 4.0 MPH warm-up
1 minute at 5.5 MPH
1 minute at 6.0 MPH
1 minute at 6.5 MPH
1 minute at 6.0 MPH
1 minute at 5.5 MPH
Repeat speedwork once
Elliptical:
1 minute at Level 3 at 60 rotations per minute (RPM)
1 minute at Level 4 at 60 RPM
1 minute at Level 5 at 55 RPM
Repeat a total of 4 times
I loved this workout because it was short and sweet – and not too intense for me (you can, of course, vary the speeds and intensities to match your own abilities).  Considering that I was on the treadmill within 10 minutes of waking up, it was all I wanted!  The speedwork helped the 24-minute workout by fly.
And afterwards, I did weights.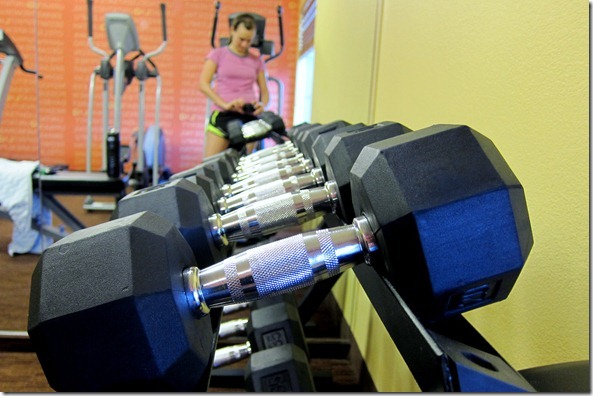 I've really been trying to lift more frequently.  Since I've been traveling for work so much, it's been easy to lift a few times a week in hotel gyms (I also have access to a weight room at my pool).  Grow muscles, grow!
A half-tailgate leftovers and half-hotel breakfast… I crumbled a hardboiled egg on the quinoa salad from yesterday.  Pretty decent for makin' do.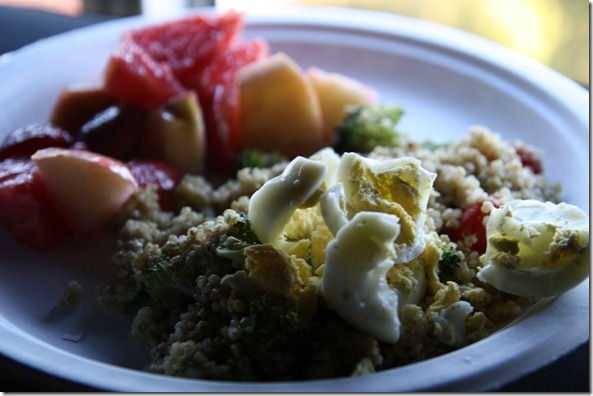 Time to drive back to Charlotte.  Chapel Hill – you were loads of fun!